With all of the app and web browsing capabilities of the iPhone or the Samsung Galaxy S4 but with extra screen size and processing power, tablets have quickly evolved from a niche luxury item into a household essential. As with smartphones, new tablets are being released every few months, and technology is evolving quickly. As the market expands, the big company players are becoming more and more solidified, a fact that should make tablet shopping a more straightforward task. Buyers can rest assured that the tablet they purchase now will provide them with great functionality, even as the next few generations of tablets are released.
Things to Consider While Shopping for Tablets
Despite the fact that tablets are all built to do similar things, you will find that there is quite a bit of variation in the market, from screen size to price to operating system. Tablets from different developers will be linked to different e-bookstores and app markets, and file formats for e-books will vary between different models. Some tablets are designed with large media libraries in mind, from music to film, while others are meant only for reading and magazine subscriptions.
Deciding what you want from your tablet will help you hone in on the perfect device for you. If you simply want a device to check email, browse the web, and keep a daily schedule, your price range will likely be on the more modest end. If you want to be able to do all of that but also maintain a music library and play hours of games, you should be prepared to spend a little more.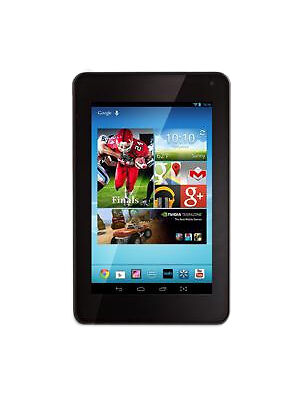 If you are shopping on a budget but still want a high-performance tablet, the Hisense Sero 7 Pro is the gadget for you. Enjoy a slew of Android apps and a good portion of the power allotted to higher-end Android tablets without the higher-end price tag.
---
| | |
| --- | --- |
| 9 | Lenovo Thinkpad Tablet 2 |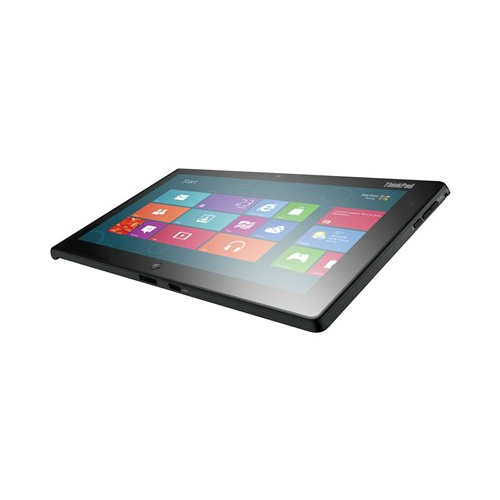 Touted as a great "business" tablet, the Lenovo ThinkPad Tablet 2 boasts an attractive and slim black design and a screen that rivals better-known models in size and beauty. Running on Windows 8, the Lenovo ThinkPad allows for easy, on-the-go use of Microsoft's office suite—including Word and Powerpoint. Handwriting recognition makes taking notes fun, and an optional keyboard helps for writing emails and quick memos. With a battery life that lasts up to 10 hours, the ThinkPad should have no trouble getting you through the workday and the commute.
---
| | |
| --- | --- |
| 8 | Barnes and Noble Nook HD |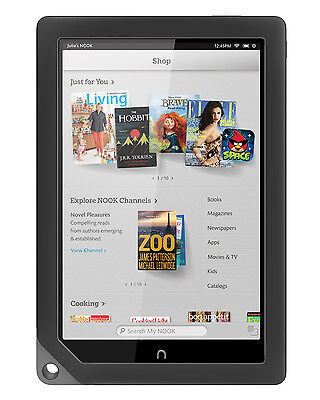 Barnes and Noble has struggled in recent years as big-box bookstores have surrendered to the e-book movement, but their Nook HD tablet is still a viable option on the market. With one of the cheaper prices out there and a massive selection of books, magazines, and children's titles, the Nook remains a great tablet for reading.
---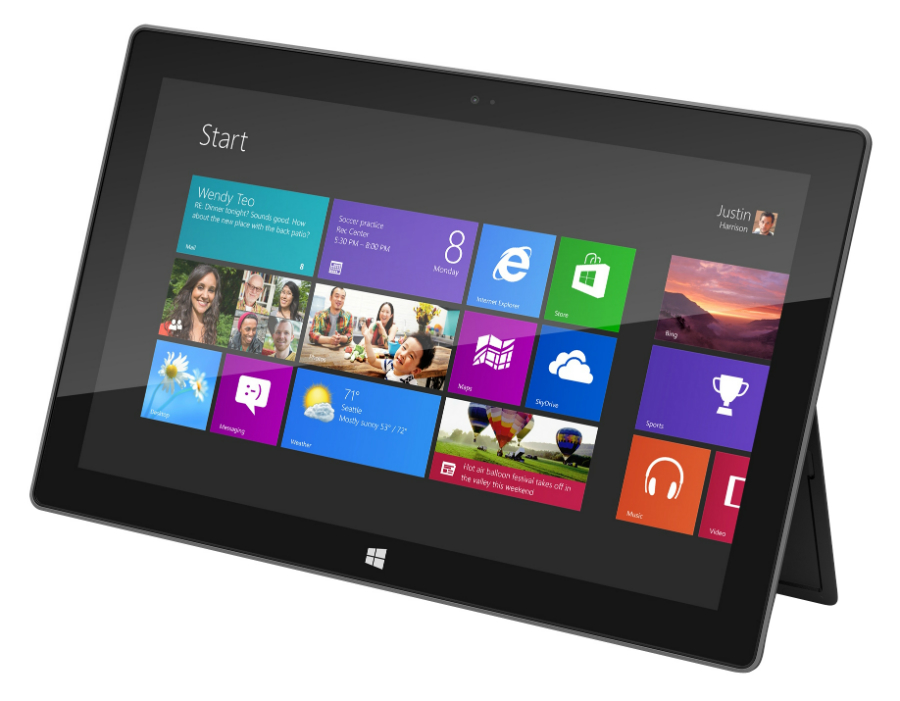 As one of the bigger and more expensive tablets on the market, the massive Microsoft Surface very nearly crosses into laptop territory as far as design is concerned. Battery life suffers due to the large screen and impressive display, but for those who don't like typing on touchscreens, this is the tablet for you: a full detachable keyboard cover can serve as both tablet case and physical typing surface.
---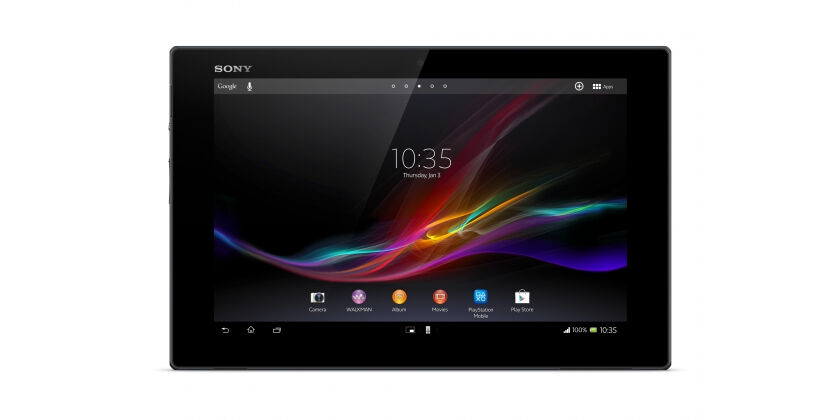 Sony isn't known in the tablet world like Apple or Samsung, but their latest product, the Xperia Tablet Z,, features a sleek and slim design that is unique among Android tablets. Add a gorgeous display that almost rivals Apple's Retina, a great battery life, strong processor power and waterproof design, and the Song Xperia will give you some serious bang for your buck.
---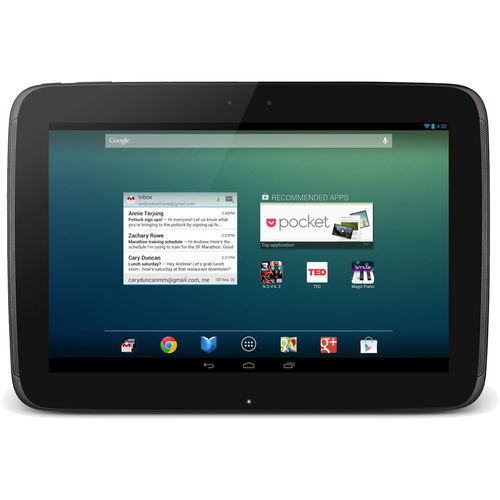 If the Sony Xperia Tablet Z has a screen to rival the iPad, the Google Nexus 10 has the display to beat it. Unbeatable resolution and strong performance—thanks to Android's Jelly Bean operating system—are the hallmarks of this tablet, but also take note of the terrific front-facing speakers and a multi-user function that makes the device more communal and family-friendly than the average tablet.
---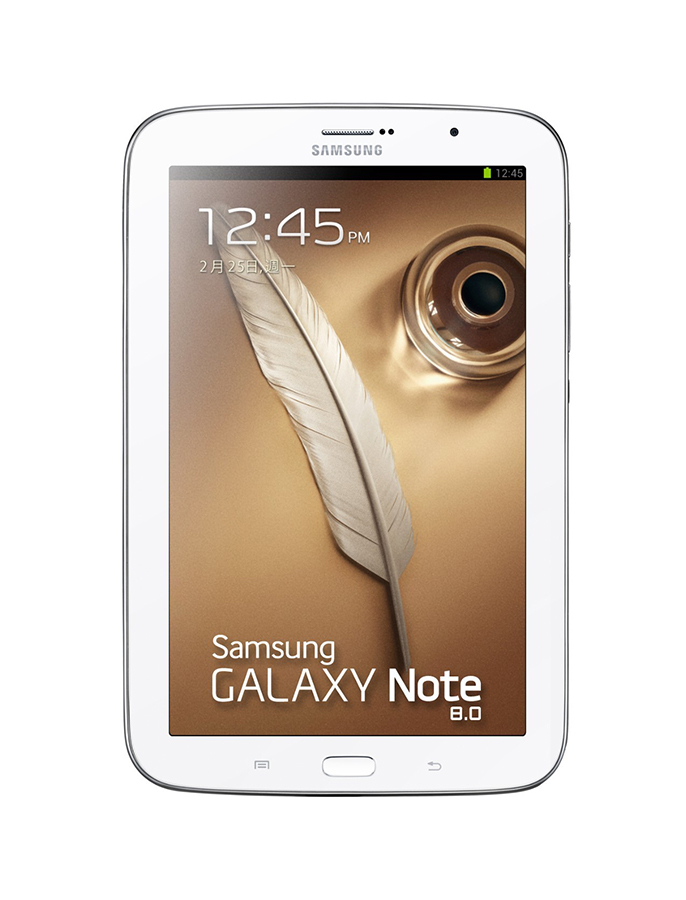 Compact and easy-to-use, the Samsung Galaxy Note 8 bridges the gap between smartphone and tablet, and users of the company's Galaxy S4 phone will already be familiar with the interface. Samsung's state-of-the-art S Pen makes the Galaxy Note 8 one of the better tablets for note-takers or creative types, while the universal remote control function can be a fun addition for frequent TV viewers.
---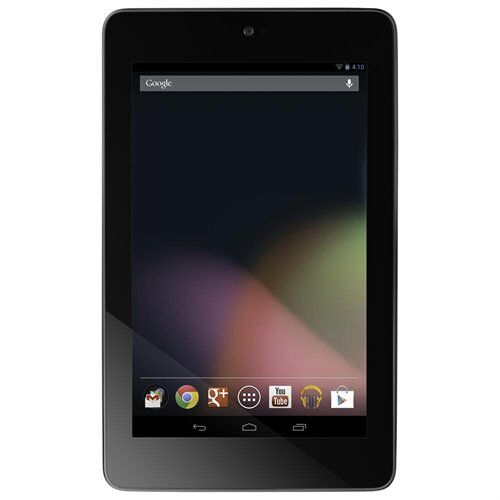 Like the Nexus 10 but smaller, the Google Nexus 7 offers a gorgeous screen display, a user-friendly interface, a powerful and fast processor, and a nicely portable design, all for a low price.
---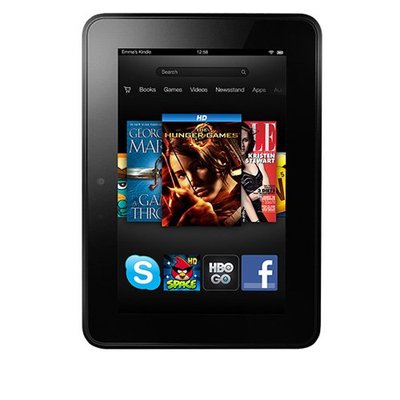 It goes without saying that the biggest draw with the Kindle Fire HD is its connection to Amazon. For those already linked up to Amazon Prime, there is simply no other tablet out there that can beat what this one has to offer. The service not only offers free shipping and store discounts, but provides a slew of free-streaming movies and TV shows that can be viewed easily on the Kindle Fire. And of course, Amazon's bookstore is second to none. The company launched the e-book craze with their first Kindle products, and no one can touch them in that department.
---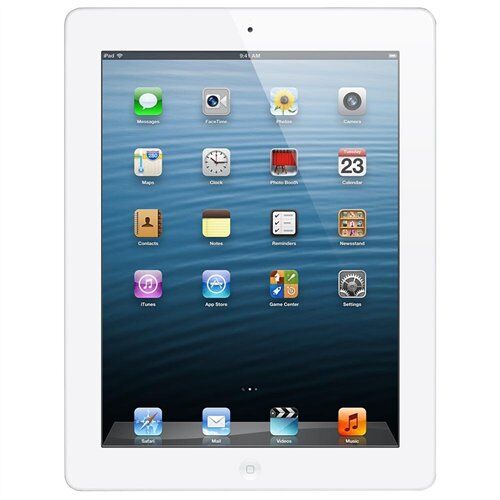 At the top of the line by virtually every standard, the Apple iPad is the definition of a state-of-the-art tablet. Looking for storage capacity? The iPad currently comes in 16, 32, 64, and 128GB versions. Looking for apps? The Apple app store boasts 300,000 of them. Looking for sheer beauty? Apple's unparalleled Retina display technology guarantees that the iPad has the most stunning display on the market. Add a range of accessories and an e-bookstore almost as good as Amazon's, and the iPad becomes the luxury tablet to beat. Keep in mind that if you want a smaller tablet, you can always pick up the iPad mini..
---
Comparing Specifications
Before deciding which tablet to purchase, be sure to compare their specifications to ensure that you are acquiring the perfect tablet to meet your needs.
Tablet

Specifications

Hisense Sero 7 Pro

Processor: Quad-core Nvidia Tegra 3

Screen Display: 1280 x 800 (pixels)

Storage Space: 8GB

Additional Features: Front and back cameras, miniHDMI port and microSD Card slot allow for expandable memory

Lenovo Thinkpad Tablet 2

Processor: Intel Atom processor Z2760

Dual Core 4-thread, up to 1.80 GHZ processor

Screen Display: 10.1 in., 1,366 by 768 (pixels)

Storage Space: 64GB

Additional Features: Full-sized USB 2.0 port, stylus "digitizer" pen, five-finger multi-touch screen, front-facing camera (2MP), rear-facing camera (8MP)

Barnes and Noble Nook HD

Processor: 1.3 GHZ Texas Instruments

Screen Display: 1440 x 900 (pixels)

Storage Space: 32GB

Additional Features: Battery allows for up to 10.5 hours of reading time, supports range of text formats, including EPUB e-book format, 8GB of integrated flash memory

Microsoft Surface

Processor: 3rd Gen Core i5,
Intel 3 i5-3317U / 1.7 GHz

Screen Display: 1920 x 1080 (pixels)

Storage Space: 64GB

Additional Features: 10-point multi-touch screen, detachable keyboard cover, front and rear-facing cameras (both 1.2MP), stylus included

Sony Xperia Tablet Z

Processor: Qualcomm 1.5 GHz

Screen Display: 1920 x 1200 (pixels)

Storage Space: 16, 32GB

Additional Features: Uses Android Jelly Bean operating system, 2GB integrated RAM, rear-facing camera (8MP), front-facing camera (2MP), up to 10 hours of battery

Google Nexus 10

Processor: Dual Core A15

Screen Display: 2560 x 1600 (pixels)

Storage Space: 16, 32GB

Additional Features: Rear-facing camera (5MP), front-facing camera (1.9MP), strong speakers

Samsung Galaxy Note 8

Processor: 1.6 GHz

Screen Display: 1280 x 800 (pixels)

Storage Space: 16GB

Additional Features: S Pen stylus, remote control TV capability, expandable memory, front and rear-facing cameras, GPS

Google Nexus 7

Processor: NVIDIA Tegra 3, Quad Core, 1300 MHz

Screen Display: 1280 x 800 (pixels)

Storage Space: 8, 16, 32GB

Additional Features: 10 hour battery life, front-facing camera (1.2MP)

Amazon Kindle Fire HD

Processor: OMAP4470, Dual Core, 1.5 GHz

Screen Display: 1920 x 1200 (pixels)

Storage Space: 16, 32, 64GB

Additional Features: Supports a variety of text formats, including AZW and MOBI, anti-glare screen, access to Amazon Prime content and Amazon bookstore

Apple iPad 4

Processor: Dual-core A6X chip with Quad-core graphics

Screen Display: 2,048 × 1,536 (pixels) plus Retina display

Storage Space: 16 – 128GB

Additional Features: Rear-facing camera (5MP), front-facing "Facetime" camera (1.2MP), black and white color variants, uses Apple's "lightning connector" charger/USB cord
Buying Tablets on eBay
Tablets and e-readers
are a hot commodity these days and you will find a wealth of options on
eBay
. Depending on what tablet you think is right for you, eBay's categorical listings are a perfect way to hone in on a quality purchase. The bigger-name products, like the iPad, have their own curated eBay marketplaces where you can buy new versions of the flagship devices in a matter of clicks; however, newer tablets from less established players —the Hisense Sero 7, for instance—will require deeper digging.
Conclusion
Just as
iPods
and other mp3 players took music into the digital realm,
e-readers
and tablets have done the same with the book industry. More than that though, tablets have become a steppingstone between smartphones and laptops. From screen size to e-bookstore compatibility to storage space, there are a lot of considerations to sort through when shopping for a tablet, but take comfort in knowing that it is hard to go wrong. The tablet marketplace is better than ever before.