When people move into a home, they typically use whatever shower head is in the bathroom. While most may think it is not necessary to buy a replacement shower head, using the right one can actually create a better showering experience, not to mention save money and reduce water consumption. When searching for
shower heads
, buyers should consider the top ones on the market. After deciding which shower head best suits their needs, buyers can go to brick and mortar stores to make their purchase, but a good alternative is eBay. The site often has better prices and a bigger selection than physical stores.
| | |
| --- | --- |
| 1 | Culligan WSH-C125 Wall-Mount |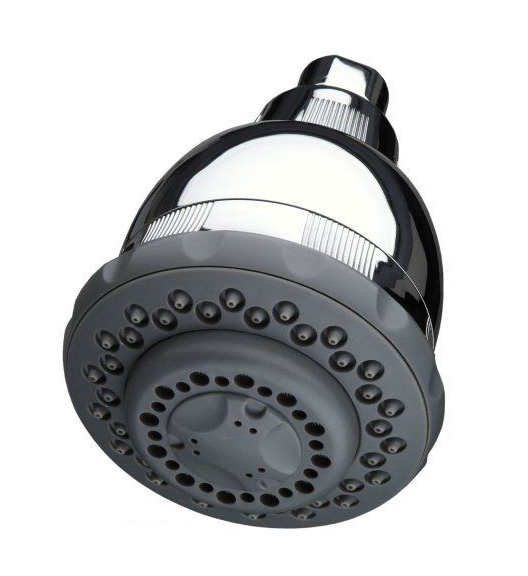 The Culligan WSH-C125 Wall-Mount Shower Head is easy to install and features five massage functions. It also has a 10,000-gallon capacity filter that can help reduce impurities, which cause itchy and flaky scalps, as well as remove 99 percent of sulfurous odors, scale, and chlorine.
---
| | |
| --- | --- |
| 2 | Delta 75700WH Shower Head |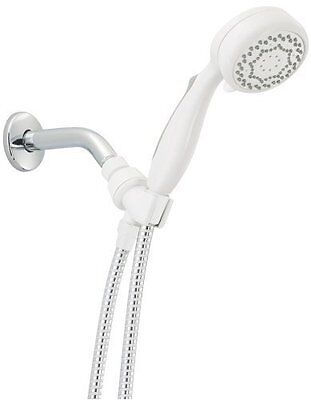 The Delta 75700WH shower head features an arm mount and a 6-inch flexible hose so users can choose between a hands-free or handheld shower experience. This Delta shower head has seven settings, including Full Body Spray, Fast Massage, Full Spray with Massage, Pause, Soft Rain, Soft Drench, and Soft Drench with Full Spray.
---
| | |
| --- | --- |
| 3 | Waterpik TRS-553 Shower Head |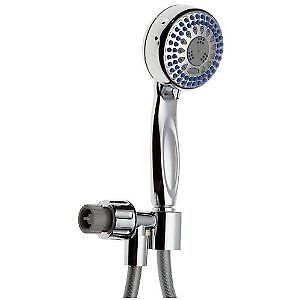 The Waterpik TRS-553 uses the proprietary PowerSpray+ technology, which cycles between five different shower settings, making it a powerful and flexible shower head. It features a sleek chrome and brushed nickel finish with anti-clog nozzles, plus OptiFLOW technology, ensuring 30 percent more power.
---
| | |
| --- | --- |
| 4 | Speakman S-2005-HB Shower Head |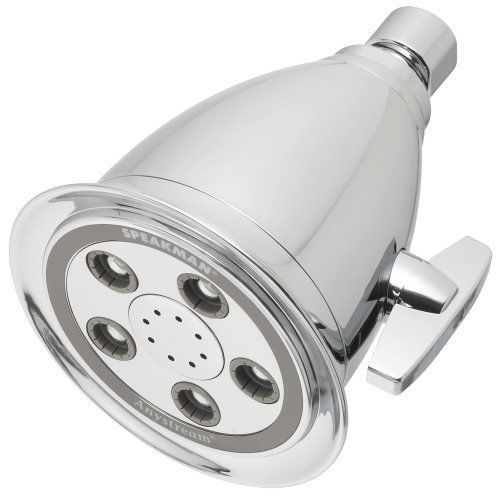 Speakman is a leading provider of shower heads for hotels and users can now take that luxury showering experience home with the S-2005-HB shower head. Also called the AnyStream Hotel Massage Shower Head, this unit features eight massage jets and 50 body sprays.
---
| | |
| --- | --- |
| 5 | LDR 520 3320CP 3 Function Shower Head |
The LDR 520 3320CP 3 Function Shower Head is perfect for people who want a simple shower head that is easy to install and operate. This unit has three shower settings and chrome finish. For those who do not like to spend much time cleaning and maintaining their shower head, the LDR 520 3320CP features nozzles that are easy to rub clean.
---
| | |
| --- | --- |
| 6 | Niagara N9620CH-HH Shower Head |
The Niagara N9620CH-HH Shower Head can save users over 20 percent more water each year, compared to other comparable models, pumping out 2 gallons of water per minute. However, the patented pressure technology ensures the user can still have a full shower experience. The soft rubber nozzles make cleaning easy and users can install the unit without any tools.
---
| | |
| --- | --- |
| 7 | American Standard 1660.717.002 FloWise Shower Head |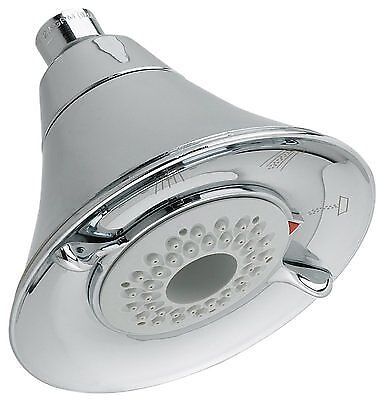 American Standard's FloWise Shower Head features a unique turbine technology, which sets it apart from comparable products on the market. This allows it to deliver a powerful spray with up to 40 percent less water than other shower heads. Aside from this, it has an adjustable angle head and three spray settings, including turbine, full, and combination spray.
---
| | |
| --- | --- |
| 8 | Niagara N2912CH Earth Massage Shower Head |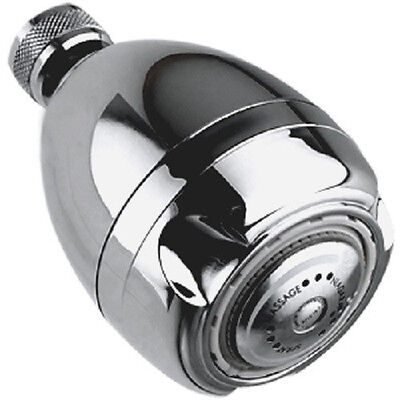 The Niagara N2912CH Earth Massage Shower Head uses 75 percent less water than regular shower heads, but that does not mean that users have to settle for low water pressure. This shower head features a pressure compensating technology that delivers a strong and consistent flow. The stream is non-aerated, which means it does not lower the water's temperature and can spell energy savings for the user. The head itself has a rust-resistant chrome finish and adjustable nozzle jets.
---
| | |
| --- | --- |
| 9 | Culligan WSH-C125 Wall-Mount |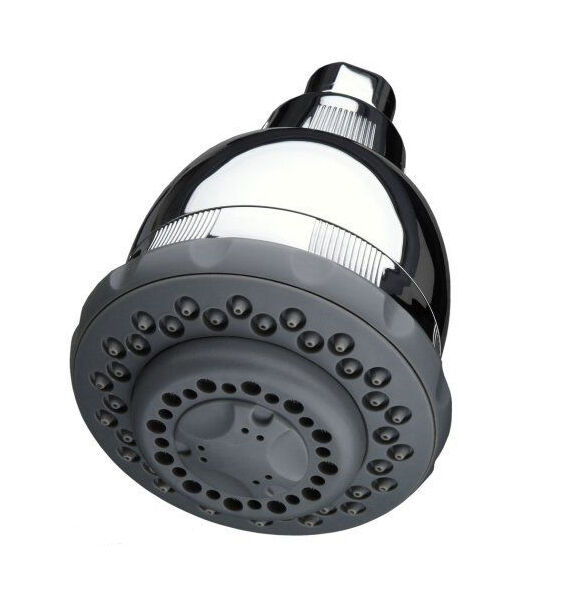 Users want to ensure their water is free from chemicals, which can harm the skin. The Culligan WSH-C125 Wall-Mount features a 10,000 gallon capacity filter that reduces 99 percent of sulfur odors, chlorine, and scale. It is easy to install without any tools and offers five spray settings, from soft massage to full pressure streams.
---
| | |
| --- | --- |
| 10 | Ana Bath SS5450CBN Shower Head |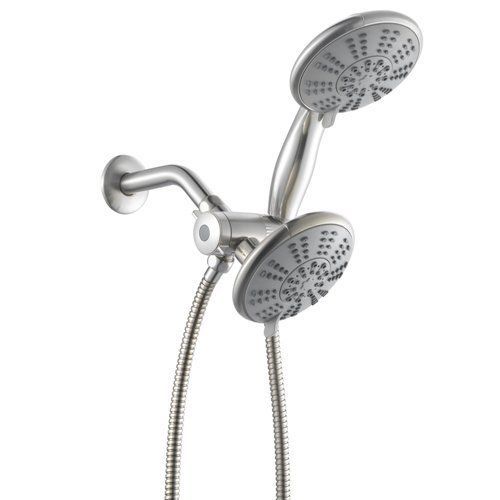 The Ana Bath SS5450CBN Shower Head features two heads, so users can switch between handheld and hands-free showering. Each shower head has five functions, including saturating, massage, and bubble spray, and uses a brushed nickel finish to prevent corrosion.
---
How To Buy
To search for a shower head on
eBay
, start by using the search engine. You can access this powerful search engine via the search box, found on any page on the site. By entering the right keywords, you can search for all related items on the site. Modern shower heads have many advanced features from which users can choose. Some can make showering much more pleasant, like massage jets and power nozzles. Others may help users save money and reduce water consumption, such as pressure control technology. Buyers should research and find the best shower heads that suit their needs and requirements.