For formal events such as weddings, school proms, and rehearsal dinners, it is often necessary to choose a purse that is smaller and designed especially for certain occasions. Everyday purses and handbags are usually too casual and often too large to carry to a formal event, and many times this is the driving factor behind purchasing an appropriate purse or small handbag intended for such events. Purses that fall into the formal category include styles such as
clutches
,
evening bags
,
chain strap bags
, and baguette bags. Clutches are designed similarly to wallets and only accommodate a few personal items, a fact which contributes to their low-profile elegance. In addition to being convenient, formal handbags and clutches add an elegant and sophisticated look to formal evening attire.
| | |
| --- | --- |
| 1 | Jessica McClintock Clutch |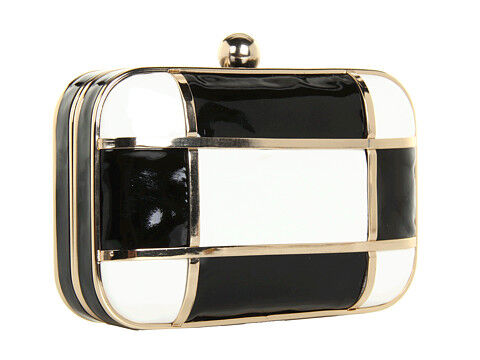 Choosing the right formal handbag or clutch adds the finishing touches to formal wear and offers fashionable functionality. A reputable online fashion blog selected a black and white Jessica McClintock clutch as one of the best clutches under $50. Jessica McClintock clutches are an affordable and stylish option when searching for the right bag to complete an evening outfit or ensemble for just about any occasion. Simple styles such as the Jessica McClintock rectangle clutch are available in various color options, which allows for exact style coordination.
---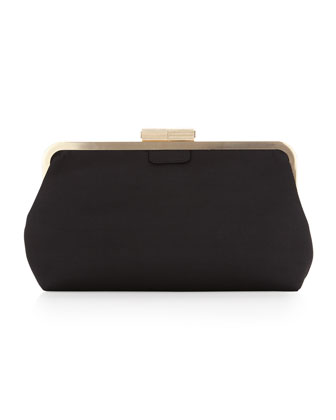 BCBG evening bags are trendy and frequently sought by shoppers who want to make a bold fashion statement. Classic white, yellow, hot pink, and stunning beaded and sequined designs are just a few examples of the choices when shopping for BCBG evening bags. Shoppers can also find satin evening bags as well as black leather designs with stylishly contrasting chain handles. Designs such as iridescent sequins with contrasting metal handles offer a unique choice.
In addition to evening bags, BCBG is noted for its stylish and affordable clutch bags. A reputable online fashion blog singled out a BCBG envelope clutch as one of best bags for its price point.
---
| | |
| --- | --- |
| 3 | Calvin Klein Evening Clutch |
Deep purple, shiny black patent leather, and studded metallic silver are just a few examples of the patterns and colors to choose from when shopping for Calvin Klein evening clutches.. When buyers are looking for an affordable, fashionable, and reliable option, choosing a Calvin Klein evening clutch or handbag is a sure way to achieve a desired look for an upcoming formal event. Due to the wide selection of colors and styles available, many Calvin Klein bags and clutches are versatile and can accentuate casual looks as well.
---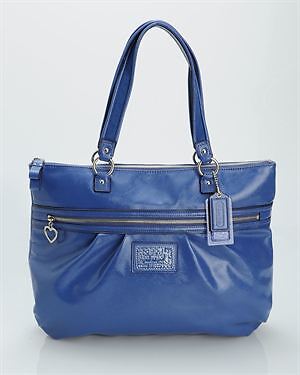 Coach bags feature a unique and easily recognizable style that is associated with keen fashion awareness. Established in 1941, Coach is an American leather manufacturing company that is well-known for fashionable handbags, luggage, and women's accessories such as wallets. Coach handbags and clutches are available in various designs, including formal evening bags.. When shoppers are seeking a slightly larger purse for a formal event, Coach is an ideal choice. Larger evening bags featuring the signature Coach logo are versatile and are commonly carried in casual environments as well.
---
| | |
| --- | --- |
| 5 | White House Black Market Chain Clutch |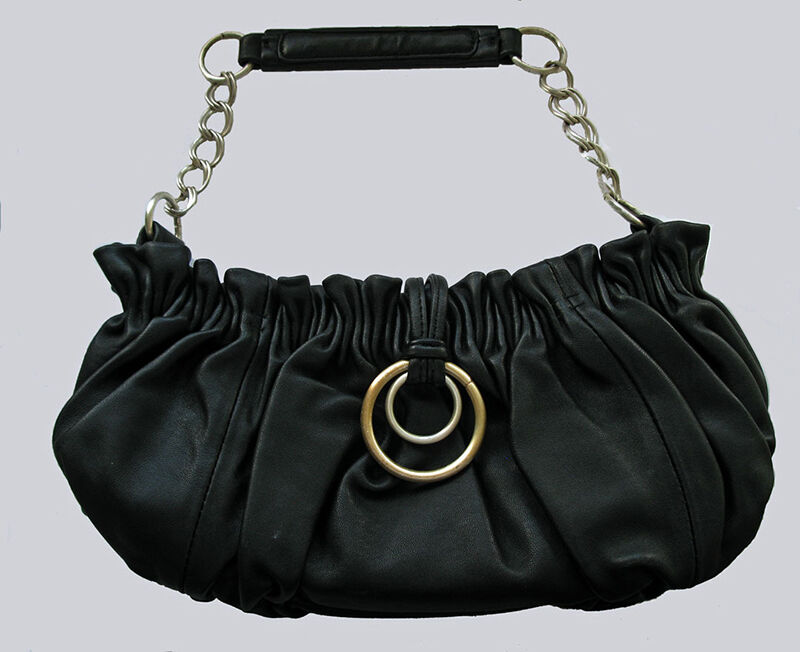 Elle magazine voted the bold and trendy calf-hair mini chain clutch from White House Black Market as one of the best evening bags, pointing out that this bag is among the top choices of notable figures within the fashion community. White House Black Market chain clutches are thoughtfully designed, encompassing styles such as mini crossbody bags and chain strap clutches. Although slightly larger, mini crossbody styles are quite similar in design to chain and wrist strap clutches.
---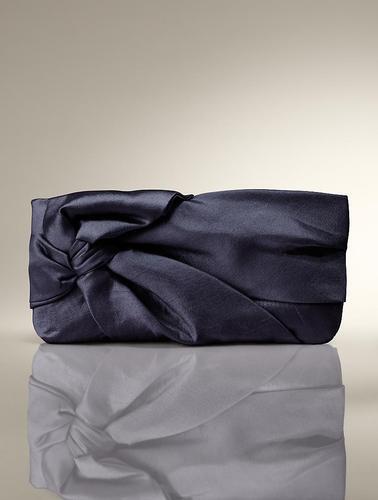 Talbots is famed for designing chic and timeless women's clothing and accessories with an emphasis on well-tailored, professional, and formal fashion. Elle magazine chose the patent leather mini chain bag from Talbots as one of the best evening bags. In addition to this item, many other Talbots evening bags are available in classic styles with clean and simple lines accented by subtle beading and sequined accents. When shoppers are seeking a versatile, timeless evening bag, a Talbots purse is a great way to go.
---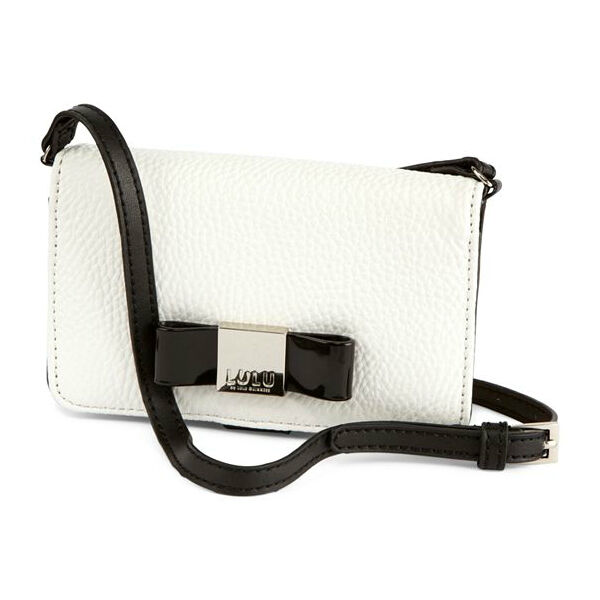 Featuring a soft pink color, quilted design, and a gold chain shoulder strap, the Lulu crossbody bag was chosen by a reputable online fashion blog as one of the best handbags. Additionally, Lulu offers leather crossbody designs that can also be carried as wristlets and patent leather evening handbags that are available in various colors. For versatility and classic style, Lulu crossbody bags are an excellent purse for formal events.
---
| | |
| --- | --- |
| 8 | Banana Republic Chain Bag |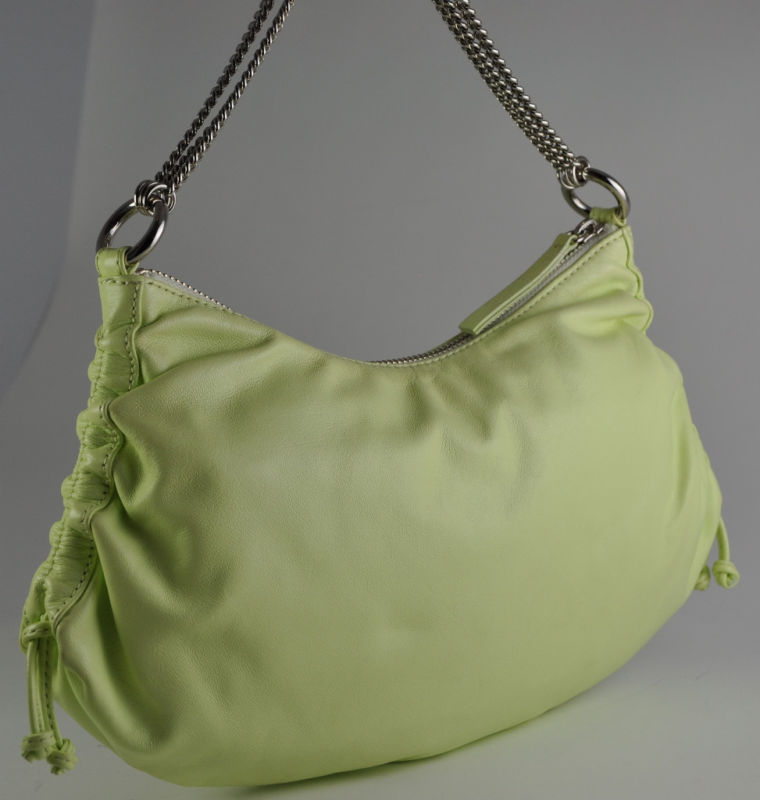 According to popular fashion magazines and online reviews, chain bags in various styles are the top pick for affordable and fashionable evening bags and purses. Elle magazine selected an embossed leather bag with an animal print from Banana Republic as among the 20 best clutches, minaudières, and mini bags for putting the final touches on formal outfits. Affordably priced and accented by a simple silver chain shoulder strap, the Banana Republic chain bag is an example of the diverse options that are available when searching for the perfect evening bag.
---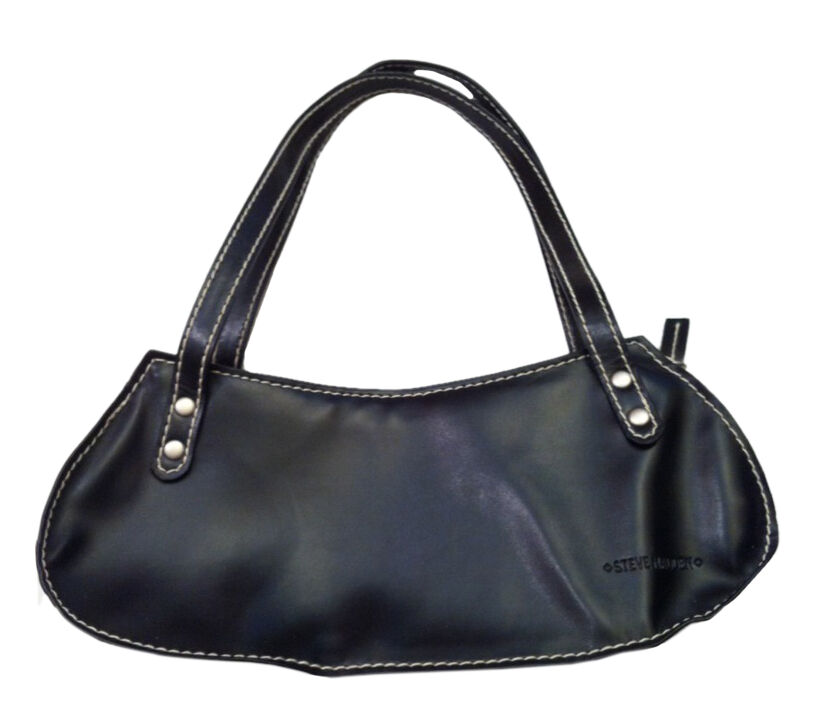 Baguettes are small purses with short arm or shoulder straps and are often carried to formal events due to their small size and attractive design options. Steve Madden baguette purses are available in various materials, including classic black leather, patent leather, and satin as well as designs with sequins and rhinestone embellishments. Additionally, shoppers can choose from trendy designs such as multi-colored leathers with short chain shoulder straps.
---
If a shopper is interested in going all out, Burberry evening bags include designs that feature the easily recognizable plaid pattern that marks the brand. Small bags with silver metal handles and larger totes made of shiny patent leather are examples of the wide selection of Burberry bags from which shoppers can choose. When shopping designer brands, in addition to selecting a specific style, buyers should make sure that a particular bag is authentic before making a final purchase. Especially when shopping online, shoppers should not hesitate to inquire with a retailer or individual seller about the authenticity of a specific bag.
---
Comparing the Top 10 Purses for Formal Events
Use the following chart as a brief overview of design features of specific bags and information pertaining to best-reviewed purses for evening or formal events.
Purse

Features

Overview

Jessica McClintock Clutch

Variety of solid color choices

Available in variety of formal fabrics, including sequins and beads

Affordable pricing

Designs for every formal occasion

BCBG Evening Bag

Bold and trendy designs

Wide selection of fabrics and colors for formal occasions

Calvin Klein Evening Clutch

Versatile style can also be carried casually

Minimalist formal designs

Eye-catching beaded and sequin designs

Diverse patterns and colors ideal for proms and dances

Style selection ranges from simple to elaborate

Coach Evening Bag

Ideal choice when seeking larger evening bag

Easily recognizable Coach signature logo

White House Black Market Chain Clutch

Used with or without strap

Mini crossbody styles feature fixed chain strap

Mini chain bag recommended by Elle magazine

Innovative style options

Affordable

Talbots Evening Bag

Classic black mini chain bag featured in Elle magazine

Timeless and reliable designs

Ideal for formal and professional styles

Lulu Crossbody Bag

Quilted crossbody style chosen as best for its price point

Styles feature chain and leather shoulder straps

Banana Republic Chain Bag

Mini animal print chain bag featured in Elle magazine

Affordable

Wide selection of colors and designs

Steve Madden Baguette

Baguette style is similar to miniature purse

Short shoulder strap

Classic and trendy styles available

Materials include leather and satin

Burberry Evening Bag

Classic Burberry plaid design

Authentic Burberry logo on each bag

Great option when larger formal bag is needed

Although color-coordinating a formal evening bag with an outfit is generally the best way to go, certain colors of purses can transition easily from one outfit to another. Seek out a black purse or a pattern of neutral colors for a more versatile option. Those with a taste for flashier accessories could choose a silver or gold purse to match many different ensembles.
Shopping for Formal Purses on eBay
eBay
is a great place to shop for formal purses and handbags. Shoppers can choose from a wide selection of brand names and styles. Before making a final purchase, it is important for shoppers to understand the basics of searching and shopping for items on eBay.
Searching
To begin searching for formal purses, enter a search term such as
Talbots evening bag
into the search bar located on each page. Another option is to browse listings by clicking on category headings. To refine returned search results, select the appropriate subcategory heading.
Sellers and Feedback
Before making a final purchase, remember to compare items that are available from various sellers in order to find the best deal. Finding a reputable seller is important, and you can read feedback from previous buyers to learn more about a specific seller.
Conclusion
A small handbag or clutch can put the finishing touch on an outfit for any formal occasion. School proms, weddings, formal dinners, and professional events are just a few examples of occasions when a formal purse or handbag can be useful. In addition to completing a desired look,
formal purses
are convenient and are available in various sizes to accommodate a variety of needs. Small wristlets and clutches are ideal for carrying small items such as credit cards and phones. Larger styles include mini tote bags, mini crossbody bags, and large formal totes.
Mini crossbody bags
are versatile and many styles allow them to be carried using the full-length shoulder strap or as a wristlet or clutch. The ideal purse completes a formal look and accentuates an individual sense of style. For a great selection of evening bags, visit eBay.