It used to be that home audio systems were not much more than the speakers that accompanied a television set. However, today home audio systems tend to be much more complicated. They often are comprised of several different elements, including surround speakers, amplifiers, multiple music sources, and even integration with a television. These different elements all need a remote to control their settings. To avoid having to juggle many different remotes, most consumers prefer a
universal remote
. This gives users the ability not only to control the audio settings, but also any other elements of the home theater system. Before choosing a new universal remote, buyers should be sure to compare the various models, understand what features they need, and find a model that fits their budget and technological ability.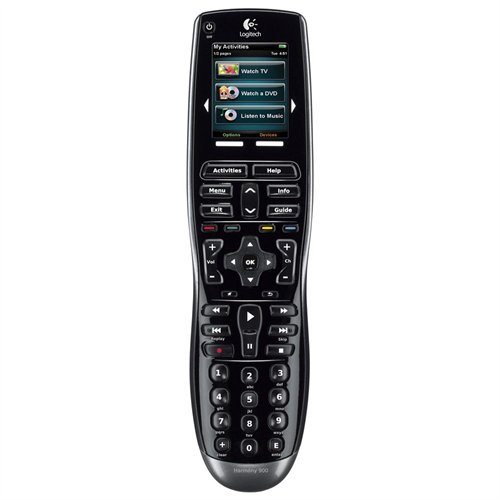 This remote from the Logitech Harmony series is a constant favorite. In 2009, CNET awarded it their Editor's Choice and gave it an outstanding rating. It is a well designed and very ergonomic remote. The top displays a very clear LCD touch screen. Below this are an assortment of hard buttons which are not only convenient, but well-organized. The buttons also have different sizes and shapes, allowing the fingers or thumb to find and differentiate between them more easily than some other models.
Programming for the Harmony 900 takes place via the computer with a web interface. This is a simple-to-use program provided by Logitech. It has frequent updates, and allows the remote to control up to 15 components with ease. A cradle for the remote also recharges it, and ensures it is always easy to find. Another great advantage this remote has is the ability to control devices with IR or RF signals. This means that components behind cabinet doors or even in other rooms do not need to be in a direct line of sight.
---
| | |
| --- | --- |
| 2 | Logitech Harmony One Advanced |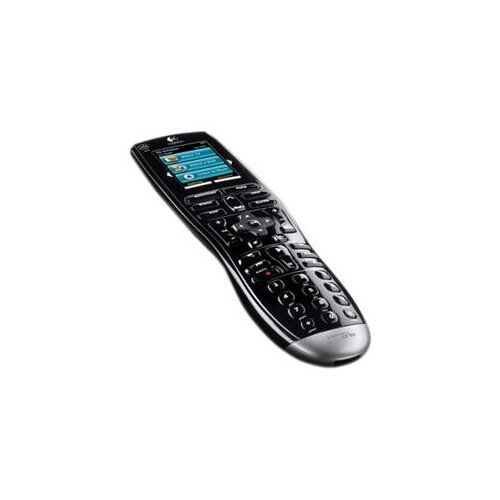 The Logitech Harmony series is a very popular series of universal remotes. They offer a remote appropriate for almost any price range and required feature set. The Harmony One Advanced is one of the higher end remotes, and offers an incredible range of features. CNET actually awarded the remote its Editor's Choice award in 2008. Even though this model is a bit older, it continues to offer a feature-rich experience for customers today.
The Harmony One Advanced features a smooth and ergonomic design. The menus within the LCD screen have an excellent layout, making the remote simple to learn how to use. This screen powers off after a preset time to save battery life, and turns back on via a motion sensor that detects when the remote is lifted. In another attempt to save batteries, the remote comes with a cradle that not only provides help in avoiding the lost remote syndrome, but also recharges the remote as it rests.
The remote supports over 5,000 different brands that can be easily programmed using a home computer. It can also support up to 15 components, both new and old, allowing users to install both VCR and Blu-Ray players on their system to be controlled by this one remote. Instead of the headache that most pairings involve, this remote allows users to install the correct programs via a USB cord, along with assigning roles for each component. This allows for one touch controls, as the Harmony One Advanced automatically powers on all the required elements and correct settings when the user selects the Watch TV button.
---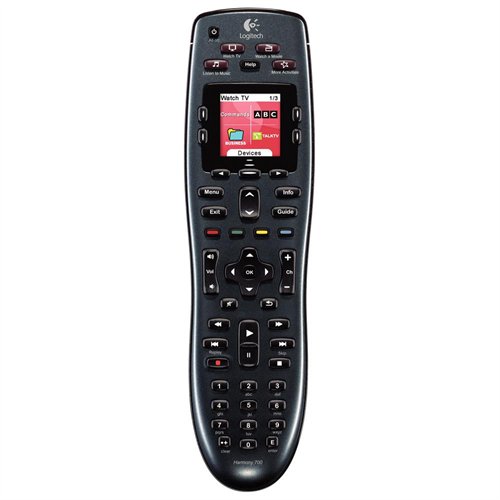 This earlier entry in the Harmony line by Logitech is a great choice for those looking for a lot of features at a lower cost. In fact, it received a four-star rating from CNET when they reviewed it. The remote features a color LCD screen towards the top, controlled by five buttons at the side of the screen. Colored buttons are useful for programming special devices or user defined processes.
The programming for the Harmony 700 is simple. It must be connected to a computer via the included USB cord. Then, the settings for up to six devices can be selected and defined. This remote also has the ability to set activities, such as watching a DVD, that automatically performs any switches necessary to start the activity. The Harmony 700 is a substantial remote, but remains light. The ergonomics of the design allow it to fit easily in the hand while reaching the most important buttons with just the thumb.
---
| | |
| --- | --- |
| 4 | Logitech Harmony Ultimate |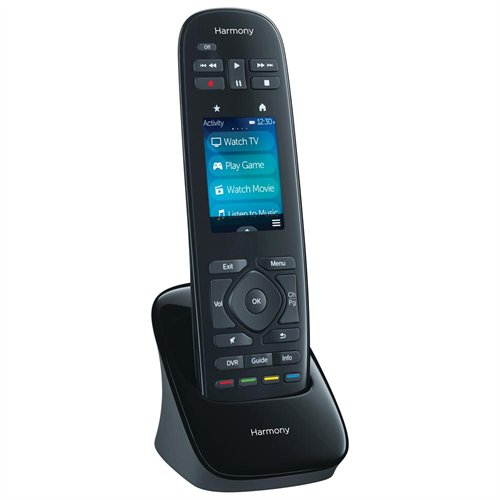 The Logitech Harmony Ultimate remote is one of the installations in the Harmony series. One of its greatest features is that beyond the usual infrared (IR) control capabilities most devices take advantage of, it also has RF and Bluetooth capabilities. This gives superior performance with more modern components, and allows the device to control components behind walls or cabinet doors without a direct line of sight.
One of the most innovative abilities the Harmony Ultimate has is integration with a smartphone app. This app can control the home theater system in the same way as the remote can, which is especially helpful if the user is in another room or outside.
---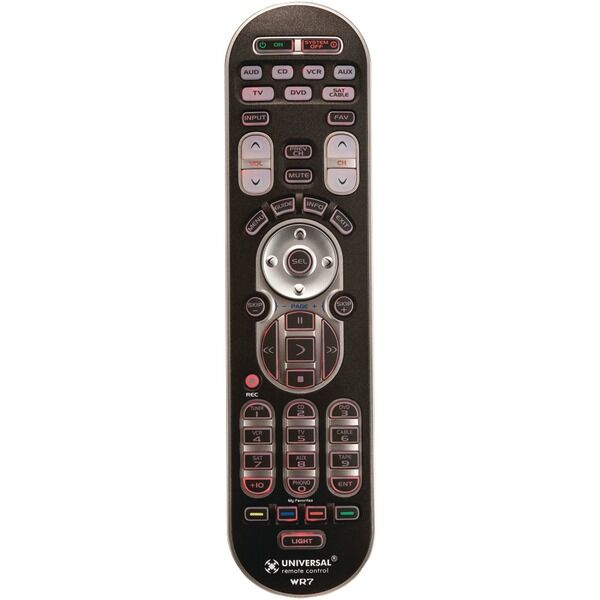 This Universal Remote Control offering is a customer favorite. Users tend to point out that the low price point is a definite attraction, and also enjoy how easy it is to use, even for guests who are unfamiliar with it. The WR7 can replace up to seven other remotes. It has a simple-to-use learning mode for programming, which allows the remote to learn the functions of manufacturer-provided remotes with the push of just a couple buttons.
The remote itself is designed well, fitting nicely in the hand and allowing easy access to the most commonly used buttons. It even has a couch mode which turns the remote off after 30 seconds without a button press. Not only does this save the battery power, but it also avoids random commands if the remote slips between the couch cushions.
---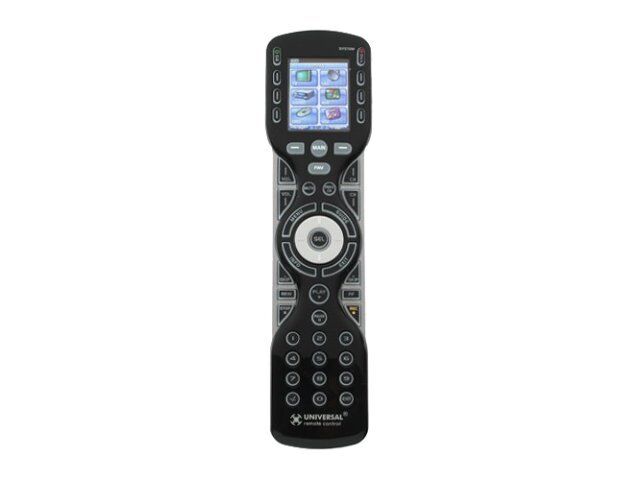 This competitive offering from Universal Remote Control is a great option, especially for those who do not want to perform setup via the computer. This remote can take the place of remotes for up to 18 different devices, making it especially valuable for those with large home theater systems. There are 44 keys on the remote for controlling everything needed in home entertainment.
Programming is simple, as it all takes place directly on the remote. It has an easy to use wizard that allows the user to input a few pieces of information and begin use. If there is a component that is not listed, the R50 also has a simple learning mode which allows it to take over the functions of another remote one button at a time. CNET touts the ease of use of the R50, making it a great choice for those who want an easy-to-use and powerful remote option.
---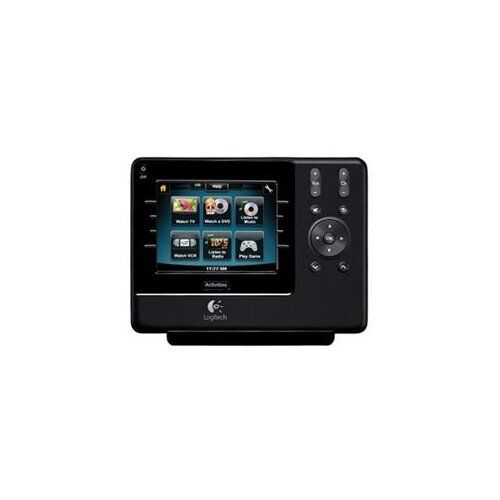 This tablet style remote from Logitech's popular and successful harmony line lives up to its expectations. It was the winner of the CES 2009 Innovations Award. While there are a few commonly used buttons located on the right side of the remote, most interaction is completed via the fully customizable 3.5-inch touch screen. It even has a convenient stand which also acts as a recharging station to ensure there is no added costs for replacement batteries.
Setup is performed through Logitech's website, as with other harmony remotes. The remote is capable of handling controls for up to 15 different devices. The large size of the remote concerns some users; however, it provides convenient hand grips on each side is and actually fairly small for all it can do. While the price of the Harmony 1100 is on the higher side, most users say it is more than worth it for the functionality it provides.
---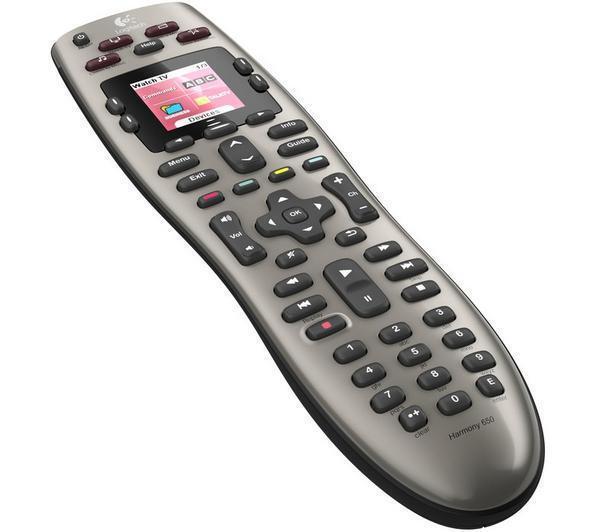 The Logitech Harmony 650 is touted by CNET as one of the best universal remotes to be had within its price range. It is a simpler remote than others in the Harmony line, controlling only five devices. However, it comes armed with the same PC-controlled setup and can be programmed for the activity-based commands. The top of the remote features a color LCD screen with buttons on the side for scrolling through menus and making selections. The feel of the remote in the hand, along with good button placement makes it a user favorite for ease of use without even needing to look down. If there is a need to look down at the buttons, convenient backlighting helps the user see the buttons even in the dark.
---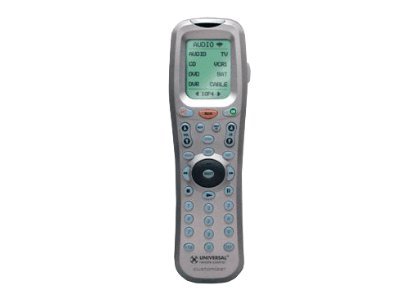 This remote control from URC is one of the slimmest of the top offerings. The top of the remote features a touch LCD screen, while the remainder is comprised of hard buttons. CNET touts the ergonomics and layout of the URC-300 Customizer as one of the best they have ever reviewed. This remote has the ability to control up to 15 devices. The programming is made simple by the ability to enter codes for each different device. Additionally, the learning mode can pick up actions from other remotes for a truly easy and customizable experience. This device is competitive among other remotes in this lower price range, and ranks as a dependable and easy-to-use remote control choice.
---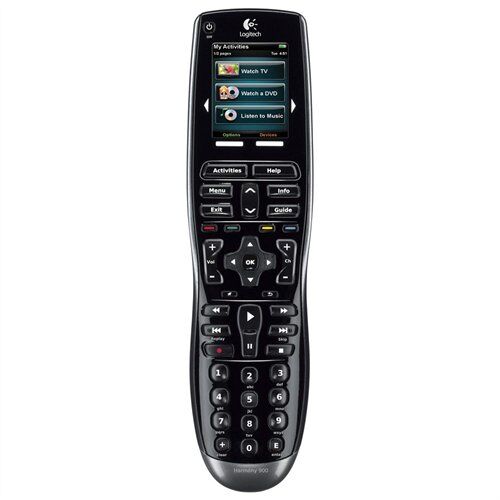 Even with the wide range of feature rich universal remotes that are available on the market, some users simply prefer the original. Manufacturer provided remote controls have the advantage in that they are specifically designed for controlling only one piece of equipment. They are specialized and do not require any programming. They come out of the box knowing all the ins and outs of the system, making them a good choice for people who are not technically inclined. For those users, the potential hassle of keeping track of multiple remotes far outweighs the need to program a new remote to do what they want.
---
How to Buy Universal Remotes on eBay
Finding a
universal remote
to control your home audio and other
electronics
is simple. Begin by typing in your keywords to the search bar located on any eBay page. For instance, you could try searching for "universal remote" which returns thousands of listings to browse. If you would like to have more targeted results, you can try using more specific keywords, such as "Logitech Harmony remote".
Viewing Seller Feedback
Any time you make a purchase online, make sure you are purchasing from someone trustworthy. The eBay
feedback
system is a simple way to do this. Each buyer has the ability to leave comments and specific ratings for the seller they purchased from. These are kept permanently on file, attached to each person's username. Reviewing these comments can help you evaluate just how good each seller is.
Conclusion
Home audio systems are generally part of a larger and more complex home entertainment system. Each element of these systems has its own remote control, which can sometimes result in over 15 different controllers sitting in a line on the end table. While some users prefer the original design of manufacturer provided remotes, many people prefer to have one simple solution. This solution is the universal remote. It has the ability to control several different devices from one location. Not only is this generally easier for cleaning and keeping track of the controls, in many cases it allows for several functions to be performed across devices with the touch of just one button. Universal remotes make it easier and more convenient to enjoy a home entertainment or other home audio system.