One of the first lines of defense in home security is
home access
, including access to gates, property, land, and the home itself. It used to be that home access consisted of little more than a loyal dog to alert homeowners of approaching visitors or a bar across the door to keep it closed. Today, door handles combined with deadbolt locks secure doors, and many technological advances have provided many more options to improve home security. For example, intercoms, video monitors, and other advances make it simple to know who is at a door or gate and decide whether to allow access or not. Before making a home access purchase, buyers need to understand the different options available. The correct home access control for any situation varies depending on the features required, area of the home or property, and the amount of money the homeowner is willing to spend.
| | |
| --- | --- |
| 1 | Honeywell Premium Portable Wireless Door Chime |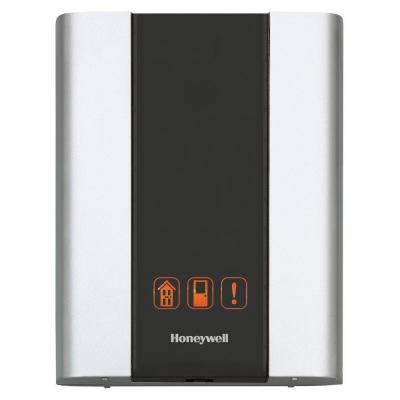 This door chime replaces the current doorbell, or adds one to a home which has never used one before. The piece that mounts outside the door is made of sturdy UV-resistant plastic to ensure it does not fade or yellow over time. If the homeowner already has a doorbell design they like, the push button is also compatible with the many available sets. The chime has a simple, sleek design, and can travel around the home. This allows the homeowner to easily hear when the doorbell rings, no matter where they are within the 225-foot range. Additionally, the user can customize the system with several different tones. Extra push buttons can pair with this single chime unit in order to detect multiple doors in the home. It is also compatible with motion detectors or other sensors, making it a very useful product from a dependable brand.
---
| | |
| --- | --- |
| 2 | Schlage Camelot Keypad Deadbolt |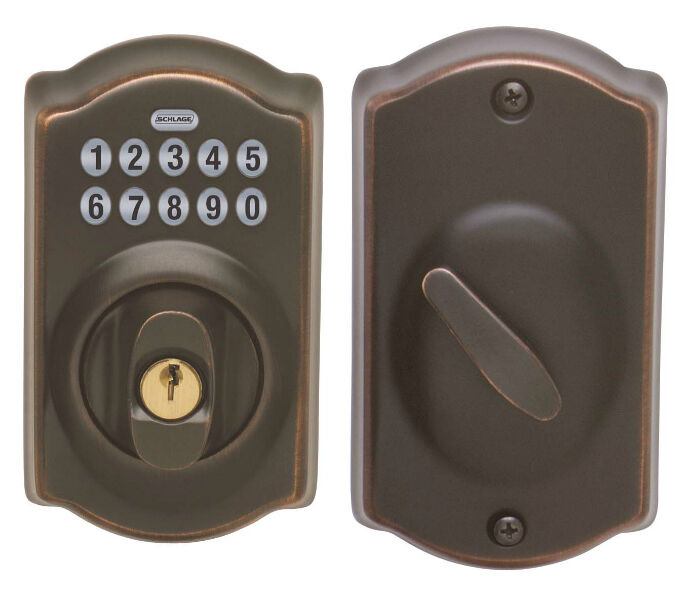 This home access offering from Schlage is one of the most popular deadbolts for sale. It utilizes a keypad in addition to the regular keyed deadbolt entry often found on exterior doors. Users can use the key if desired, but the real feature is the keypad. Different people can use different codes, so that a house sitter or visiting relative can have their own access code for getting into the home, and then once the trip is complete, the access code can be deleted to heighten security. In addition, each family member can have their own code that is easiest for them to remember.
This Schlage deadbolt installs easily with only a screwdriver. Homeowners can create or delete codes directly on the keypad, without needing to remove or otherwise fiddle with the device. There is even a special turning lock that allows individuals to lock the door with the push of a button instead of requiring a key, making this a truly keyless and simple home access option.
---
| | |
| --- | --- |
| 3 | Schlage Camelot Touchscreen Deadbolt with Nexia Home Intelligence |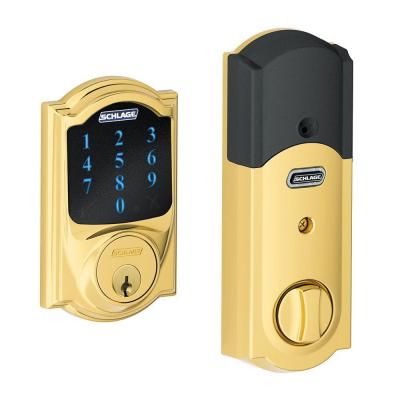 This bestselling touchscreen deadbolt is simple to install and use according to owners. It has a resistive touchscreen in place of actual buttons for a keypad. The surface resists fingerprints and wear to make sure that patterns do not develop which would make it simple for someone to break into the home. It also has a motorized bolt that can be set to automatically lock after 30 seconds of no activity.
In addition to these features, this Schlage deadbolt is enabled with Nexia Home Intelligence. This program allows homeowners to program lights, thermostats, and other compatible devices to work remotely along with the lock using Z-Wave technology. Nexia also offers a monitoring service for a small monthly fee.
---
| | |
| --- | --- |
| 5 | Tomtop 7-inch Video Doorbell Intercom Kit |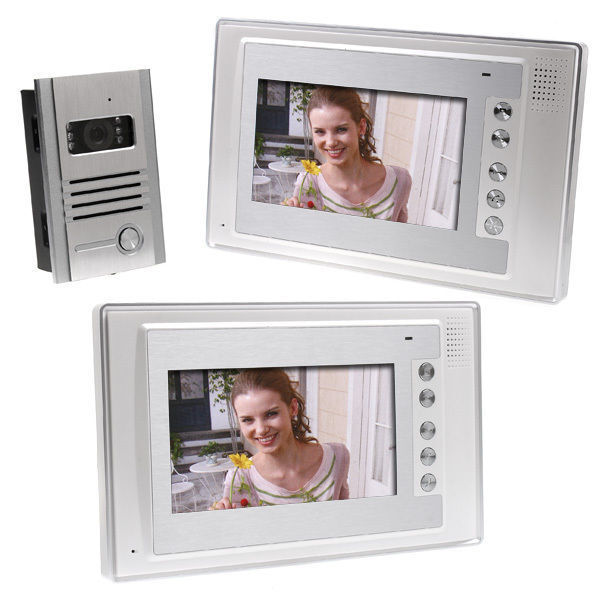 This intercom kit by Tomtop receives much praise from consumers for its relatively low price point and impressive performance. It is wired for reliable performance, with weather-proof construction and a long range. The monitor can ring with any one of 12 different melodies, while also offering a 7-inch LCD screen to view who is outside. The camera also uses infrared technology for superior night views.
---
| | |
| --- | --- |
| 6 | Kwikset Smartkey Deadbolts |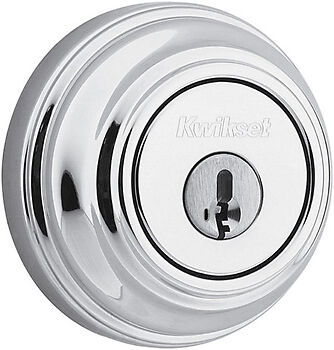 Though there are no fancy lights or touchscreens on these deadbolts from Kwikset, they still represent an interesting leap in technology. Smartkey deadbolts, which are available in a variety of different finishes and styles, are high-security and allow the homeowner to feel secure.
These Kwikset deadbolts feature Smartkey technology. This is a simple process to rekey a lock without needing a locksmith. The owner can easily leave different keys for house sitters, servicemen, or anyone else who needs access. Homeowners insert the current key, along with a special learning tool, so that the lock programs itself for the new key. Homeowners can repeat this process as often as needed, offering a flexibility and security users really appreciate.
---
| | |
| --- | --- |
| 7 | Adel Keyless Biometric Fingerprint Door Lock |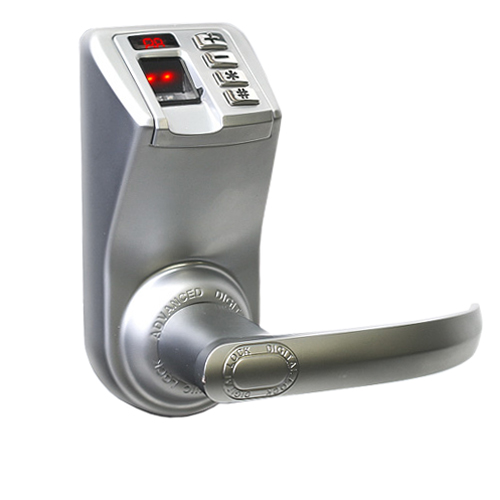 This biometric door lock from Adel offers incredibly individualized security. Fingerprints are added and removed on the unit itself, and it can store up to 99 different codes. Users report that this makes it convenient for service techs, visitors, and others who need access to a home to get in without having to worry about copying and distributing keys. Homeowners can also grant access via a PIN code or a traditional key in emergency situations.
---
| | |
| --- | --- |
| 8 | Schlage Keypad Lever Home Security Kit |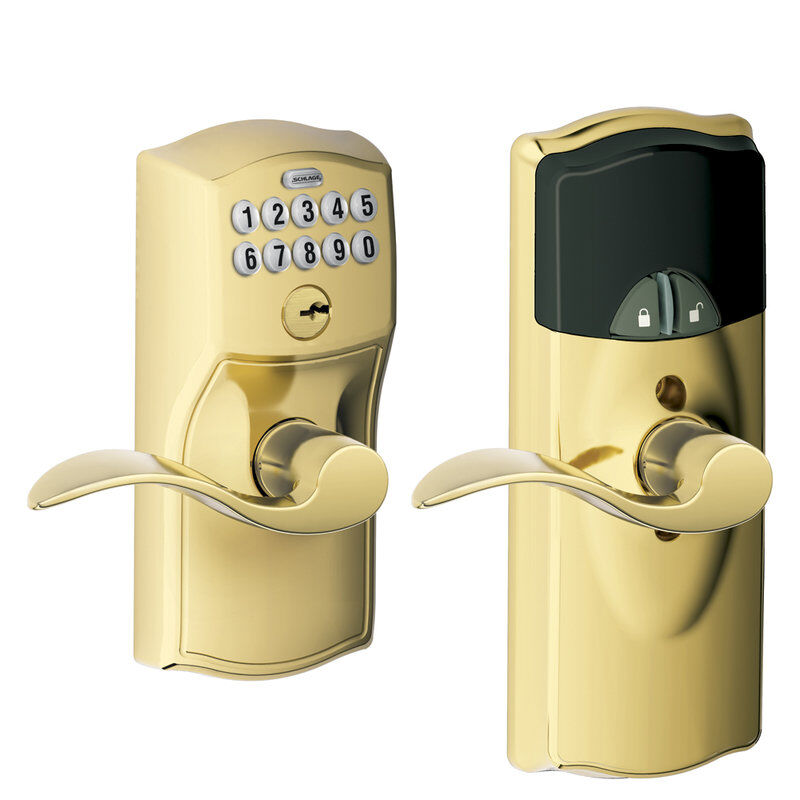 Schlage really hit the nail on the head with this home security offering. It hangs towards the top of the sales charts in several different categories, and users praise its home automation offerings. The Schlage home security kit provides several different elements to create the beginnings of a home automation and security system. First and foremost is the keypad door lock. The keypad is non-wearing so that patterns do not show over time and it illuminates for easy viewing. Up to 19 different codes can be programmed via the accompanying website so that different people can have their own access code. Additionally, the homeowner can receive an alert each time someone uses the door, so they always know what is going on at home.
The kit also features a dimmer module for controlling home lighting and a home bridge that can control all the different Nexia security products a homeowner may have. This includes things like thermostats, dimmers, and locks. The bridge connects to the Internet and allows for remote monitoring and control.
---
| | |
| --- | --- |
| 9 | MiLocks Touchpad Deadbolt and Remote Control Handleset |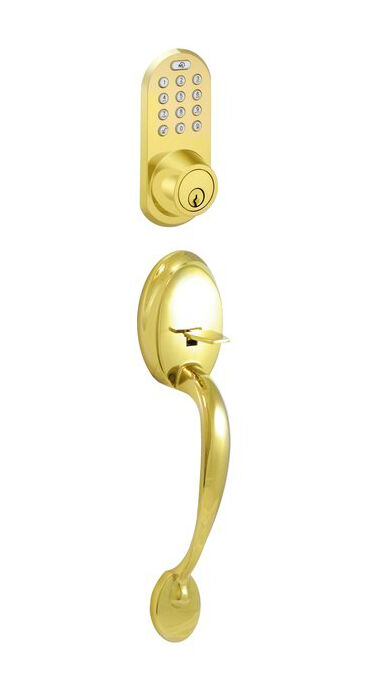 RF technology stars in this deadbolt and handset from MiLocks. It can use multiple methods for granting door access, including a traditional key or code entered on the keypad, but the RF remotes are the real selling point according to most users. The RF deadbolt can handle up to 10 different remotes for providing access, and each has a range of approximately 30 feet. This key fob works in a very similar way to how key fobs for vehicles work to lock or unlock doors. While this technology is very common in businesses, beautiful sets like this one are making the technology truly available to homeowners. Users praise the easy installation and security of this set, as well as the convenience of the remote control access.
---
| | |
| --- | --- |
| 10 | Mighty Mule Wireless Intercom and Keypad |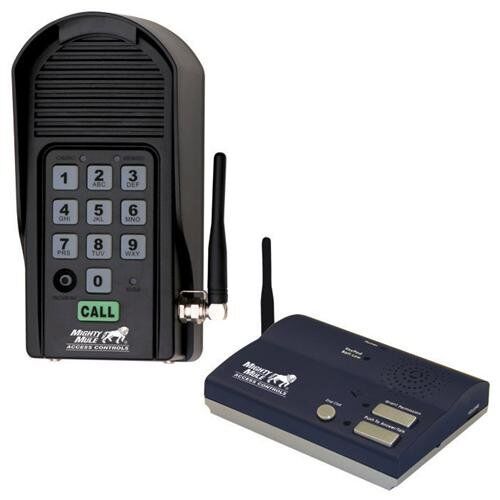 Mighty Mule's wireless intercom is primarily designed for controlling gate access to a home. Owners install it at the gate with up to 25 different entry codes for immediate access. Otherwise, a call button activates the intercom. The mobile indoor unit has the ability to remotely unlock or open the gate and it can converse with drivers up to 1,000 feet down the driveway. Up to four different base units can be installed inside to ensure the homeowner never misses a visitor. This bestselling access control pad is touted by users as being effective and providing an additional layer of safety and security to their home.
---
How to Buy Home Access Controls on eBay
Finding the right product for home access is simple to do with eBay. Begin by typing your keywords into the search bar found on any eBay page. This returns a list of results with your keyword in their title. The broader your keywords are, the more results you receive. For instance, searching for "
deadbolt
" tends to provide many results, while searching for "
brass Z-Wave deadbolt
" provides fewer listings to sort through.
Performing an Advanced Search
If you are having difficulty in locating a specific product, performing an
advanced search
may help. Here you can select from many options to customize your search, such as matching word order or excluding certain words. Additionally, you can choose to search through titles and descriptions to find more products.
Conclusion
Home access control is a basic element of home security. Whether the homeowner is looking for a solution to secure a gate entering their property or simply their front door, there are many options available out there. With advances in technology, more and more solutions are leaning towards using electronic and biometric means to secure homes. These options were initially very expensive, but lower in price every year as more advanced technologies surface. When looking for a solution for their own home, buyers should take into consideration which features they truly need and which ones they want. With a multitude of products available, each homeowner should have no problem finding the perfect product in an acceptable price range to keep their home secure.