The home theater system is a complete audiovisual system that provides an environment similar to what viewers experience in a movie theater. With a big television and many speakers, viewers sit back and relax in an immersive experience right in their own home. To plan such a system, shoppers need to know the main features that ensure cinematic magic and whether they want to purchase a prepackaged system or separate components.
Beginners might do well to buy a prepackaged system with all or most of the features included. Putting components together into a successful home theater system takes planning and is more costly, but the audio and the video is typically better and there are more opportunities for customization. When considering the options, consumers can start by considering the top 10 features of a home theater system.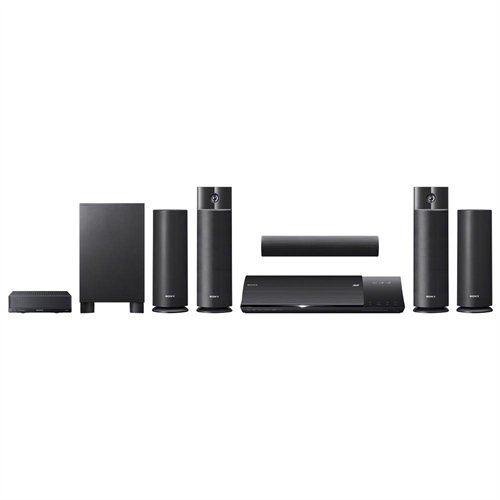 Consumers should focus on the power output of the stereo receiver.. Shoppers can look for power ratings that are measured in the full frequency range of 20 to 20,000 Hz, as opposed to a smaller range. The minimum recommended receiver is 80 or 100 watts per channel. An expert at CNET warns consumers that wattage measurements vary and most never live up to the specifications. So, the best advice then is to simply weigh the receiver. A heavy one has a bigger and higher powered transformer than a lighter one and can therefore pull more power from the socket and put out more power as well.
---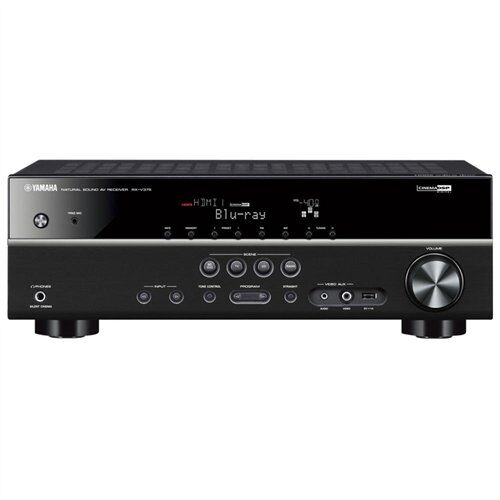 Channels on the receiver are for the speakers. The receiver channels are indicated with the number of speakers listed first, followed by the number of subwoofers after a dot. For surround sound, a 2.1 channel system is not enough, as two speakers and one subwoofer do not provide enough depth for an immersive experience. A popular electronics site recommends receiver channels based on the room the system is used in.
| Receiver | Speakers | Subwoofers | Best Use |
| --- | --- | --- | --- |
| | 5 | 1 | Small to medium size room |
| 7.1 | 7 | 1 | Large room |
| 9.2 | 9 | 2 | Very large room, high ceiling, multiple rows of seats |
For most small and medium rooms, consumers can use the standard 5.1 receiver which features five speakers and one subwoofer. Large rooms should be upgraded to 7.1, with seven speakers and a subwoofer. Very large rooms, those with high ceilings, and multiple rows of seating should have the 9.2 system with nine speakers and two subwoofers.
---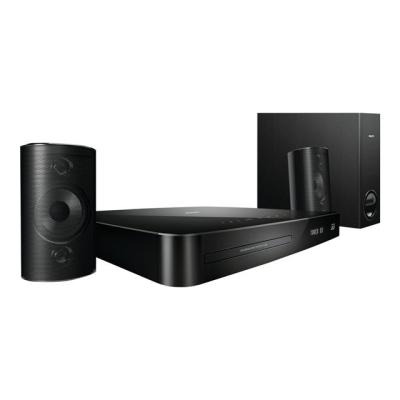 The speakers need to be adequate and match the receiver wattage, according to a popular electronics site. Speakers rated at 80 watts do not match a 100 watt per channel receiver. The speakers are likely to be damaged in that scenario. It is best to buy the receiver first and then buy the speakers. To be on the safe side, consumers should buy speakers with wattage that is higher than the receiver.
---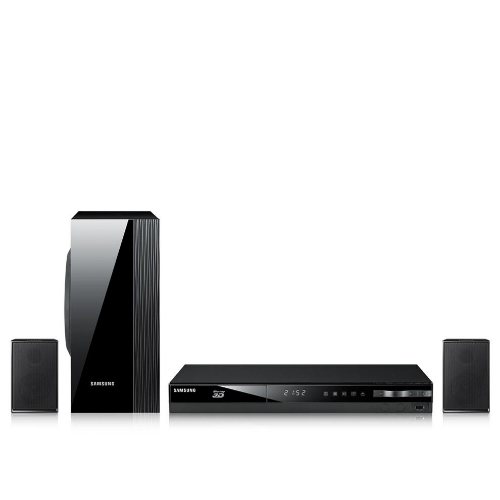 Because movies look better on High Definition Television (HDTV)), consumers should investigate this important feature. While some programs and movies are not broadcast in HDTV, more and more are and the number is increasing every day. One electronics reporting site says that HDTVs are superior to older models in design and are affordable. Most rooms can accommodate a 42 inch television viewed from within 5 to 10 feet.
---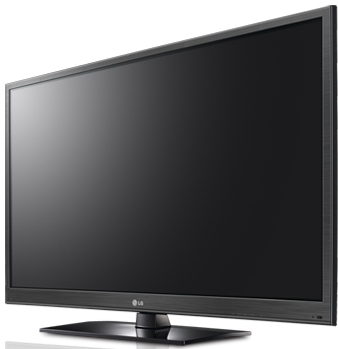 Consumers can choose a standard format or widescreen television.. The widescreen format presents movies like they are in the theater, which is the point of the home theater system. One expert counsels that widescreen is becoming the standard, so consumers should go ahead and get it based on that fact alone. Also consumers should consider widescreen when finances or space limitations necessitate buying a smaller TV as the shape of the picture is similar to that in the movie theater.
---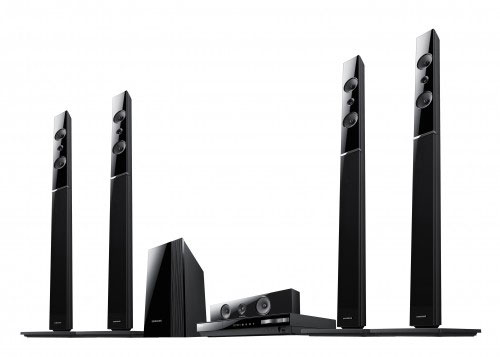 Buying a new TV or receiver should eliminate the need to worry about the inputs and outputs as they are likely to be present. However, these ports are very important so consumers should know about them and make sure they are available. According to an electronics site, consumers should buy televisions and receivers with the best quality audiovisual connections. This means that consumers should favor units that feature High Definition Multimedia Interface (HDMI)). HDMI transmits both the audio and video in one data stream. Other important ports to check for are DVI, S-Video, RCA, and FireWire.
---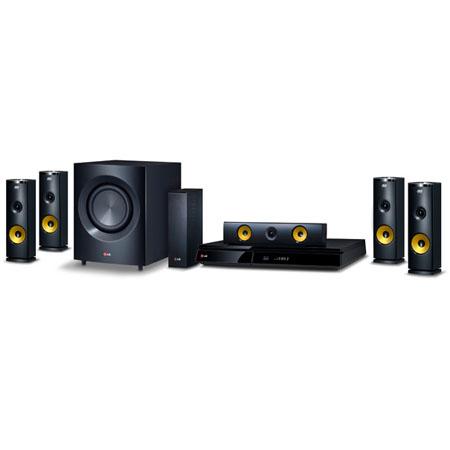 According to a technology site, wireless pushes the boundaries of what is possible. Consumers should investigate wireless and Bluetooth speakers as they are available now. They should also keep an eye on new products because this area is developing quickly. Most wireless speakers are available in prepackaged home theater systems, but individual components are increasingly available. Many consumers should consider Bluetooth television adapters that plug in to the receiver and allow users to transmit from cell phones or computers directly to the television.
---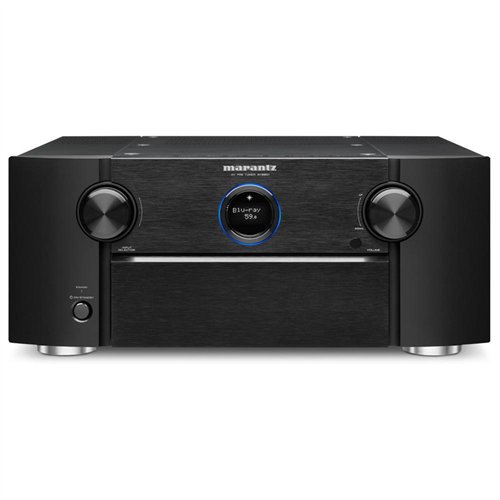 The pre-amplifier boosts signals and transfers signals in a separate unit from the receiver. One technology expert states that audiophiles should use the preamplifier as it is the best setup for the home theater. Many new preamps come set up with HDMI connections and provide better quality sound than a receiver does while allowing for more customization. Those with powerful receivers and stereos should have a preamp to match the energy output.
---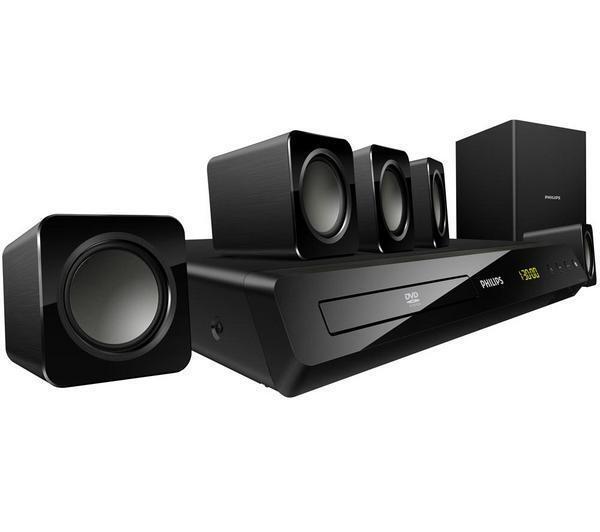 The player is an important feature according to Consumer Reports. The player is the component that plays movies. These players include progressive-scan DVD players, Blu-ray players, and 3D Blu-ray players. Consumers can choose from players integrated into the receiver system or buy standalone units. Integrated units are convenient, but standalone units offer customization.
---
| | |
| --- | --- |
| 10 | Graphic User Interface |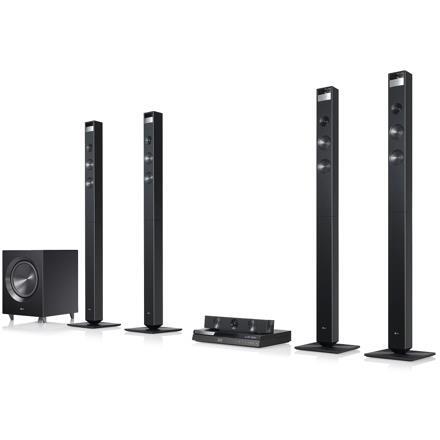 Consumer Reports states that the Graphic User Interface (GUI) is an important home theater system feature as it allows users to control many of the components via the onscreen menu on the television. With a remote control, the user can adjust the system parameters from the convenience of the couch. When shopping, consumers should take a look at this feature before buying as some displays are more user friendly than others and have clearly marked adjustments and directions. Consumers should also consider buying a universal remote which is convenient as it controls all the components.
---
Buying Home Theater Systems on eBay
To find home theater systems and components with the best features, navigate to eBay's website. For a general search, browse through the categories. For a more targeted approach, the Search box is available from any eBay page. You can use the refinement filters to help narrow the selections. For instance, when searching for a receiver, you can filter by the number of receiver channels or brand. When putting together a system, look for sellers that bundle components together, which makes it more convenient for you and often less costly.
A way to select a seller is to look at the seller's
feedback
, which is a score and comments from previous customers. Look for local sellers so you can possibly see the items in person and take immediate delivery. Many sellers offer free shipping or work with you on shipping arrangements.
Conclusion
Experiencing an immersive movie experience can be achieved at home with a home theater system. This audiovisual setup allows the user to view a movie with thundering sound effects and whispered dialogues just like at the theater. Home theater novices are wise to investigate complete systems as it makes setup and operation easier, but many audiophiles piece components together for better sound and flexibility.
When browsing, shoppers should consider the receiver channels and power output. The speakers' power should be equal to or more powerful than the receiver, and the preamplifier is the best option. Other features for consumers to consider include inputs and outputs, wireless technology, the GUI, and the player. Movies look best on widescreen HDTVs. Whatever they need, shoppers can find systems and components at brick and mortar stores or at online sites like eBay.