With all the different types of baby gear that are currently available, new parents may feel a little overwhelmed about what they absolutely need versus what is simply a luxury item. One must-have item for every new baby's nursery is a baby monitor. This wonderful device allows parents to listen for their baby's cries or watch their baby's movements and track sleep patterns. Monitors are especially useful in large or multi-story homes when parents are in another part of the house and they cannot hear the cries from the baby's bedroom. In the early part of a baby's life when frequent feedings are crucial, monitors notify the caregivers of the baby's need for breastfeeding or a bottle.
Parents who are expecting a new baby need to be aware of all the available options and features for monitors. Understanding the variety of baby monitoring devices currently on the market can help buyers make an informed decision about which one to purchase. As parents research the top 10 baby monitoring devices of 2013, they should keep their family's specific needs in mind.
| | |
| --- | --- |
| 1 | Angelcare AC401 Baby Movement and Sound Monitor |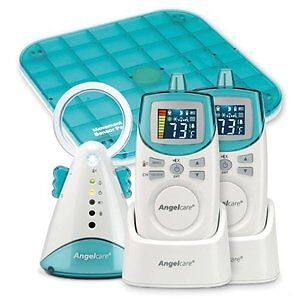 The brand-new Angelcare AC401 allows parents to monitor their babies through motion as well as sound. A sensor pad that accompanies the monitor goes under the baby's crib mattress. It picks up tiny movements, alerting parents if the baby has not moved at all for 20 seconds. The parent unit features sound level indicators, a sensitivity adjustment dial for the sensor pad, and eight potential channels to allow for the clearest signal. Sound quality is considered excellent.
The Angelcare AC401 provides one-way communication, and it has many additional helpful features. The child unit includes a thermometer to check the temperature of the baby's room, and the monitor can function as a nightlight if necessary. It also switches to battery power instantly in the case of a power failure.
---
| | |
| --- | --- |
| 2 | Levana Jena Baby Monitor |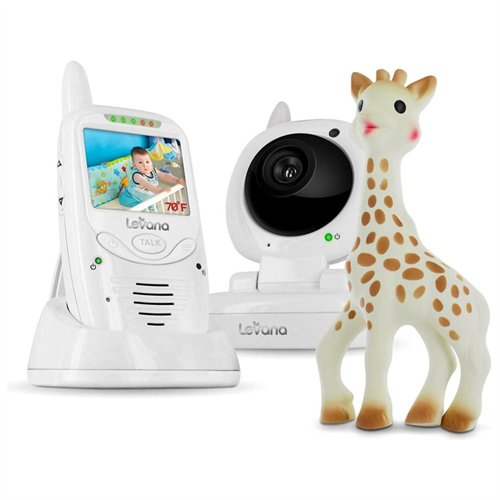 The Levana Jena Digital Baby Monitor is new for 2013 and features night vision up to 15 feet. Parents can speak to the baby using the clear talkback function, and a temperature sensor supplies information about the climate in the baby's room. True to its name, which means "endurance," the monitor offers about 8 hours of battery life with the display on and all features in operation. If parents choose the energy efficient mode, the unit turns off the display when all is quiet in the baby's room. If a sound occurs, the monitor instantly comes back on. This saves power and lengthens the unit's battery life. The range of this monitor is about 550 feet, depending on the layout of the home and the walls.
---
| | |
| --- | --- |
| 3 | Pneo Snuza Hero Baby Monitor |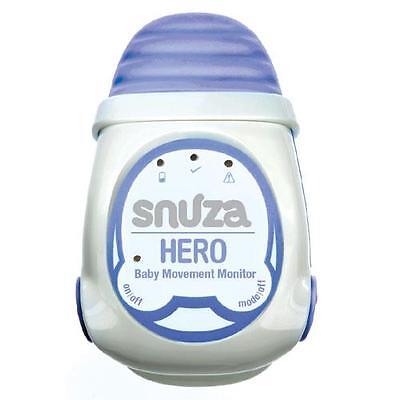 Several manufacturers anticipate that parents want to invest in movement monitors for 2013. The Pneo Snuza Hero Baby Monitor is a highly portable, motion-sensing monitor with several unusual features. First, instead of using sensor pads, the tiny motion-sensing device clips onto the waistband of the baby's diaper. This proximity allows the device to sense movement within the baby's body as well as the regular small movements that occur during sleep. If the baby stops moving, the device vibrates gently to stimulate the child to shift, thereby avoiding false alarms. In the further absence of movement, the Pneo Snuza Hero sets off an alarm. While the device cannot prevent infant death, it can quickly alert caregivers to a potential problem so that they can intervene. In some cases, the alarm may be life-saving.
---
| | |
| --- | --- |
| 4 | HiSense BabySense V Infant Movement Monitor |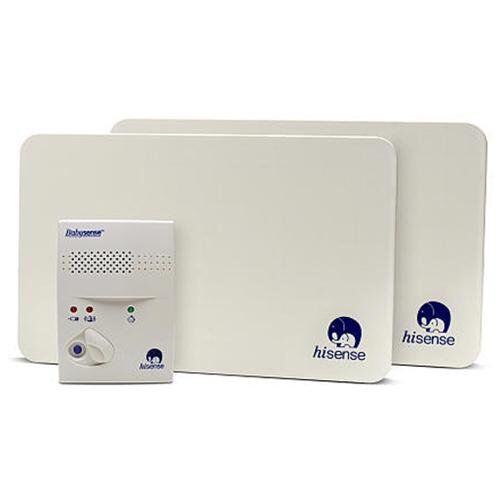 Similar to the Angelcare AC401, the HiSense BabySense V Infant Movement Monitor includes sensor pads that detect the baby's slightest movements. With normal movement, the monitor displays a green light on the parent unit. However, if the baby stops moving for too long, an alarm alerts parents so that they can check on the infant. The 2013 version of this monitor is even more advanced in that it detects faint movements and identifies normal patterns. However, it only focuses on movement, without providing speakers for noises or other indicators besides the regular lights and alarms indicating motion levels.
---
| | |
| --- | --- |
| 5 | Samsung SEW-3037W Wireless Baby Monitor |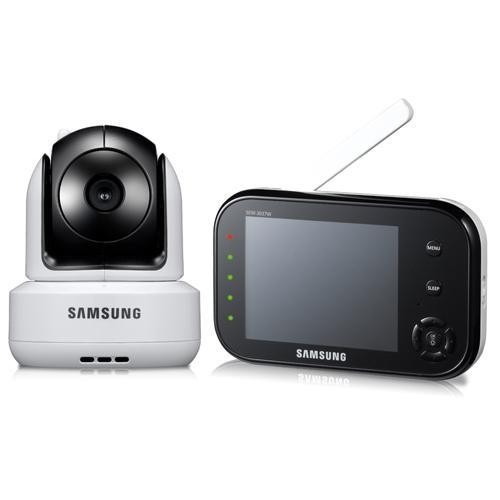 The 2013 Samsung SEW-3037W has a 3.5-inch LCD color screen so parents can view their baby's room. They can pan tilt the monitor, employ the infrared night vision feature as necessary, and zoom in for a closer look at the sleeping baby.
The range of the Samsung SEW-3037W spans 900 feet in every direction. It is a wireless device with a strong signal, so it is more costly than some other types of baby monitoring devices. If parents want to observe more than one area, the Samsung SEW-3037W works with up to four cameras. The manufacturer includes security measures to safeguard the wireless signal so that outsiders are denied access.
Parents can use the two-way audio feature to speak or sing to the baby if needed. The clarity of the sound makes it easy to distinguish noises from the baby's room. However, the unit does not check room temperature. This monitor is best when plugged into an outlet for all night use but can use battery power for when the baby is taking short naps.
---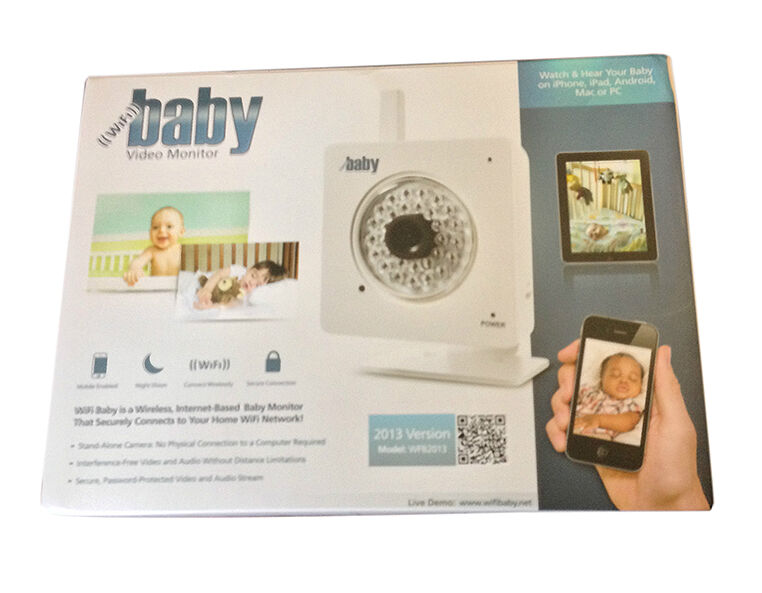 The Wi-Fi Baby 2.0 is perhaps one of the most integrated monitoring devices of 2013. This monitor lets owners view video and hear audio from the baby's room via an iPad, iPhone, PC, Mac, Android phone, or Android tablet. The video and audio streams live from a single Wi-Fi Baby unit set up in the child's bedroom.
The installation is simple. Users set the Wi-Fi Baby 2.0 device on a shelf or dresser or affix it to the ceiling by using the included mounting hardware. The unit comes with software to install on a Mac or PC. Once the Wi-Fi Baby is linked into the home's wireless network, users can install the correct application on all their mobile devices and have unlimited access to the feed from the baby's room. The applications are password protected to prevent outsiders from gaining access.
Wi-Fi Baby boasts excellent regular video and night vision. The audio is good as well, filtering white noise so that parents can clearly hear the baby's sounds. This unit is a good choice for tech-savvy parents.
---
| | |
| --- | --- |
| 7 | Samsung SEW-3036WN Baby Monitor |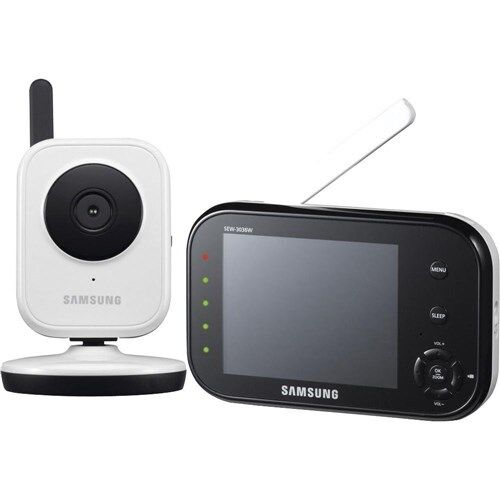 Like many of the other popular baby monitors of 2013, the Samsung SEW-3036WN Baby Monitor supplies a high-resolution LCD display, audio and video monitoring, and a secure wireless signal. The wireless range is about 800 feet. If a user needs to see the baby's room at night, they can remotely activate a special night light or use the night vision feature. Excellent quality in both sound and video makes this new model ideal for parents and caregivers. Clear, high-quality talkback and voice-activated controls are just two examples of the technological improvements over earlier models. In addition, owners can use up to four cameras with this device.
---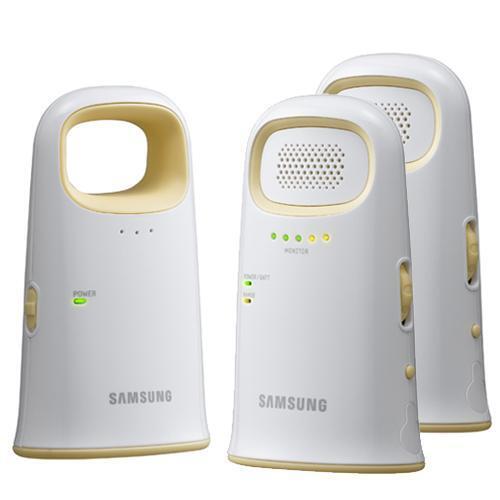 Samsung's SEW-2002W Secured Digital Wireless Baby Audio Monitor focuses on producing clear, high-quality sound and securing a wireless connection that is free of interference. The monitor's units have an attractive, streamlined design and are simple to set up. Two parent units allow adults to set up a permanent monitoring station in their bedroom while having a second one for the public rooms in the house. In addition, the device comes with a belt clip so that caregivers can move around the home and still track the audio from the infant's room. The range is 900 feet, and the battery life is about average. For the best performance, owners should plug the unit in overnight rather than rely on battery power.
---
| | |
| --- | --- |
| 9 | Motorola MBP36 Remote Wireless Video Baby Monitor |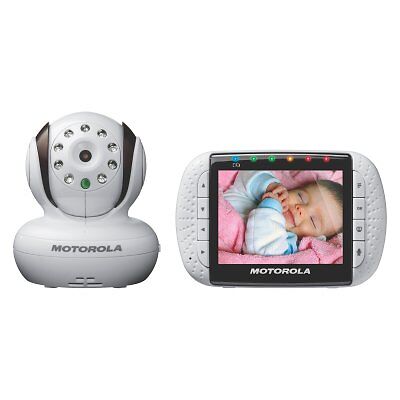 The multi-faceted Motorola MBP36 Remote Wireless Video Baby Monitor is a complex device that is loaded with features to help new parents and caregivers. The camera can pan or zoom in for a close check on the sleeping baby. The device includes strong clarity on the LCD screen and good quality sound output. As an added bonus, the unit comes with five pre-loaded lullabies to soothe the baby back to sleep. Infrared night vision and temperature readout are included. However, the volume control on the monitor is a little difficult to access and adjust quickly. The battery lasts for 8 to 10 hours and the wireless range for the audio signal goes up to 590 feet.
---
| | |
| --- | --- |
| 10 | Lorex LW2400 LIVE Sense Wireless Video Baby Monitor |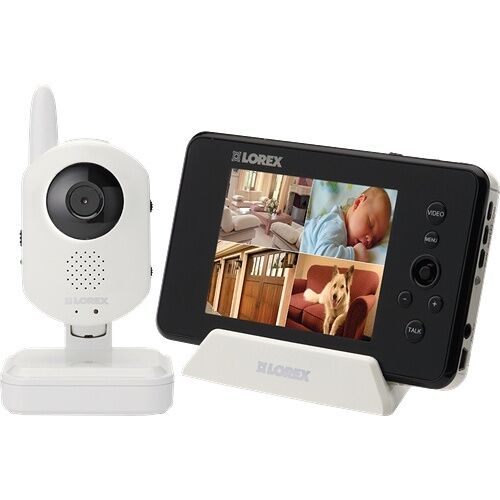 This 2013 model is completely wireless and offers some home security features along with the baby monitoring features. Owners can add up to four cameras to their network and access the video from any computer, tablet, or other device that runs Skype. Sharp, clear picture quality, an on-camera nightlight, night vision features, talkback capability, and a thermometer provide all the benefits that parents expect of a high-end baby monitor. The Lorex LW2400 LIVE Sense wireless video monitor allows for talking back to the child although the voices are not always clear. The range of this device is approximately 164 feet and the battery life lasts about 4.5 hours.
---
Comparison of the Top 10 Baby Monitoring Devices of 2013
While no one baby monitoring device is the best for every consumer, it is important to determine what is right for you and your needs. Whether it is video display, audio quality, or cost that helps make a decision, there multiple factors involved.
Rank

Product

A/V Quality

Features

Cost

1

Excellent Audio

No video

Alerts to non-movement in 20 seconds

Battery backup power

Internal thermostat to determine room temperature

$

2

Excellent Audio

Excellent Video

Night vision for up to 15 feet

Two-way communication

Internal thermostat to determine room temperature

8-hour battery life with video display on

Sound can activate video to conserve the battery

550-foot monitor range depending on the layout of the home

$-$$

3

No Audio

No Video

Highly portable

Motion-sensors clipped onto the diaper

Gentle vibrations stimulate the baby if movement stops

If movement stops altogether, an alarm alerts the parents or guardians

$$

4

No audio

No video

Sensor pads signals a green light if movement is good, red light if the baby stills for too long

Pads detect normal movement of baby

Alarm alerts parents to non-movement

$

5

Excellent Audio

Excellent Video

3.5-inch LCD color screen

Wireless device with a 900-foot range

Two-way communication

Can pair multiple devices together

$$$$

6

Excellent Video

Good Audio

Can view or hear the baby via various mobile and computer devices.

Audio and video stream live from a single Wi-Fi unit

Can be mounted to a wall or shelf

Quick software installation to sync to the owner's home network with password protection

$

7

Excellent Video

Excellent Audio

High-resolution LCD display

Secure wireless signal for 800 feet

Remote activated night-vision

High-quality talkback

Voice-activated controls

Pair up to four camera with the monitor

$$$

8

Samsung SEW-2002W Secured Digital Wireless Baby Audio Monitor

Excellent Audio

No video

Wireless interference-free connection for 900 feet

Dual units for two zones

Average battery life

Performs best when plugged into an outlet

$

9

Good sound

Good video

Camera pans and tilts

Pre-loaded with five lullabies

Infrared night vision

Internal thermostat to determine room temperature

Wireless signal for 590 feet

8-hour battery life

$$$$

10

Excellent Video

Excellent Audio

Wireless for over 164 feet

Can pair multiple devices together

Can access feed via any Skype-enabled device

Night vision capabilities

Two-way communication

4.5-hour battery life

$$$
While prices may shift as new technologies replace the old, one thing remains constant: technology always changes. While some devices have software upgrades, all devices are limited by the capabilities of their hardware. With such a wide variety of features in baby monitoring devices, consumers are wise to understand what kind of monitoring they want rather than buy a device with a lot of functions that are not necessary for their particular household.
Buying Baby Monitoring Devices on eBay
On eBay, you are likely to find excellent prices on the top 10 baby monitoring devices of 2013. Begin on eBay's home page and type in the name of the product you want to find, such as "baby monitor" or "Wi-Fi Baby 2.0." Within seconds, eBay's powerful search engine should populate pages full of helpful search results. If the results are too numerous for you to sift through in one shopping session, apply some of eBay's convenient search filters to narrow your results. Search filters allow you to select the condition, price range, seller, item location, and other options that you prefer.
If you want to keep track of listings for baby monitors on eBay, save your search so that eBay can notify you whenever new listings are posted. You can also check for more product options in eBay Stores, a separate area of eBay's website where sellers can display multiple products in online shops.
Choosing an eBay Seller
As you shop, watch for the "Top-rated Plus seller" seal, found on some listing pages. This seal indicates that the item's seller is one of eBay's most reliable merchants and has high feedback scores from other eBay buyers. Top-rated Plus sellers offer incentives such as fast shipping. Regular eBay sellers may offer special deals as well, including bundles, package deals, return policies, or free shipping. To check on a product detail or policy, click "Ask a Question" on the listing page or click "Contact Member" on the seller's profile page.
Conclusion
Sudden Infant Death Syndrome, or SIDS, is a major concern for many new parents. While baby monitoring devices do not directly prevent SIDS, they can help parents monitor their baby's sleep position and comfort level. Strange noises or cries from the monitor can notify parents that their baby is in distress or simply needing some care such as a diaper change or feeding. Visual images from a video monitor can alert parents that the baby has moved into an unsafe sleeping position.
Expectant parents should spend some time researching all the features of the latest baby monitoring devices of 2013. They should think about the layout of their home, the location of the baby's bedroom in relation to the rest of the home, and the level of quality they want for the sound and audio. Price, size, range, ease of use, and other considerations may further narrow buyers' options. With careful planning and research, parents should be able to identify which one of the top baby monitors are a good fit for them.