TIPS FOR STARTING A HOME-BASED WORD PROCESSING BUSINESS...before Registering a business name and opening a business checking account.
Have a dependable, working COMPUTER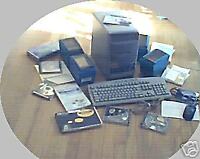 You will definitely need MS WORD software -- it is a universal software which can be used in email-attachments, with generally no problems. Most people can open Word documents from their computer.
Have a GREAT PRINTER
or you can send documents [via email attachment in MS WORD] to a local Copy and Print Center, where you can pick it up later -- be sure to have included this extra (printing and travel) cost in your pricing to customers.
Have a MEETING PLACE
Determine if you will meet customers at your home-office or at a local public place [coffee shop, library, etc.].
Determine PRICE FOR YOUR TYPING
Call around and see what the going rate is in your area. Use an hourly rate or a per-page rate. My experience reveals that customers like to have a general idea of the cost of the typing project, so I suggest having a per-page rate - that way, when the document is completed, the customer can easily "calculate" the cost.
Know that there is more to Word Processing than TYPING.
SPEED and ACCURACY is very important, along with knowledge of PROPER ENGLISH GRAMMAR and SPELLING. It's not professional to type what you see - if the spelling and english grammar is incorrect. My experience with customers is that they want the job completed correctly ASAP! I have received many RUSH JOBS! for which an extra fee is charged.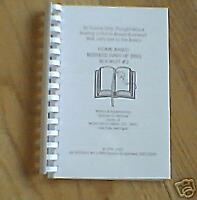 Attain a CUSTOMER BASE.
How will you get your customers?
~~~~~~~~~~~~~~~~~~~~~~~~~~~~~~~~~~
Here are a few great HOME-BUSINESS OFFICE start-up ITEMS for the new home-business office: