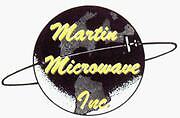 Before you spend hard earned money buying a replacement plate for your microwave, here's a few tips....
1. All microwave trays are definitely NOT alike. They may look similar and almost have the same measurements, but you can't just match up a replacement by sight. Most microwave trays are model specific - meaning that specific models use specific trays. For example - a tray made for a GE model will probably not fit in a Panasonic model even though they look similar. The tray from your Mom's 20 year old Sharp most likely is not going to fit the brand new Sears model you just bought.
2. To determine the correct tray you need, you have to start with the brand and model number of the microwave itself. You can usually find the model number on the same label that has the serial number and manufacturing date. This label, or tag, is usually found inside the microwave on the left hand wall or on the back of the unit. It can sometimes be located around the inside of the door frame, or on the side of the control panel frame.
Once you have the model number, you can check with the manufacturer, or an online retailer (like us :) to obtain the part number. Most sites, including ours, have trays categorized by model numbers which match up to the correct part numbers.
3.
Once you find the part # you need, shop around before you buy.
You'll find a wide range of prices. The manufacturers and big name companies usually have the highest prices - some of which are outrageous! So far, the most expensive we've seen is $167.00!!
Yep, $167.00 for a glass tray! (We sell the same one for $39 :). Even with reasonable prices, it sometimes is more economical to purchase a new microwave rather than replacing the tray.
If you've got a 10 year old microwave and it's going to cost you $60 to replace the tray, you might want to take a look at buying that new microwave for $39!
The bottom line is to
ASK QUESTIONS BEFORE BUYING OR
BIDDING!!
Don't buy a tray just because it looks like it might fit. Ask the seller if they can confirm that the tray you're buying will fit your model. If they don't know or can't confirm, ask if the seller has a return or refund policy - you might need it.
Hope this helps - you're welcome to drop us an email if you have any questions.
Thanks!
Tim Martin (eBay id - tway)
Martin Microwave Inc.