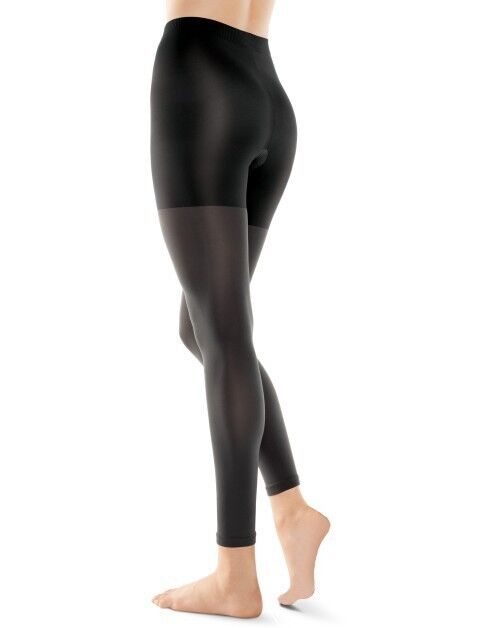 Both women and men alike utilize shapewear to smooth the appearance of their bodies underneath clothing. While girdles and other ill-fitted, uncomfortable, and constricting garments used to be the only option for those seeking supportive underpinnings, shapewear designers use newly developed materials that provide wearers with much more comfortable options. The most well-known manufacturer of modern shapewear is Spanx. When potential purchasers of Spanx look for the best item to meet their needs, they usually take the time to identify their correct size, as well as identify the right type of shapewear garment to fit both their outfit and the occasion.
Five Tips for Buying Spanx
Before informed buyers purchase Spanx products, they generally follow some preparatory steps so that they make a shapewear purchase that fits their needs.
1. Choose the Correct Size of Spanx
Oftentimes, the temptation to purchase the smallest, tightest shapewear exists for those looking to slim down their appearance. Proper fit, however, is essential to the success of Spanx. In order to determine the correct size needed for each wearer, buyers can read the size chart found online, as well as on the back of the packaging of Spanx. Purchasers need to know both their height and their weight, while finding where these intersect on the chart. For those height and weight combinations that fall between sizes, Spanx recommends buyers size up instead of choosing a smaller size. For male buyers, Spanx sizes rely on either chest or waist measurements, while pre-pregnancy sizes determine maternity Spanx sizing.
2. Choose the Best Slimming Level
When purchasers search for Spanx, the level of control must also be a consideration. To that end, three main levels of compression exist:Medium Slimming,Super Slimming, and Super Duper Slimming.
| Level of Compression | Explanation |
| --- | --- |
| | Smooths the figure with a close, comfortable fit |
| | Shapes the wearer's body and flattens the stomach |
| | Zoned compression in targeted trouble areas |
Buyers can determine the necessary level of compression to meet their comfort level, as well as determine the amount of control they seek from Spanx.
3. Choose the Best Type of Spanx
Spanx buyers should choose the best type of Spanx based on the type of clothing they plan to wear, as well as on the trouble area that concerns them. Those seeking a smoothing silhouette under trousers might choose High-Fallutin' Footless shapers when wearing sandals or Tight-end Tights , which provide added control with boots or other closed-toe shoes. Skinny Britches Open Bust Mid-Thigh Body shapers cover the entire stomach and waist area, as well as the thighs for a large area of control. They also work well worn under sleeveless dresses or under other types of clothing. If control is only sought for the stomach area,Power Panties and the Undie-tectable Panty support the midsection without the need for coverage in other areas.
4. Choose the Right Color of Spanx
Depending on the color of the garments worn by a user, Spanx wearers should be sure to choose the proper color to avoid detection through their clothing. Spanx products come in 12 different colors, includingbasic nude,white, black, and other hues. When selecting from the available colors, purchasers should consider the clothing that they plan to wear with the Spanx. To maximize the potential use of each Spanx item purchased, buyers should also aim to choose the most neutral hue whenever possible.
5. Consider Spanx Apparel
Although the company originally focused on just shapewear, Spanx no longer makes just undergarments. Due to the great success of Spanx shapewear, the company expanded its product line to include supportive apparel. Consumers can also purchasetops,skirts,pants, and leggings that offer similar support and shaping as Spanx undergarments do, with the exception being that they are worn alone. The company started with a well-fitting pant designed for ease of wear as well as for a slimming effect, and it later expanded the line to include other great-fitting pieces. Spanx apparel accomplishes the goal of serving as shapewear, without the need to wear a separate garment.
How to Buy Spanx on eBay
To buy Spanx oneBay, you can use the general search bar found on most eBay pages and enter " Spanx" as your search term. When your search results appear, you can limit them by choosing from the suggested related search terms, by clicking on a provided category, or by adding additional keywords to the search bar such as size or color. To learn more about a seller, you can click on their name to view their eBay seller feedback page, where you can read comments left by previous buyers or securely contact the seller with any questions about the listing. Purchasing Spanx on eBay is a great way to search a wide variety of listings to find a great deal on a worthwhile product.