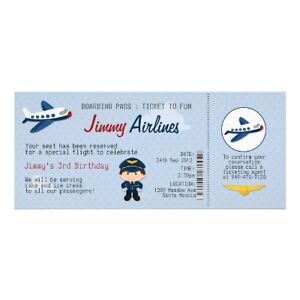 Tickets to the biggest sporting events, newest theater performances, and hottest concerts are hard to obtain. Avoid long lines, crowds of people, and wasted time by shopping online for tickets to events, big or small. Purchasing tickets online gives buyers the convenience of completing purchases from home and hunting down hard-to-find or sold out tickets. Learn the benefits of buying tickets online, where to find Internet sellers that offer tickets, and how to purchase them safely and securely.
Online Ticket Options
Buyers can find tickets to almost any live event by browsing the Internet. Tickets for virtually any event, venue, or performance can be found online. Use the chart below to become familiar with just some of the types of tickets sold online every day.
| | |
| --- | --- |
| Concert Tickets | See top artists like Lady Gaga, Tim McGraw, Taylor Swift, Red Hot Chili Peppers, and much more. |
| Professional Sports Tickets | Get sought-after tickets to favorite teams in the NBA, NFL, MLB, NHL, PGA. |
| College Sports | See all the college action with tickets for NCAA football, basketball, baseball, soccer, hockey, and more. |
| Theater Tickets | Get premium seats to see hit Broadway shows, like Wicked, The Lion King, Spiderman, Mary Poppins and more. |
| Hard-To-Get Tickets | Shop online to get tickets to events that are hard to acquire, such as the Super Bowl, World Series, Stanley Cup, and Daytona 500. |
| International Events | Get out of the country and see world spectacles like Wimbledon, the World Cup, and UEFA matches. |
| Music Festivals | Get passes to some of the biggest music festivals in the country like Coachella, The Warped Tour, Joshua Tree, and Bonnaroo. |
Benefits of Buying Tickets Online
The days of waiting in long lines at the box office are long gone. There are many benefits to buying tickets online. For many, buying tickets online is the easiest, most efficient, and convenient way to shop for performance tickets.
Save Time
People used to wait in lines for hours or even days to get tickets to their favorite concert or sporting event. Now, all it takes is to have first priority is to log onto an online seller's website right when tickets are released. Other sites, such as eBay, allow people to find tickets to events that are sold out. Instead of the sometimes illegal, and time-consuming act of looking for ticket scalpers, buyers can easily and legally obtain tickets to sold-out events. Tickets purchased online can even be delivered overnight to buyers, so it is possible to purchase tickets the day before an event and have the physical tickets in hand in time for the show.
Save Money
Buying online can be one way to save money when purchasing tickets. Often, private party sellers are simply trying to unload tickets to events they cannot personally attend. Therefore, for certain events, there is no need to shop weeks ahead. Look for postings for events that are about to happen. When it comes to last-minute deals, sellers are desperate to make a sale and may accept offers that are even lower than face value.
Get Tickets to Sold Out Shows
Before the Internet, when a concert was sold out, tickets were almost impossible to get. Today a sold out concert just means buyers have to find other means to buy tickets from those who are lucky enough to have them. Lots of people buy tickets to popular events with the intention of resale. Shop online for tickets even if they have sold out. Tickets to these events are often more expensive, but for die-hard fans, the money is worth the experience.
Ticket Shopping Tips
Before buyers shop for tickets, they should learn about the event venue as well the ticket pricing structure to ensure a satisfactory deal and an enjoyable experience. It is also a good idea to consider ticket shipping and payment options before committing to buy.
Get a Sense for Ticket Pricing
Everyone wants to get a good deal on tickets. There are a few good ways to get a sense of the current market value of tickets.
Look at completed listings on websites such as eBay to see how much tickets for a similar show or event sold for.
Visit the main website for the event. Look at ticket prices listed even if the event sold out. This will give buyers an idea of what the original price was for any given event.
Research what tickets are in high demand. For example, if a band is only playing one night in a city, those tickets will be more expensive than cities where the band has three shows. Playoff games and major rivalries will almost always be more expensive than regular season or exhibition games.
Explore Event Venue Seating Options
Those with a big budget are going to want good seats. Most sellers include a venue name and venue map in ticket listings. The venue map allows buyers to see seating section locations within a venue. If there is no venue map listed, search online for seating maps at that specific venue. All major venues have seating maps available. Look at the tickets and figure out exactly where the potential seats are. Look online for reviews of seats or sections from various venues.
Look at Pictures
Sellers should provide a scan of tickets for high-demand events. It is a good idea to ask for proof of authenticity for high-priced tickets costing more than $300 per head. If the seller does not offer a picture, ask for one.
Know Ticket Shipping Terms
Look at who pays for shipping, how much it costs, the delivery method, and item location. Anyone uncomfortable with a seller's terms should not buy. Fair prices for shipping a pair of tickets are around $3 for standard USPS mail and $15 for overnight shipping via shippers like UPS or FedEx. These prices may slightly fluctuate based on the buyer's geographic distance from the seller. The farther away the two parties live, the more expensive the shipping.
Discover Ticket Payment Options
Find out if the seller accepts PayPal. This payment method securely stores credit card information and allows buyers to pay for items quickly and easily. PayPal Buyer Protection may even cover a purchase up to $2,000. Never pay using instant cash transfer services such as Western Union or MoneyGram. Use common sense when shopping. Tickets and prices that seem too good to be true should immediately trigger a red flag. If any questions come up, be sure to ask the seller.
Study Ticket Regulations and Refunds
Some states have laws against reselling tickets for events inside the state for more than face value. However, people can legally buy and sell tickets without restrictions in most states. eBay permits nationwide ticket sales and manages sales in a way that accommodates all state ticket resale laws and encourages lawful transactions.
eBay's Ticket Policies
eBay's policies are based on the location of the seller and buyer. Buyers should ensure that their transaction complies with all laws in their area. If a seller lives in a restricted state, he or she needs to adhere to that state's resale regulations, including sales over face value. If a buyer lives in a restricted state, he or she also needs to adhere to that state's regulations, even if the seller lives outside the state. Everyone should respect the laws of the states where they live and do business. To determine if tickets for an event have resale restrictions, eBay verifies the location of all ticket buyers and sellers based on registration information and credit card information. Buyers could face penalties for violating state laws regulating resale of tickets. Visit the Event Ticket Resale Policy page to get information about specific state restrictions before purchase.
Understand Face Value
Face value includes the price of the ticket and any services charges and tax charged by the original ticket provider. In a few of the restricted ticket states, sellers can charge an additional fee, usually no more than $3 per ticket, to a buyer. The seller can also charge actual postage costs, but no additional handling fees.
Watch for Pre-Sale Listings
eBay's Pre - Sale Policy states that sellers must guarantee that an item will be available for shipping within 30 days of the date of purchase. The main purpose of the Pre-Sale Policy is to help buyers maintain eligibility for eBay and PayPal buyer protection programs. Buyers should understand that any claims submitted under the eBay Standard Purchase Protection Program must be submitted within 60 days of the end of the listing. The equivalent filing limit for listings covered by PayPal Buyer Protection is 45 days from the date of payment. In order to maintain protection options, review the seller's delivery terms before bidding or buying to determine when and how tickets will be delivered. Ask the seller questions as needed to clarify any information about the tickets or delivery time frame.
Know Ticket Refund Options
All tickets should have the same return and refund policies as other items. However, the buyer and seller need to determine and agree on exact terms before a buyer bids or opts to buy tickets using the Buy It Now option. An item listing should include a clear refund policy in case an event gets canceled. Many sellers offer refunds for tickets returned within 15 days of announced event cancellation; sellers usually qualify to receive a refund for canceled events from the original ticket vendor. If an item listing does not have a refund policy, email the seller questions before bidding or buying.
Find Tickets on eBay
Once buyers know what type of tickets they want, go to the Tickets portal and start searching. eBay provides buyers multiple tools to efficiently search for tickets they want. Use the following tips and tools to have a quick and successful shopping experience.
Event Finder
Use the drop-down menus on the Event Finder (found on the left side of the Tickets portal) to quickly narrow item listings by category, location, and date. Under the three drop down options, there is space to type in an artist, team, or venue to specify the search. For example, to search for San Francisco Giants tickets that upcoming weekend, select sports, San Francisco Bay Area, and this weekend from the menus, and type "Giants" (without quotation marks) into the search bar.
Keyword Search
Search eBay listing titles for specific words. For example, a buyer desiring Lady Gaga tickets can type "Lady Gaga tickets" (without quotation marks) into the Search box. Under the advanced search page choose, "search title and description" to expand search results. Visit eBay's Search Tips page for more strategies for searching with keywords. For those having trouble finding exactly what they want, try shopping eBay Stores, tell the eBay community what is wanted by creating a post on Want It Now, or save a search on My eBay, and eBay will send an email alert when a match becomes available.
Search Filters
Use the filters that appear on the left sidebar of listings pages to narrow search results by the following criteria:
Payment:
Sort search results by payment. For those most comfortable with PayPal, limit search results to sellers who accept PayPal.
Price
: eBay allows buyers to set a price range when searching for tickets. Select a range of $0-$100 to see what tickets are available in that range.
Location:
Select sellers at a nearby location to avoid costly shipping fees.
Number of Tickets:
For those going in a group or on a date, select how many tickets are needed to get results for the right number.
Venue City:
Limit search results for a specific venue. This eliminates all stops on a tour that are not near the buyer.
Buy Tickets With Confidence
Before making a purchase, buyers should know exactly what they are buying, research the seller, and understand how eBay and PayPal protect buyers.
Know the Purchase
Carefully read the entire posting. Tickets vary in price and can be very expensive. Use the "Ask a Question" link at the bottom of the posting to clarify terms with the seller. Always make sure to complete the transaction on eBay (with a bid, Buy It Now, or Best Offer). Transactions conducted outside of eBay are not covered by eBay protection programs. Never pay for an eBay item using instant cash wire transfer services through Western Union or MoneyGram. These payment methods are unsafe when paying someone unknown.
Know the Seller
Researching sellers enables buyers to feel positive and secure about every transaction. Make sure to ask the following questions before buying.
What is the seller's feedback rating?
How many transactions have they completed?
What percentage of positive responses do they have?
What do buyers say in their feedback?
Did the seller receive praise?
Most top eBay sellers operate like retail stores and have return policies. Do they offer a money-back guarantee? What are the terms and conditions?
Buyer Protection
In the unlikely event that tickets are not received or they are not as described, eBay will help resolve the issue. Let eBay know what is wrong with the tickets or if the tickets have not arrived. eBay will contact the seller. If for any reason the issue cannot be resolved, eBay Buyer Protection will cover the purchase price plus original shipping.
Conclusion
The Internet has revolutionized the way event tickets are bought and sold. Instead of standing in line, enthusiasts can purchase tickets online for their favorite performances. Online sellers like eBay offer convenience, but they also allow buyers to obtain last-minute deals and hunt down hard-to-find or sold-out tickets. It is important to know how to select a reputable seller in order to purchase tickets in a safe and legal manner. With the right know-how, buyers can search the Internet for tickets to see their favorite musicians, performers, and sports teams.