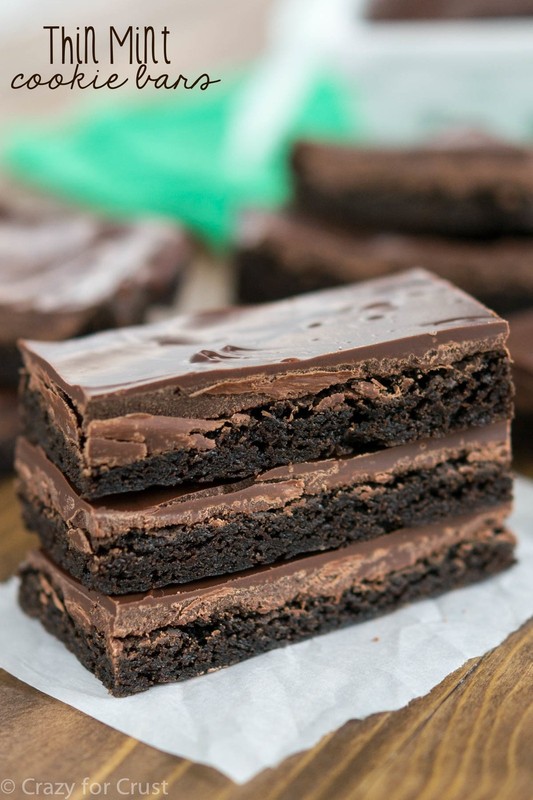 Are you ready for
Girl Scout Cookies
? I totally am, but I haven't gotten even one Girl Scout at my door!! Our supply doesn't get in until the end of February so it'll be weeks before the girls show up at the local grocery stores.
I WANT MY GIRL SCOUT COOKIES RIGHT NOW!!
If you feel the way I do, then you're in luck: you can make your own Thin Mints by following this recipe. And guess what? They taste better!!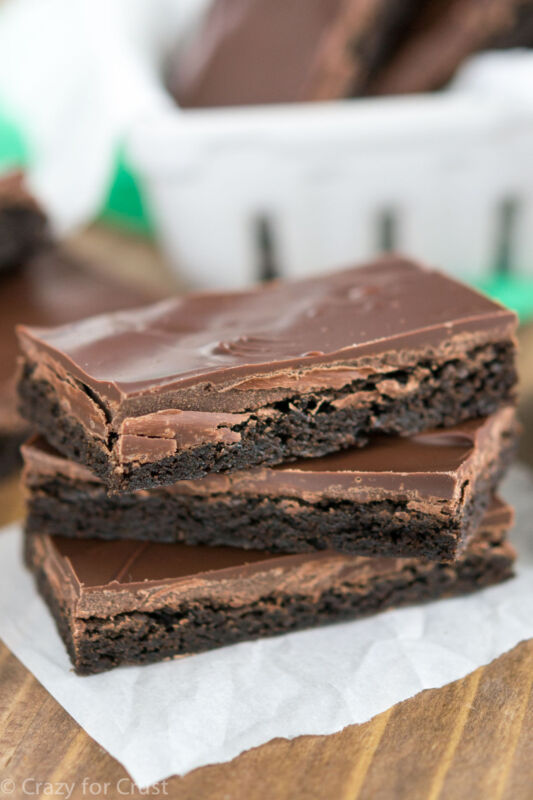 I decided to make these bars because I was craving some Thin Mint Cookies but wanted something a little....better. As much as I love those cookies, I love homemade more. Plus, I like bar cookies. And I like them soft. AND I want the option to make them with whatever ingredients I want.

These bars fit all those requirements!!

This recipe is an EASY cookie recipe that starts with my favorite chocolate cookie base. And since it's a bar cookie, there is no chill time, no scooping - just an easy cookie dough that gets pressed into a pan.

Once it's baked, you simply pour on some minty milk chocolate, let it set, and then go to town with your fork. Or, fine, cut them up. Whatever! :)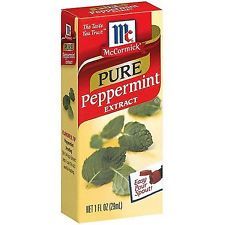 The main thing that makes that super delicious minty flavor is the
PEPPERMINT EXTRACT
! Don't use regular mint!! Stick with peppermint unless you want it to taste like toothpaste.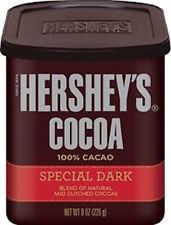 Thin Mint Cookie Bar Recipe
1/3 cup unsweetened cocoa powder (I used Hershey's Special Dark)
1/2 teaspoon baking soda
1/4 teaspoon salt
1 1/4 cups all-purpose flour
1/2 cup butter, softened
2/3 cup brown sugar
1/4 cup granulated sugar
2 teaspoons vanilla, divided
1 large egg
1 bag chocolate chips (milk or semi-sweet)
2 teaspoons Crisco or vegetable oil
1/2 to 1 teaspoon peppermint extract
Preheat oven to 350°F. Line a 9x13" pan with foil (for easy removal) and spray with cooking spray.
In a medium bowl, whisk together cocoa powder, baking soda, salt, and flour. Set aside.
In the bowl of an electric mixer fitted with the paddle attachment, cream butter and both sugars. Mix in egg and 1 teaspoon vanilla and mix until smooth. Add dry ingredients and mix until combined.
Spread cookie dough in prepared pan. Bake for about 17-19 minutes until it's no longer shiny. Cool completely before continuing.
Place chocolate chips and Crisco or oil in a medium sized bowl. Heat on high heat in the microwave for 30 second increments, stirring between each, until melted and smooth (about 1 1/2-2 minutes). Stir in peppermint extract. (Note on peppermint extract: a little goes a long way and some people want more or less depending on preference. I used 1 teaspoon. I suggest you use 1/2 tsp then give the chocolate a little taste before adding more unless you love mint like I do.)
Let harden for several hours. You can chill the bars to make the chocolate harden faster, but be sure to let them come to room temperature before cutting so that the chocolate doesn't splinter when you cut them.
Store in an airtight container for up to 5 days or freeze for up to 1 month.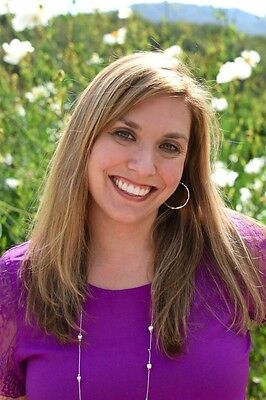 About Dorothy
Dorothy Kern is the dessert blogger behind the popular blog Crazy for Crust (dot) com. She's a huge dessert lover and her desserts are sometimes crazy, often with a crust, and always served with a slice of her life. Find her on social @crazyforcrust.