Thinking of heading off for a day at the Spa? There are many different kinds of therapeutic massages to choose from. Want to know what each massage treatment is? Then this guide is for you.

TYPES OF MASSAGE
Massage therapy is a hands-on manipulation of the soft tissue and joints of the body. The soft tissues include muscle, skin, tendons and associated fascia, ligaments and joint capsules.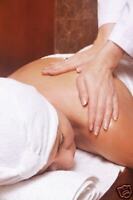 Swedish Massage
It is the use of firm but gentle pressue to improve circulation, ease muscle aches and tension, and improve flexibility. These five techniques are used: (a) long, gliding strokes (b) kneading of individual muscles (c) friction (d) hacking or tapping (e) vibration. This is a great choice for first timers. Costs average between $75-$100. Length is 50-60 minutes long.
Deep Tissue Massage

It is a type of massage aimed at the deeper tissue structures of the muscle and fascia, also called connective tissue. Deep tissue massages should not hurt, however it will be a bit more uncomfortable than other types.
Sports Massage

A form of Swedish Massage that stimulates circulation of blood and lymph fluids. Techniques include trigger point therapy to break down knots in the muscles and increase range of motion. A trigger point is a spot that is painful. A great choice for people with chronic pain, injuries or restricted range of motion. This type will be uncomfortable, as the target areas are areas that elicit painful response. There are four types: (a) Pre-Event (b) Post-Event (c) Restorative (d) Rehabilitative
(a) Pre-Event: Done 15 - 45 minutes before the event
(b) Post-Event: Given within 1-2 hours of the event
(c) Restorative: Given during training
(d) Rehabilitative: Alleviating pain due to injury
Hot Stone Massage
A massage that uses smooth, heated stones. (Usually basalt, a black volcanic rock). Steps: (a) The therapist uses traditional Swedish massage strokes while holding a heated stone (b) The therapist also leaves heated stones along the spine, or in the palms of your hand, or between your toes (c) Cold stones are used in areas with inflammation or muscle injury. Costs average $125 or higher.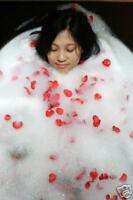 Aromatherapy Massage

The use of essential oils from plants to heal, alleviate pain and regulate mood. Up to 5 Essential oils are mixed with a carrier oil (sweet almond, apricot kernel, or grapeseed oil) based on your needs. Relaxation may use lavender and Sore muscles may use peppermint.
Watsu Massage

Massage that takes place in warm, waist-deep water. Techniques: (a) You are placed in a special Watsu pool heated to the exact same temperature as your body (b) Floats are placed around your ankles (c) The therapist cradles your body and then twirls you around in the water, first one way then another. This process takes your body through a series of passive stretches and twists.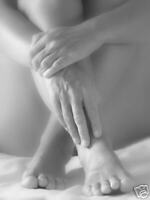 Reflexology

It is a treatment where the therapist works primarily on your feet. The body is considered to be divided into ten zones running longitudinally from head to toe. The basic idea behind reflexology is that working on specific points can bring about a therapeutic effect in other parts of the body.
Shiatsu Massage
Pressure is applied with the thumbs and palms to those areas of the body used in acupuncture. Techniques: (a) The therapists body weight is used to apply pressure on special points on the body.
Thai Massage

It uses passive stretching and gentle pressure along the body's energy lines to increase flexibility, relieve muscle and joint tension and balance the body's energy systems. Technique: (a) Wear loose fitting clothes (b) Takes place on a futon mat (c) Lay on your back to start (d) The therapist begins with your legs by using gentle compression and stretching techniques to open up your body (e) The therapist will push your body into various positions. This technique is not recommended for first timers.

Ayurvedic Massage
Gentle circular motion on a Marmas or Indian pressure points releases toxins and eliminates them from the body.
BENEFITS OF MASSAGE

Alleviates discomfort during pregnancy
Reduces heart rate
Fosters faster healing of strained muscles and sprained ligaments
Reduces pain and swelling
Reduces formation of excessive scar tissue
Lowers blood pressure
Reduces muscle spasms
Increases blood circulation and lymph flow
Promotes deeper and easier breathing
Relaxes muscles
Helps relieve tension-related headaches and effects of eye-strain
Improves range of motion
Enhances the health and nourishment of skin
Increases endorphins (enhancing medical treatment)
Improves posture
Stimulates weak, inactive muscles
Treats musculoskeletal problems
Hastens and leads to a more complete recovery from exercise or injury