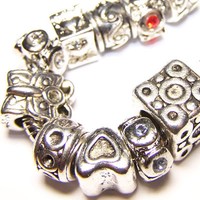 Sterling silver has a purity of 92.5 percent fine silver.
7.5 could consist of different metals. In most cases it is copper an a
little bit of zinc.
It is produced whole over the world in different qualities and styles.
Tibetan Silver
is produced in Tibet. There are no purity or alloy
restrictions known.