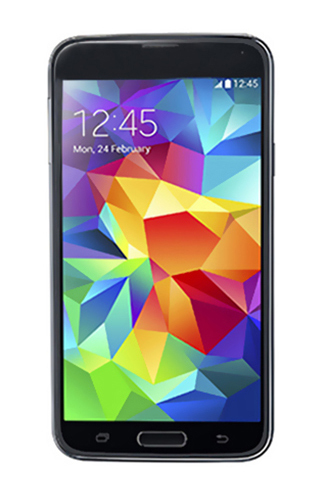 With the much-anticipated debut of the Samsung Galaxy S5, a lot of hype surrounded its users and the new, and improved, apps and abilities they would gain with this next-generation smartphone. Indeed, the larger screen, better camera, and faster download speeds of the GS5 open up a whole new world of awesome apps. Therefore, anyone considering upgrading to the GS5 needs to know the top 10 Samsung Galaxy apps. Doing so ensures that, once they have it, users can take advantage the best features of the Galaxy S5.
1. S Health 3.0
Preloaded into the Galaxy S5, S Health 3.0 is the popular Samsung-developed app designed to work with its Gear smart watches. However, Samsung Galaxy S5 users have an added bonus when using this app since the phone's built-in biometric heart rate monitor allows them to take their pulse and log it into the system for exercise and health condition monitoring.
2. Netflix
The 5.1-inch screen of the Galaxy S5 is among the largest in the smartphone market, and the new Download Booster option in the GS5 allows users to simultaneously utilize Wi-Fi and LTE services for increased download speeds. Samsung reports that Download Booster allows users to download videos up to 80 to 90 percent faster than either service alone. This really enhances the video watching experience and no one has a better selection or reputation for mobile video services than Netflix and the service's full library of 1080p HD videos.
3. Swiftkey 4.0
With the larger screen of the GS5, having access to a great keyboard is important and Swiftkey 4.0 is one of the best on the market, according to TechRadar. One of the best features of Swiftkey 4.0 is that the phone's sensors build a heat map of the user's strokes. As a result, the app senses each person's typing quirks and adapts its sensitivity to it. It also catalogues users' most common phrases, allowing longer word strings like "hey, what are you doing?" to reduce to five or so key strokes.
4. Evernote
Over 50 million people already recognize the value of Evernote as a tool for keeping notes and organizing information. Popularly used by Samsung Galaxy Note tablets, the larger screen of the GS5 makes using this app equally rewarding. One of the best features of Evernote is the ability for users share notes with others as well as a speech-to-text feature.
5. CSR Racing
With graphics usually reserved for a desktop, units like the Galaxy S5 with large, 1080p HD screens really adapt well to this racing game. In it, users race cars like the BMW M3 and Audi R8 through realistic street scenes and in different lighting. Players have the option to race friends, the computer, or other players around the world.
Samsung Galaxy S5 Photo Editing Apps
The 16 MP camera included with the Galaxy S5 is an upgrade from the earlier Galaxy S4 as well as many other smartphones on the market. Therefore, many of the top apps for the Samsung Galaxy S5 revolve around using its camera. The table below reviews three of these top photo apps to give users a taste of the GS5's abilities.
App Name

Developer

Type of App

Highlights

6. Pixlr Express

Autodesk, Inc.

Editing

More than 600 effects and overlays as well as text, stickers, and boarders for photos

7. Snapseed

Nik Solution, Inc.

Editing

Allows users to apply filters and effects

Auto-correct feature quickly enhances photos

Manually adjust effects such as brightness, saturation, and contrast

8. Camera Zoom FX

androidslide

Full Camera

Offers multiple shooting modes.

Add filters, boarders, framing,

Light manipulation
There are many other photo apps on the market that users may want to consider as well. Namely, the two most popular photo sharing apps, Instagram and Flickr, also earn an honorable mention since most people will want to use those apps alongside these others.
How to Buy the Samsung Galaxy S5 on eBay
Using eBay to buy a Samsung Galaxy S5 is a great way for users to save money and get the phone they want. In addition, eBay sellers offer a variety of additional accessories for the Galaxy line of phones such as cases and skins as well as extra batteries and SD cards. Getting started with eBay is easy; there is a general search bar listed on every page of the site for buyers to use.
Conclusion
The Samsung Galaxy S5 is a really unique and updated Android smartphone that offers its users a lot of great features and tools. Among the most popular of these upgrades are its biometrics, increased download speeds, larger screen, and enhanced camera. GS5 users who want to get the most out of their phone should therefore take note of these great tools and make sure to download the top apps that use them. By doing so, they are sure to get the most out of their investment and enjoy their phone even more.