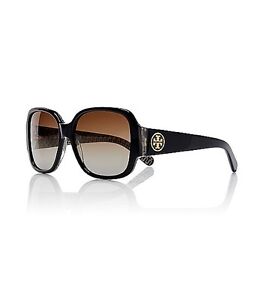 On days when the sun is blaring down, sunglasses make going out doors bearable. Just because sunglasses are made to keep the sun from burning into one's eyes, doesn't mean they shouldn't look good as well. There are many different styles and types of sunglasses out there to choose from, but it may be challenging to find a pair that fits certain face shapes in a flattering way while at the same time providing the protection needed from the sunglasses. This guide will take buyers through the history of sunglasses, guide buyers in how to choose a pair of sunglasses, and help in determining which sunglasses are best for those with a square-shaped face.

The History of Sunglasses
Sunglasses have been around for a long time. Throughout both prehistoric and historic times, the Inuit people wore sunglasses that were made from flattened walrus ivory. These glasses had narrow slits to block the harmful rays of the sun from getting into the eyes.
As time moved on, the Roman Emperor, Nero, discovered that he could watch gladiator fights with emeralds to keep the sun from his eyes. The emeralds appeared to work like a mirror, but offered no corrective powers. In the twelfth century, it was reported that judges in ancient Chinese courts used flat panes of smoky quartz to conceal their facial expressions.
By the eighteenth century, a man by the name of James Ayscough began to experiment with tinted lenses. However, these were not called sunglasses as the glasses were designed as medical interventions as he thought that blue or green tint could correct certain vision impairments. Through experiments, it was determined that yellow, amber, and brown tinted glasses helped with light sensitivity in individuals with syphilis as light sensitivity was a symptom of the disease. By the early 20th century, sunglasses like the ones we know today were worn by movie stars. Because of this long history, there are many different sizes and shapes of sunglasses available to buyers, so one way to help create a fashionable look is to buy sunglasses that complement one's face shape.

What is a Square Shaped Face?
Though it may seem as though everyone has a round head and thus a round-shaped face, this is not true. There are many different shapes a person can have in his or her face. One of these shapes is the square-shaped face. A square-shaped face consists of a strong jawline, wide cheekbones, and a broad forehead. For those with a square-shaped face, they will want to reduce the angles with soft and curvy styles of sunglasses to give the face more of a geometric look.

What to Look for in Sunglasses
It is important to know what to look for when buying a pair of sunglasses. Some people see a shiny pair of sunglasses and think they look good, but buying sunglasses just on the looks can do more harm than good. With all the advances in optical technology, design, and style, it is important that buyers know what to look for before buying a pair as buying a pair of sunglasses. Here are a few things to look for when buying a pair of sunglasses:
How Much Ultraviolet Light the Sunglasses Block
The whole point of sunglasses is that they block out the ultraviolet light from the sun. Ultraviolet radiation from the sun is a danger that many people underestimate. The UV rays are hazardous to one's eyesight. UV light can cause cataracts, macular degeneration, and various other ailments.
Statistics say that golfers and people who are out in direct sunlight for several hours of the day are 50 percent more likely to contract one of the UV ailments than people who are not outside as much. When choosing a pair of sunglasses, it is important that the amount of UV light they block is significant enough for the situation. Typically, a good pair of sunglasses will block at least 98 percent of the UV light.
Are the Lenses Polarized?
Because light doesn't travel in a straight line, it is important to look for sunglasses that are polarized. Light bounces back and forth from one reflective surface to another which causes significant glare especially when coming from glass, water, shiny grass, or white sand. Polarized lenses allow only light rays that are vertical to pass through. Therefore, when getting a pair of sunglasses, finding a pair that is polarized can reduce any glare from the sunlight.
What Color the Lens Glass Is
When choosing a pair of sunglasses, it is important to look at the color of the lenses as well. Different colors affect the visual appearance of objects differently and affect depth perception, clarity, and glare. Sunglasses with grey color do not affect contrast or color, but are the neutral color used to reduce the amount of light entering the lens. The following table will help in determining which color to get:

| Color | Effect |
| --- | --- |
| | All sunglasses with red or any shade of red enhance contrast. But, it also distorts other colors. |
| | Brown and green lenses enhance depth perception, reduce glare, and increase clarity and contrast. |
| | Orange and yellow lenses amplify both depth perception and contrast. |

The color of lenses chosen is something that should be considered carefully before buying. It is important that the person wearing the glasses feel comfortable with how he or she can see.
Observe the Frame
Finally, sunglasses are also made for style and fashion. One should consider the frame shape, the frame color, and the frame size when determining which sunglasses to get.
The Frame Shape
When determining the shape of the sunglasses, it is important that one know what his or her face shape is. Face shape greatly determines how well a pair of sunglasses will look. The frame should contrast with the shape of the face. In other words, the shape of the sunglasses should be the opposite of the person's face. In this section, one will learn the best sunglasses for a square-shaped face.
Frame Color and Skin Color
Basing the color of the frame on the person's skin color is important in how the sunglasses will look on a person. To get sunglasses that are flattering to the face, one should follow the table below when choosing a pair:

| Complexion | Frame Type |
| --- | --- |
| Pale Complexions | Those with pale complexions should choose frames that are light in color such as a rose or amber color. This will add color to the cheeks. |
| Fair Complexion | Tortoiseshell frames are best for those with fair complexions; however, it is best to avoid dark versions. Clear blue or green frames will drain color from the cheeks. |
| Dark Complexions | For those with dark complexions such as Mediterranean, golden, olive, or Asian skin with dark hair, sunglasses with gold, silver, or clear frames look sharp. It is important for people with dark complexions to avoid black frames as it makes the glasses look too heavy. |
| Dark/Black Complexions | For those with dark complexions such as black skin and amber, any metallic frame would look great. |

Picking a good frame color is just as important as getting the right size and fit.
Frame Size and Fit
When looking at the frames, it is also important to choose the right size frame. The sunglass size should be proportionate to the face size. For example, smaller sunglasses are best for those who have smaller faces as larger sunglasses are best for those with larger faces. A pair of sunglasses that fit well should rest on the nose without too much pressure in the nose pad area, and the eyes should be in the center of the lenses. The arms of the sunglasses should not be tight around the temple, and should feel comfortable around the ears.
A great pair of sunglasses will help a person in more ways than one. They will help a person to feel more comfortable, protect the eyes from various ailments from UV rays, and allow one to see more clearly on bright sunny days.

Tips for Choosing Sunglasses for Square-Shaped Faces
In order for a pair of sunglasses to be flattering on the square-shaped face, it is important to follow a few tips. For those with a broad forehead, prominent jawline, and wide cheekbones, the following tips will make choosing sunglasses easier:
Soften the strong jawline by getting round, oval, or curved frames to contrast the square-shaped face and provide balance.
Get frames that sit higher on the face to balance the jawline.
Stay away from boxy frames that exaggerate the square appearance of the face.
Try sunglasses that complement the angular face such as cat-eye sunglasses.
The following table provides some frames to try and those to avoid:


| Frames to Try | Frames to Avoid |
| --- | --- |
| Try round and oval | Avoid square and geometric shaped frames which will emphasize angles of the face |
| Try butterfly shaped sunglasses | Avoid color accents on the bottom of the frames which will accentuate the chin. |
| Try sunglasses with temples that connect at the top of the frame or those that are set in the center. | |

It is important to follow these tips when choosing sunglasses to give the face a balanced appearance.
Still not sure which sunglasses are for you? Watch our video:


Best Sunglasses for Square Shaped Faces
Here are the best frames for square-shaped faces.
Aviator Sunglasses
Aviator sunglasses are oval or teardrop shaped. Aviator sunglasses are opposite the square faces and have a thin metal frame. The design was originally created in 1936 by Bausch & Lomb for the U.S. military aviators. Gaining popularity in the 1960s with young people, aviator sunglasses, today, are made as a fashion statement in mirrored, colored, and wrap-around styles.
Tearshades
Teashades are round shaped. Teashades are completely opposite of the square face as they are completely round. Many times they are called "John Lennon glasses." Teashades were a type of psychedelic art wire-rim which were typically worn for aesthetic reasons by members of the 1960s counterculture, and by opponents of segregation such as pop icons Mick Jagger, Boy George, Roger Daltrey, Jerry Garcia, John Lennon, Liam Gallagher, and Ozzy Osbourne. Today, teashades have plastic lenses, as do many other sunglasses. They are hard to find in shops, but can be found on many online websites.
Cat Eye Glasses
Cat eye glasses are oval and shaped like cat's eyes. Cat eye sunglasses are usually a form of women's eyewear. Cat-eye sunglasses have horn-rims with flared outer edges where the arms of the sunglasses join the frame. Cat-eye sunglasses were popular in the 1950s and 1960s with the beehive hairstyle. They continued to be popular through the nineties and were worn by Marilyn Monroe, Barbara Windsor, Dinah Manoff, and many others.
When choosing the best sunglasses for a square-shaped face, it is best to choose those that are opposite of the face shape like those listed above. Because there are various styles of round and oval sunglasses, one can choose which type of sunglasses he or she likes best.

How to Buy Sunglasses on eBay
There are various convenient stores to buy sunglasses, but as mentioned above, there are some styles that can only be found at online websites like eBay. Instead of spending hours in the store looking for the perfect pair of sunglasses, you can conveniently find the perfect pair from the comfort of your own home.
In order to find the pair of sunglasses that accurately suits your needs, it is important to first know what kind of sunglasses you want to get. Then, simply type it into the search bar on any eBay page. For example, you could type in "John Lennon" sunglasses or "cat-eye sunglasses." To narrow down your search, you can use the categories options on the page, or type more specifics into the search bar such as "gold round sunglasses" Narrowing down your search will help you find a pair of sunglasses more quickly.
Once you have found a pair of sunglasses, it is important to get to know the seller by asking questions about the sunglasses. You can also check out the seller's rating and reviews; doing this will help guarantee you get the pair of sunglasses best for you. It is important to know how to shop on eBay so that you can find just the right pair for you.

Conclusion
Finding sunglasses isn't just about merely walking into a department store, grabbing a pair of sunglasses, and walking out into the sun. It takes careful consideration to determine which sunglasses to get. Because ultraviolet rays can really affect eyesight, it is important to look for sunglasses that block out a significant amount of the rays. It is also important to get polarized lenses, choose lens that are appropriate to the activity, and be sure the sunglasses fit well. Of course, for those with a square-shaped face, they will also want to find frames that contrast their face shape to give them a much more flattering look when sporting their new sunglasses.