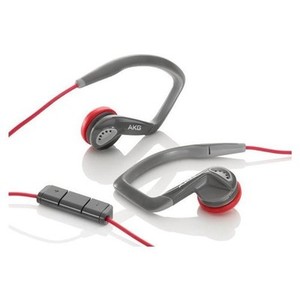 For runners, having a great pair of headphones is a very important aspect of the entire running experience. The ability to listen to music is crucial for many athletes, and different varieties of headphones have been created to please the masses. Preferences will change depending on the level and intensity of running a person practices, as well as the fit and comfort headphones bring to each individual. When choosing headphones, it is important to consider aspects such as design and type of fit, as well as one's running intensity.
Types of Headphones
When it comes to selecting the right pair of headphones, there are many options available. Each pair of headphones provides a different style and fit to give every sort of runner exactly what they need. One of the biggest issues runners face is trying to get headphones to stay put, either on or inside the ears, while in motion. The last thing runners want is to have to stop mid-run to continually adjust their headphones. Ideally, the earpieces should stay put, but not feel too tight as to hurt one's ears. Shoppers should consider how much they sweat during a run, as this might impact the material and style one prefers. Runners must also decide how important musical clarity is when choosing headphones that are right for them.

Check out this video for more info:


Clip-On Headphones
Clip - on headphones are a great option for athletes. As the name suggests, these headphones clip right over the ear making for a secure and comfortable fit. With this design, there is no need to worry about the headphones either slipping out of the ears or falling off of the head. Many brands come with adjustable clips, so that runners can get the perfect fit around their ears without having to worry about the clip size being too big or too small. Clip-on headphones lie flat against the ear and do not enter into the ear in any way, making runners able to hear outside noise in addition to their music. This is a good choice for safety reasons, as runners will be able to hear oncoming traffic or other bike or foot traffic in the area. Musical clarity may not be as high quality as with other styles of headphones that enter more directly into the ear, but this slight disadvantage is balanced out by the ability to hear external noise to help keep runners safe. Clip-on headphones are known to be lightweight, comfortable, and easy to store and transport when needed.
Wireless Headphones
Some runners may prefer a set of wireless headphones, as there will be no cords to tangle and distract a runner while exercising. Most wireless headphones function by receiving radio signals that transfer sound from the music device through the air to the headphone pieces themselves. It is important to find a pair that is able to establish a strong connection. The best wireless connections are typically available through Bluetooth, which currently dominates the market when it comes to clear and crisp wireless technology. Without a strong connection, musical clarity may be comprised in a pair of wireless headphones.
Not all wireless headphones are designed for use during exercise, making it important to seek out an appropriate pair. They should provide a snug and sturdy fit and should not fall off in the middle of a run. Due to the wireless design, these headphones can sometimes be heavier than other styles. They may include a battery back or additional technology built into the framework of each ear piece. Consumers should try to find a pair that weigh about a half pound or less, which should be comfortable enough to wear while exercising without weighing one down. Some wireless headphones may become damaged if a person tends to sweat a good deal while exercising, or wears them in the rain or snow, so consumers should make sure the design is meant to handle exposure to these types of external factors.
Earbud Headphones
Earbud headphones vary from other styles of headphones as they fit inside the ears as opposed to resting on the outside of the ear. Consumers can choose between either wired or wireless earbuds, which will either plug directly into the device outputting music or operate through wireless Bluetooth technology. Either style is a good choice for runners. Wired versions typically come with a thin cord attached to each earbud, and do not require any extra material to wrap over the head to hold them in place. Wireless sets are even less bulky, with no cords at all to get in the runner's way.
Some brands offer earbuds that can be adjusted in size once they are inserted into the ear canal to ensure a proper fit. Users need to turn a knob located on the earbud to change the size of the earpiece, which will prevent the piece from falling out of the ear while running. Other brands offer seals for the earbuds in a variety of sizes to accommodate people with different sized ear canals. The ability to choose from small, medium, or large sized earbud seals will allow runners to find a proper fit.
Additional options to consider when purchasing a pair of earbud headphones include volume control knobs and microphones. Having the ability to control the music volume from the headphones themselves can be helpful when runners need to quickly hear what is going on around them, without having to mess with the actual music device itself. Microphones are also a nice commodity to have with a pair of earbud headphones. They allow users to make and receive phone calls while on a run if desired.
Types of Earbud Headphones
When shopping for a pair of earbud headphones there are a number of different styles to choose from, including traditional earbuds and canal earbuds. Traditional earbuds simply fit into the ear, but do not actually enter any farther into the ear canal. Canal earbuds physically enter into the ear canal, canceling out any external noise that may be distracting to the user. This style is safest to wear when running inside on a track or treadmill, where the runner does not have to worry about hearing external noises such as oncoming traffic. Either style of earbud headphones provides excellent music clarity to the runner.
Behind-the-Neck Headphones
Headphones that wrap behind the neckare another good option for runners. Many runners choose to wear this style of headphones as they are typically more stable than other types. They tend to stay firmly in place while exercising, and provide quality sound clarity. Often the strap will be adjustable to fit each individual runner properly, and the headphones can usually fold up for easy storage and transport as well. Some styles of behind-the-neck earphones also offer retractable cables, which runners can make shorter or longer depending on their preference. Having the ability to shorten cables is a great tool to prevent cords from getting tangled and distracting while exercising.
How to Find the Best Headphones for Runners on eBay
Now that you understand the different styles of headphones available for runners, it is time to begin shopping. eBay offers thousands of different styles, brands, and designs of headphones that will be compatible with anyone's exercise regimen. By performing either a keyword search or browsing through eBay's categories, you should be able to find the perfect pair of headphones for you to use while running.
One option to finding headphones is to perform a keyword search. This can be done from the search box on the eBay home page, where you can enter as broad or detailed keywords as you would like in order to find what you need. If you are interested in seeing a large range of available options, simply type "headphones" into the search box and click search. All headphones being sold on eBay at that given time will appear in the search results for you. You can peruse through different brands and styles until you find what want. Choosing to be more specific in your keywords will allow you to narrow in on your search options. For example, if you type in the keywords "Westone headphones" you will only have this brand appear in your search results.
If you do not want to perform a keyword search, you have the option of browsing through eBay's categories to find a great pair of headphones. To begin, go to the eBay home page and navigate to the Electronics category. Headphones can be found under the TV, Audio, and Surveillance category.
Conclusion
There are many different styles of headphones available on the market today that will work well for runners. Many factors go into choosing a pair of headphones to wear while exercising, including preferred fit, level of sound clarity, the amount one sweats, and the ability to reduce external noise. From wireless to earbud to clip-on styles, the wealth of headphone options available means every runner should be able to find a style that feels comfortable while playing the soundtrack to any run.