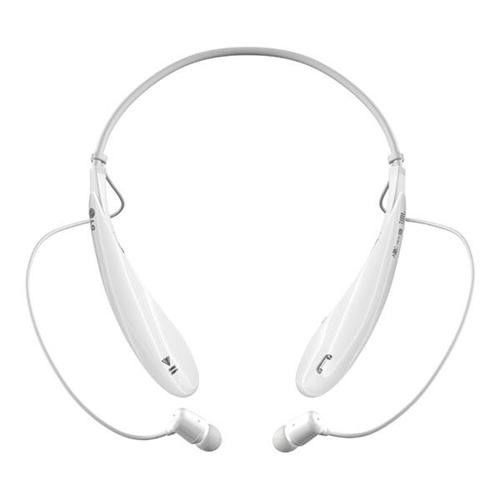 For many college students, a quality pair of headphones is an important aspect of daily life. With so many different types of headphones on the market, selecting a pair that offers style, comfort, clarity, and dependability is not always easy. Learning about some of the top options available however, can make the selection process a little less daunting. From earbuds to over-the-ear noise cancelling styles, there are an endless number of options to choose from. College students can shop at retail or electronic stores, or they can find a large, yet affordable selection right on eBay.
Monster iSport Immersion
The Monster iSport Immersion In-Ear headphones are a good choice for active students. The sweat-proof and water-resistant design only adds to their superior durability. These headphones also feature a tangle-resistant cord, a secure fit, and enhanced bass response. They also have an integrated iPhone-friendly ControlTalk inline remote with volume controls for added convenience. The headphones are available in various colors and they come with four sizes of SportClips and eartips to ensure a personalized fit.
Bose QuietComfort 15 Acoustic Noise Cancelling Headphones
Bose has produced quality audio equipment since 1964, and their QuietComfort 15 Acoustic noise cancelling headphones are no exception. These headphones offer clear and quality sounds in all different environments. Enhanced listening is not the only benefit of this Bose style as they are also comfortable with their around-the-ear fit. Battery operated with 35 hours of life per set, they also provide cordless convenience. Other features include a three-button remote and microphone to control functions on iPhones and other Apple devices.
LG Tone Ultra HBS-800
Superior bass and a long battery life are just two of the qualities that make the LG Tone Ultra HBS-800 headphones a good option for students. The Bluetooth headset has a neckband/integrated earbud design for a lightweight fit. When the earbuds are not in use, they fit in the tips of the neckband for simple storage and transport. Other attributes include a LED light to alert users pairing with the desired device is complete, different sized eartips, and various buttons for easy operation.
Plantronics BackBeat 903+
The Plantronics Backbeat 903+ headphones combine comfort, wireless connectivity, and an optimal listening experience. With OpenMic technology for hands-free use, these headphones are an excellent choice for students on the go. Other features include rugged construction and A2DP technology so users can stream music wirelessly from compatible devices. The headphones also have 14 mm speakers for an immersive sound experience.
Beats by Dr. Dre Solo HD
With a unique blend of simplicity and unmatched style, Beats by Dr. Dre Solo HD headphones give users a heightened listening experience. The headphones offer deep bass, undistorted highs, and long wearing comfort. They also contain an advanced driver systems for clarity, smaller on-ear design, and a tri-fold construction for simple portability. The headphones come in a variety of colors including black, blue, and red.
Features
Each set of headphones has something different to offer. Deciding which features are important is the first step in the narrowing down the choices.
| | |
| --- | --- |
| Headphones | Features |
| Monster iSport Immersion | Waterproof; iPhone-friendly; ControlTalk |
| Bose QuietComfort 15 | Noise reducing; cordless; three button remote |
| LG Tone Ultra HBS-800 | Long battery life; Bluetooth; neckband earbud storage |
| Plantronics BackBeat 903+ | 14mm speakers; wireless; A2DP technology |
| Beats by Dr. Dre Solo HD | Deep bass; undistorted highs; tri-fold design |
Learning about some of the top headphones can make the selection process less overwhelming. Comfort, durability, and style are just a few of the things to take into consideration when choosing the right pair.
How to Buy Headphones on eBay
Obtaining information about the best headphones for college students can help narrow down the choices. When searching for the right headphones, it is important to decide what you will use them for and which features are most important to you. While some types are better for activities, others are ideal for cancelling out noise in busy environments such as cafeterias and dorm rooms. While the selection process can seem daunting, buying on eBay can help simplify the process. You can search for specific items directly, or you can filter the headphones by brand, color, and price. When you find the pair that is right for you, it is helpful to ensure a top-rated seller is offering them so that you can enjoy a positive buying experience.