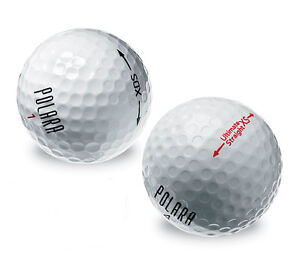 Taking up a new sport or hobby can be a challenging and, at times, overwhelming endeavor. Equipment, specialized clothing and shoes, as well as learning the rules of the game can seem like a lot of information to process at once. Within each type of equipment and specialized gear, there can also exist a wide variety of efficacy based both on skill level and on the intended goal. While the most simple or even the least expensive equipment might seem like the best option for a beginner, this is not always the case. In golf, new enthusiasts will need to obtain clubs, golf shoes, comfortable clothing, and golf balls. To non-golfers, all golf balls may seem equally capable of being used by all golfers, regardless of their skill level. However, this is not the case, because not all golf balls are created equal. This guide will help the beginning golfer find and purchase golf balls that will help them to get closer to reaching their goals on the course, whether they intend to improve past frequent visitation to the sand traps or intend to become accomplished golfers who are capable of impressing other players out on the course.
The History of Golf Balls
The first known golf game occurred in 1550 and was played with a ball constructed entirely of wood. Some sixty-eight years later, a goose feather ball that was wrapped in horse or cowhide and then soaked in water to shrink the hide and expand the feathers to make it harder was created. These remained the standard until the mid-1800s, when the first primitive form of rubber ball was made by shaping the sap of the gutta tree into a sphere. This ball was easily repaired by heating and reshaping. It did not, however, travel as far as the feather ball did. To improve the distance of the sap ball, which was known as the "Guttie," a pattern was added to the exterior in the 1880s. Within ten years, the balls were being machine-manufactured, which essentially killed the popularity of handcrafted golf balls. Within ten more years, a rubber-cored ball that was thread-wrapped in Gutta sap was being manufactured and used in official golf tournaments. By 1905, a dimple pattern was added to the golf ball to limit drag and to increase lift, and this is considered the first modern golf ball. Several other variations were attempted, including ones using cork and metal centers, before the more successful two-part golf ball was finally created. Today, the variety of options available with respect to golf balls for beginning golfers is exponentially larger than it was in 1905.
Types of Golf Balls for Beginners
There are a few basic principles to keep in mind when shopping for golf balls for beginning golfers. Perhaps most importantly, new golfers are likely to lose a large volume of golf balls, which makes paying for highly priced balls seem like a foolish investment. Along the same lines, golf balls that are utilized by pro golfers and golfers with years of golfing experience are not going to be ideal matches for the beginner, as these golf balls are sometimes designed for those players that have a good control and are looking to improve distance. In the hands of beginners, these balls will not perform in the same way as they will for seasoned players of the game. Instead of helping, they will more than likely magnify the flaws and inadequacies of new golfers due to their construction. Instead, the following types of golf balls are best suited for beginning golfers.
Range Balls
When golfers are first learning the sport, practice is essential. While learning on the course is an acceptable form of practice, practicing at the driving range is an excellent way for golfers to improve their skills. Players can pay a few dollars for a bucket of range balls and then not have to retrieve them or pay to replace them. This is the absolute best way to practice, and while it technically may not be considered a purchase of golf balls, it does involve spending money on them.
X-Outs
Similar to purchasing name-brand clothing at bargain basement stores where the label has been marked out because of some minor defect, x - out golf balls are those that do not pass quality assurance because of some cosmetic error. While the defect is cosmetic and does not affect the performance of the ball, manufacturers do not wish to associate their company name with imperfect balls, and so a row of Xs is typed across the printed name. These balls are sold at major retailers at a deep discount and are perfect for the beginning golfer.
Used Golf Balls
Used golf balls can be purchased at a number of pro shops, retailers, and other outlets. As mentioned, the beginning golfer is going to lose many balls at first, making purchasing used balls a great way to economize. Buyers should just use their discretion and select only those balls that are still in working condition and should be sure to choose balls that cater to the beginning golfer.
Refurbished Golf Balls
A step up from used balls, but more reasonably-priced than brand new balls, beginning golfers can often find refurbished golf balls that have been completely repackaged and sold wherever new balls can be purchased. These balls are often considered "gently used" and make for a fine choice in golf balls.
Closeout Golf Balls
As new lines of golf balls are introduced by manufacturers, old lines are usually phased out or discontinued. Often, they are barely distinguishable from the new line, yet they can be found in closeout bins in stores and online. Closeout balls are a great way to purchase new golf balls designed for beginners without spending a great deal of money.
Logo Overrun Golf Balls
Companies often order golf balls that are stamped with their own unique logos,, and when these orders are not claimed (or perhaps when they are returned), retailers will sell them at discounts. There is nothing technically wrong with the golf balls, but they are discounted due to the presence of the logos. This is a great way to get brand name golf balls for less than their logo-less counterparts.
Value Category Golf Balls
Value category golf balls are the lowest price point, yet they are usually manufactured by the major brands of golf balls. For beginning golfers that wish to own brand new balls and not use x-outs or other options, these are often their best bet.
How to Buy Golf Balls for Beginners
Golf balls for beginners can be found in a number of retail outlets. Those that are looking to purchase golf balls can do so at large box stores, as well as at sports specialty shops and sporting goods stores. They can also be found in the pro shops at most golf courses. Both new and used balls can be found at these locations as well as at several online retailers for major stores and sports specialty websites. Still another great resource for finding and purchasing golf balls for beginners is at online auction websites such as eBay.. Here, novice golfers can search through many different listings for a wide variety of golf balls
How to Buy Golf Balls for Beginners on eBay
To find and purchase golf balls for beginners on eBay,, first select Sporting Goods from the available categories on the homepage. Next, select Golf,, and then Balls.. At this point, you can choose to limit your search by selecting from a variety of parameters. For example, you may choose to limit your results based on the brand name, the model, or the condition of the golf balls. You can also set minimum and maximum price amounts. There are other criteria that can serve to limit your search results, but keep in mind that the more specific your search is, the less results you will likely receive. Should you have any additional search requirements, you can also enter keywords in the general search bar, such as "top flite closeout golf balls,," at any point during your search.
Once you have found a potential match, or have limited your search to several possibilities, take the time to read each listing carefully. If there are pictures of the golf balls listed, examine them carefully, enlarging them if that is an option. In the event that you want to see more pictures, you can contact the seller and request them. You should also look at all of the other details, including any payment and shipping policies that are listed by the seller. Make sure to click on the name of each seller to be taken to their feedback profile.. Additionally, you can learn about each seller's feedback rating, which is a number that is assigned by eBay based on the seller's transaction history. Whether you are looking for either brand new, top-of-the-line balls or for more moderately priced used golf balls, eBay is an excellent outlet for finding a wide variety of golf ball options.
Conclusion
When purchasing golf balls for beginners, it is important to spend some time researching which factors might come into play for each novice golfer. Accuracy of swing, the distance desired, as well as the intended goal of the golfer should be considered while conducting research into the best golf ball options to meet these needs. Golfers should also consider the volume of balls that they are likely to use and/or lose, making x-out balls or closeout balls an economically-friendly option. Beginning golfers can purchase a wide variety of both new and used golf balls at many different locations. Regardless of whether a buyer finds these golf balls on eBay or at a local pro shop, it is not essential to use the same type of golf ball as Tiger Woods, but rather it is important for the beginning golfer to find the best type of ball to meet their individual needs and goals. Through some background research and by following the tips that have been provided in this guide, beginning golfers will be improving their game in no time.