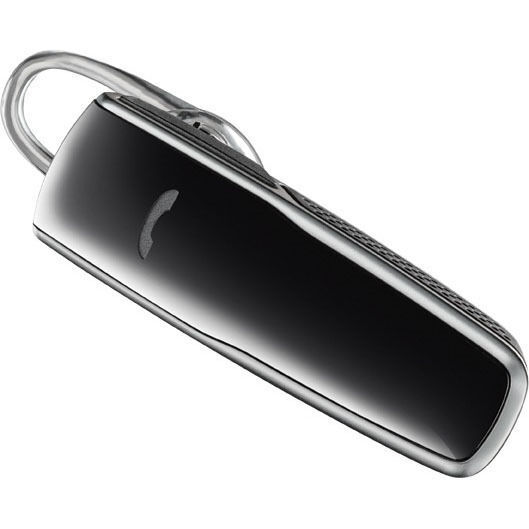 College students often come with a multitude of supplies for their semester at school. Among these supplies are electronic devices, which help cure boredom and assist in studying for tests and completing assignments. In order to safely navigate to and from campus and effectively chat with friends, a Bluetooth headset is in order for many students. Keeping their eyes on the road is of utmost importance, but a Bluetooth headset that offers clarity for important phone calls is also essential.
Having the details on some of the best Bluetooth headphones is a great way to make an informed decision on a product to buy. With a variety of Bluetooth headphones on the market, it is easy to get lost in the shuffle, but by looking at features that are of importance, it is easier to make a decision.

Jawbone Icon HD the Nerd Bluetooth Headset
The Jawbone Icon HD the Nerd is a Bluetooth headset that works with both Bluetooth and USB technology to deliver sound to the user. This is convenient because students use it to listen to music on a computer, laptop, or any device equipped with a USB port. The Jawbone Icon HD the Nerd headset also offers HD quality sound for enhanced clarity and Noise Assassin 2.5, which effectively eliminates any background noise and allows for clear calls from any location. This is especially ideal for taking calls in noisy environments like a dorm room or party. This headset is compatible with the iPhone, Android, and any phone or device with Bluetooth connectivity. In addition, the Nerd USB connector allows students to take calls from friends and family via Skype on their Mac or PC.

Plantronics M55 Bluetooth Headset
The Plantronics M55 is a Bluetooth headset known for being budget-friendly, which is ideal for college students trying to keep their costs low. This headset offers an extended battery life between charges through DeepSleep Mode. In addition, the headset offers integrated easy-to-answer software. Users simply speak the word "answer" to pick up their incoming phone calls. Users also have the ability to stream music via this Bluetooth headset, as it connects to any device with Bluetooth capabilities. The Plantronics M55 has a sleek design, offers good call quality, and adequate noise suppression for noisy environments.

Jabra SUPREME UC MS Bluetooth Headset
Like the Jawbone Icon HD the Nerd, the Jabra SUPREME UC MS is a Bluetooth headset equipped with a USB receiver that allows it to connect to a PC, although this particular headset is not compatible with Mac computers. When connected to the PC, users can listen to their favorite songs and pair the headset with chat applications, like Skype. The Jabra SUPREME UC MS Bluetooth headset offers a range of up to 33 feet and weighs only 0.63 ounces, which means it is comfortable to wear on the ear. This headset boasts an over-the-ear style and works with all mobile phones that have Bluetooth connectivity. It has a sleek, non-bulky design and offers a wide variety of useful commands for making hands-free phone calls.

BlueAnt Q2 Smart Bluetooth Headset
The BlueAnt Q2 Smart Bluetooth is another budget-friendly headset that features a lightweight and sleek design. The phone comes equipped with a variety of phone commands that makes it easy to initiate a call while on the road. Users simply say, "call" and insert a name, and the headset calls the appropriate person from the phone book. What makes this headset special is that it effectively pairs with Bing 411, which allows students to find the best hotspots in their area. Users can also "listen" to their text messages when the BlueAnt Bluetooth headset is connected via an Android-based app. The headset offers four hours of talk time and 100 hours of standby time before charging.

How to Buy the Best Bluetooth Headsets for College Students on eBay
Finding an appropriate Bluetooth headset for a college student is easy by shopping on eBay. By navigating and utilizing the search box on any page of the website, users find items from their favorite brands with ease. Examples of effective search terms to type in when looking for a practical Bluetooth headset are "Jabra headset" or "USB compatible smart Bluetooth headset." Use the refinement menu to filter the listings from your results to narrow the search and find the headset you wish to purchase.
Being well informed before making an electronics purchase is important. By studying the available features on some of the best Bluetooth headsets, college students can determine which device works best for their needs.