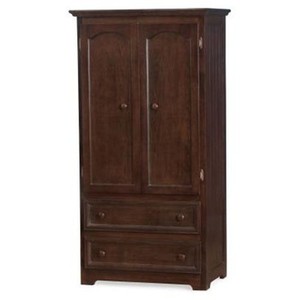 Buying television wardrobe items allows fans to own a part of their favorite TV series. An article of clothing that was actually worn on a TV show can make the buyer feel as if they are part of the TV show's legacy. When the clothing item was made by a famous designer, then it has an aesthetic appeal that adds to its value. Once purchased, television wardrobe items can be worn at parties or simply displayed in the buyer's home. Wardrobe items are both fun and highly collectible, giving buyers many reasons to shop for them.
A range of outfits and costumes from a variety of decades can be easily found if buyers look in the right places. Buyers can search for wardrobe pieces from popular modern TV shows like "24" as well as classic series like "Star Trek." These pieces are sold in various conditions, so there are a few things that buyers should keep in mind when shopping for television wardrobe items, including how to distinguish between original wardrobe items and reproductions.
Original Wardrobe Versus Reproductions
Television wardrobe items are generally divided into two main categories: original wardrobe pieces and reproductions. Both types of wardrobe have advantages and disadvantages that buyers must consider. No matter what choice is made, buyers must pay close attention to product titles and descriptions to make sure that they do not buy reproductions if they really want originals, and vice versa.
Original wardrobe pieces are more expensive than reproductions, but the authenticity provided by such items is often worth the cost. If buyers want pieces that were actually part of TV-show recordings, then they should shop for originals. However, if buyers simply want wardrobe pieces that look authentic, they can choose from many replicas of famous TV character costumes. These replicas are less expensive and customizable, but buyers will most likely only find replicas from television shows that have large fan bases.
Product descriptions are especially important when searching for wardrobe items because they will provide essential information about whether or not the items are original or reproductions, as well as details on their condition. Some wardrobe items are marketed as being original pieces when they are in fact reproductions or even just items that are similar to wardrobe pieces worn on television. The product descriptions will provide buyers with details on the authenticity of the items for sale. Often, original items will come with certificates of authenticity, also called COAs, or photographs proving that the pieces are authentic.
Buying Original Television Wardrobe Pieces
Original wardrobe pieces are much more varied than reproductions. One bonus that comes with buying original pieces is that wardrobe is sometimes put together using apparel from designer labels. It is not uncommon to see original wardrobe pieces from labels such as Hugo Boss, Armani, or Dolce and Gabbana. Original wardrobe pieces will often be tagged with the character's name or scene information, allowing buyers to get a glimpse behind the scenes of their favorite shows. Although authentic wardrobe pieces often come with certificates of authenticity, for items that do not, buyers can request the services of an authentication company before they bid.
Unlike reproductions, the availability of original wardrobe pieces is not determined by the show's popularity. Buyers can often find good deals on items from shows that do not have very many fans. This can be ideal for general TV fans and collectors who want authentic pieces but must shop within their budgets.
Another way to find deals on original wardrobe pieces is to look for pieces that never appeared onscreen. These offscreen pieces are less prized than pieces that are well known by television audiences. Buyers should therefore ensure that they always know whether wardrobe pieces are screen worn or not.
Screen-Worn Wardrobe Pieces
Screen-worn wardrobe pieces are considered to be especially valuable by collectors and fans alike. Collectors appreciate the fact that there is recorded evidence of the historical significance of these items while fans love owning items that they recognize from their favorite shows.
For television characters who are known for their sense of style or unique costumes, the value of pieces will go up dramatically. Good examples of this are screen-worn wardrobe pieces from shows like "Sex and the City" or "Star Trek." Because the outfits worn on those TV shows are part of what made the shows famous, these types of wardrobe pieces are often very recognizable and therefore more valuable.
Before purchasing screen-worn items, buyers should make sure to do the necessary research to find videos or images of the characters wearing the pieces. Often, sellers have already done this research and will provide television screen shots of the piece being sold.
Offscreen Wardrobe Pieces
Some wardrobe items were created for certain scenes of television shows yet never seen by television audiences. This could be because the scenes were cut out after being recorded or because the scenes were simply never taped. Pieces are often prepared well in advance of shooting, and last-minute script changes sometimes mean that wardrobe pieces are created for scenes that are later taken out of the scripts.
Wardrobe pieces from untaped scenes are generally in very good or like-new condition because they have never been worn by the actor, but buyers should make sure to consult the product descriptions for details on the condition of particular items. In addition, buyers will generally find that screen worn wardrobe pieces are more valuable than unworn pieces, especially if the screen-worn items are in good condition.
Wardrobe Reproductions
The most common wardrobe reproductions come from classic old television shows. These items are often very accurate replicas imitating the wardrobe pieces that best represent certain television characters. Examples are the batsuit from the 1960s television series "Batman" or wardrobe pieces from more recent shows like "Lost" and "NCIS."
The major advantages of wardrobe reproductions is that they are almost always in new condition and can sometimes be specially customized. Buyers can often choose the size and color of the reproductions and can occasionally select features like decorative metal pieces or personalized name patches, which add to the authentic look of the reproductions. Some garments can even be specially tailored according to the measurements of the buyer.
Many reproductions are made of high-quality materials and appear to closely match the wardrobe worn by the characters onscreen. Less expensive reproductions will most likely be made of lower quality materials and resemble costumes more than actual garment reproductions. It is up to the buyer to judge the quality and accuracy of the pieces.
Buyers will also find accessories, such as reproductions of famous jewelry, sunglasses and patches, which can add special touches to television wardrobe pieces that are already owned.
Buying Television Wardrobe on eBay
Outside of a few specialty shops located in prime locations like New York and Los Angeles, it is difficult to find authentic television wardrobe pieces available for purchase. Luckily, eBay gives fans and collectors access to a diverse variety of television wardrobe pieces from all over the world. Buyers can browse through eBay's wide range of television wardrobe items by navigating to the Wardrobe category under Television Memorabilia, which is featured within the Entertainment Memorabilia portal. Buyers can look at Originals, Reproductions, or both. Fans of particular television shows or characters can search for them using the keyword search bar at the top of the page. When browsing and searching, buyers will sometimes see "Top-rated seller" icons to the immediate right of the item titles. This icon is intended to inform buyers of the most reputable sellers in the eBay community, giving buyers confidence when purchasing or bidding on items sold by those sellers.
To shop with even more confidence, buyers can consult eBay's help page on Authentication and Grading Services. For buyers who wish to bid on original wardrobe items that are not sold with certificates of authenticity, this page provides information on getting the items authenticated either before or after purchasing.
Conclusion
Shopping for television wardrobe can be fun and interesting. When a wardrobe piece is original and has been worn by a character on screen, it takes on even more significance. These items provide glimpses into the production of some of the most beloved shows in television history. These special items are often expensive and should therefore be considered investments. For this reason, buyers should not hesitate to review certificates of authenticity as well as the authentication companies involved. When in doubt, buyers can communicate with the sellers and even request that other authentication companies step in to certify these items. A couple of simple steps taken before bidding will ensure that the buyer remains completely satisfied with the transaction.
Certificates of authenticity do not enter the picture when shopping for reproductions, but the buyer can still keep an eye out for a certain level of quality and realism. High-quality, realistic reproductions can easily be found on eBay, allowing fans to relive the excitement of their favorite series. Whether looking for originals or reproductions, shopping for television wardrobe allows buyers to feel as if they are part of entertainment history.