LOW PRICES BUT HIGH SHIPPING/HANDLING FEES: What Are These, And What They May Tell You About A Seller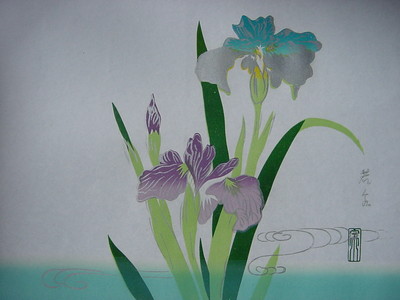 Some eBay sellers list items at very low prices (actually, ridiculously low prices), hoping buyers don't realize that the very high shipping and handling fees are where the sellers are making their money. For example, paying $0.01 or $0.99 or $9.99 for an item may look like a good deal, but when you add in the $16 or $29.99 or $33.99 (or more) shipping/handling/insurance charges, you are really paying far more for an item that may be worth only $2 to $5. This is NOT smart buying.
Sellers who engage in this practice (very low starting prices, but very high shipping/handling fees) will, many times, ship to you by the cheapest and slowest methods, thus increasing their own profit margins.
Such sellers may also use the same photo over and over for on-going $0.01 or $0.99 or $9.99 or other low amount auctions, which can mean that the item you receive does not look like the item in the picture (this is especially a concern when buying hand-made items - lazy sellers will use the same photos over and over, even though what they send you does NOT match the picture in the listing but, instead, is shaped differently, has different colors, etc.).
What do such tactics tell you, as a buyer? That you had better read EVERYTHING on the seller's page, and look at the seller's other auctions (including "completed" auctions) to see if the seller
(1) has a pattern of using the same photos over and over for supposed "unique" and "hand-made" items
(2) lists items at low starting prices but with high shipping/handling fees, and/or
(3) regularly gets negative and neutral and withdrawn feedback about the quality of the seller's items.
DON'T BE TRICKED BY SUCH QUESTIONABLE TACTICS - Knowledgeable Buyers Know Better Than To Be Taken In By Low Starting Prices (Like $0.01 or $0.99 or similar amounts) But Very High Shipping And Handling Fees
How, you may ask, do sellers avoid paying fees to eBay? Simple - eBay charges its fees based on the starting amount and "sales price" and shipping cost charged to you. By over-charging you on the shipping/handling, the seller "creates" a profit-center for himself/herself, and may ship to you by the cheapest method (let's say, parcel post, for $5). The result: The seller makes most, if not all, of the money on the shipping cost he/she charged you.
THE LARGER PROBLEM WITH A SELLER'S PRACTICE OF "LOW-SALES-PRICES-BUT-VERY-HIGH-SHIPPING/HANDLING-CHARGES" IS THAT WE ALL END UP PAYING FOR THIS, IN THE END. NOT ONLY ARE YOU (AS THE BUYER WHO GOT CAUGHT IN SUCH A SALE) OVER-PAYING FOR SHIPPING/HANDLING, BUT SUCH PRACTICES ESSENTIALLY MAKE EBAY MORE EXPENSIVE FOR EVERYONE (BECAUSE THOSE NOT PAYING THEIR FAIR-SHARE OF FEES ARE STILL USING EBAY SERVICES). AS I'M SURE YOU KNOW, THOSE WHO DON'T PAY THEIR FAIR SHARE FORCE THOSE WHO DO TO PAY MORE FOR SERVICES (FOR EXAMPLE, PEOPLE WHO SUBMIT FAKE CLAIMS TO INSURANCE COMPANIES COST THOSE INSURANCE COMPANIES MILLIONS OF DOLLARS - AND THOSE FAKE CLAIMS RAISE THE RATES FOR EVERYONE WHO HAS TO LEGITIMATELY BUY INSURANCE).
WHY IS THIS AN ISSUE FOR YOU, AS A SMART BUYER?
BECAUSE SELLERS WHO ENGAGE IN ONE QUESTIONABLE PRACTICE MAY ENGAGE IN OTHER QUESTIONABLE PRACTICES.
Buyers - Be Careful of Sellers who List Items (Often Fake Murano Pieces) at Ridiculously Low Prices but Charge Outrageous Shipping and Handling Fees
Another factor you must consider is how much you will lose if you choose to return an item (often defective or misrepresented) for which you paid so little. Most sellers who over-charge for shipping/handling will not refund their extremely high s/h costs, and will not pay for you to return the item - so all you will get back is the $0.01 or $0.50 or $0.99 purchase price of the item. This is another way such sellers "protect" themselves - if they DO take an item back, they only choose to pay you the tiny amount you paid for the item - and you will likely decide that it isn't worth the time and expense to ship a $0.99 item back.
Please be careful. Read every word in every listing so you are aware of all fees. Careful examination of all sellers' terms is important, so you are not surprised by expensive shipping and handling costs. Ask questions if no s/h amount is on the page.
A knowledgeable buyer is a smart buyer.
YOU WILL SEE MURANO ITEMS SAYING Low Shipping Cost OR Low Cost Shipping - BUT THESE COSTS ARE NOT LOW! READ THE INFO CAREFULLY - SHIPPING/HANDLING IS EXTREMELY HIGH. These sellers want to take advantage of you - and trick you. Their items are NOT Murano - They are NOT made in Italy - and their s/h is very high!
If this guide is helpful to you - please vote Yes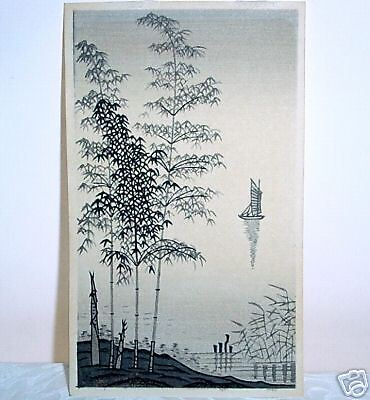 Copyright 2006 and 2007 and 2008 and 2009 and 2010 and 2011 and 2012 and 2013 and 2014 and 2015 and 2016 The Winged Phoenix