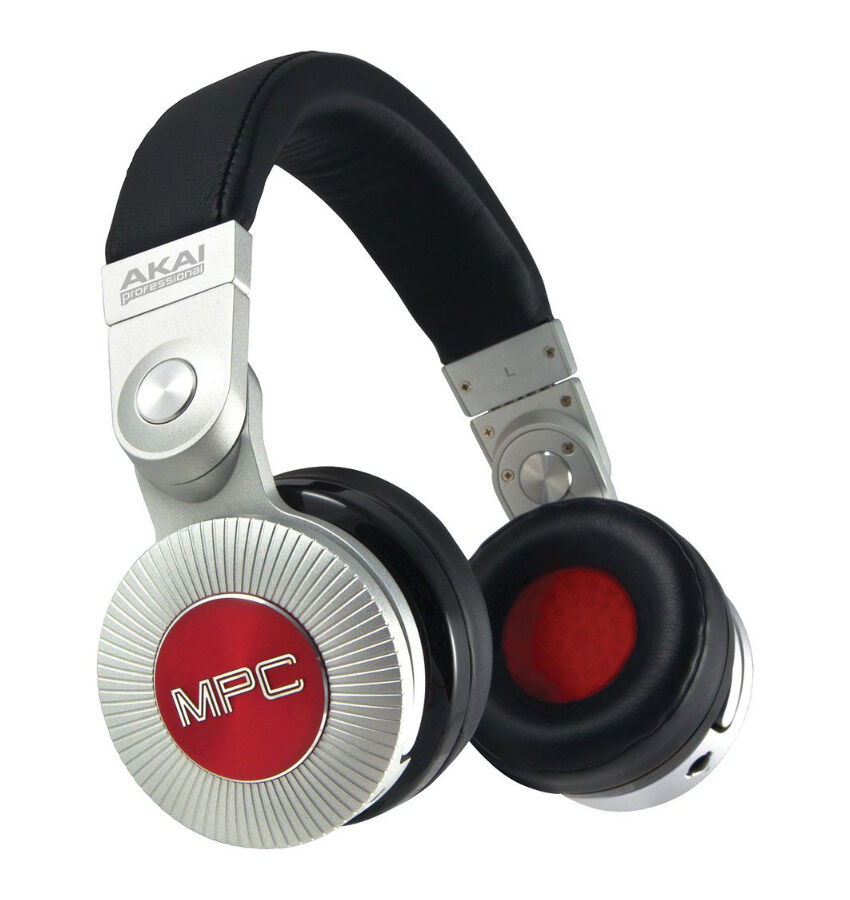 Studio headphones are
high-end headphones
that deliver crystal clear sounds. With the wide variety of models and manufacturers on the market today, how do you find the right studio headphone for your needs?
While the quality of sound required may vary from person to person, there are a range of features out there that mainstream musicians and industry experts believe should be integrated into cutting edge headphones. These features should be looked for when you require world-class studio headphones.
Factors to Consider
No matter the type of headphone you are looking for, there are fundamental factors that should first be considered. These factors should play a part in the type of headphones you end up buying.
Comfort
What is the sense in owning the most powerful studio headphone in the world if it feels uncomfortable after a few minutes of wearing it? The most comfortable headphones are those with large ear cups, as these tend to apply less pressure, and if you are looking for a circumaural headphone, then you should definitely select one that comes with these features. As you shop, remember that size is inversely proportional when looking for headphones that rest on your ear.
Another feature that determines the level of comfort derived from your studio headphone is its weight. More often than not, those that are super light weight and integrated with foam pads are the most ideal type of studio headphones. It is a fact that majority of those looking for these earphones listen to music for several hours on a regular basis, and light headphones reduce ear fatigue.
The type of headband can also determine how comfortable a studio headphone may be, and while most of these devices come with a hanging headband, a few manufacturers have released models with headbands that can be placed behind the neck.
Studio Headphone Portability
Most studio headphones are usually stationary, and the popularity of laptop computers and mobile recording platforms means many industry professionals are doing more on-location recording. As such, having a portable studio headphone will definitely be a good idea.
Durability
It is a sad fact that some of the most durable headphones are far from portable. In fact, light weight headphones can be easily broken, and if you want these types of studio headphones to last, then you should keep them in a protective case immediately after use. Keep in mind that headphones with very thin cables may be susceptible to breakage.
Studio Headphone Cables
The cable of a studio headphone should come at a length that gives you enough comfort in a wide range of seating positions. However, excessively long cables can also cause a negative effect on the quality of sounds produced by your headphone, through the introduction of noise. The fact that these cables can easily get tangled with other items and people means they can easily be damage.. Also, make sure you select single-sided cables due to built-in components that leverage the quality of sound.
Types of Studio Headphones
Headphones come in several forms, and knowing the differences can be priceless in your bid to find the right studio headphone for your sound needs.
Circumaural
These are types of headphones designed with a padding that encircles your ear to result in a seal. They come in two main types, open-backed and closed-back. Closed-back models are built with the ability to isolate sounds from those in the surroundings, leading to excellent quality soundr.
Circumaural headphones are perfect when used as studio headphones, as well as for DJs who require the ability to keep their ears on the quality of music being played in nightclubs and other high-noise environments.
Supra-Aural Studio Headphone
Supra-aural headphones come with a similar design to circumaural types, with the only difference being that they rest on the listeners' ears instead of encircling them. These types of headphones are usually more compact and provide superior comfort to the listener. Some headphones, such as the Nady QH560, come with a blend of circumaural and supra-aural design.
Open Air
Open-air headphones are designed with an open back to ensure easy escape of sound in both directions. These headphones may come in a supra-aural or circumaural design and deliver great sounds for people who love listening to music for extensive periods..
Semi-open Studio Headphone
Semi-open headphones are a hybrid between closed-back and open-back variations. They are a great choice for studio headphones due to a wide variety of impressive functionalities, including low frequency response and excellent stereo field, as well as extremely low distortion. Semi-open headphones are popularly featured in recording environments without microphones to generate resonance from them. The Sennheiser HD280 is a great closed-back semi-open headphone with minimal sound leakage.
Closed or Sealed
Closed or sealed headphones are perfect for environments when minimal sound leakage is required. Air is completely banned from moving in either direction of the earpieces due to a completely closed robust seal found behind the earpiece. Closed or sealed headphones are perfect for DJs, as they allow monitoring at loud public events without any risk ambient sound interference.
Other Types of Studio Headphones
Other types of headphones are classified according to their weight, as well as by physical features and environments where they are typically required.
Headphone

Features

Easy to carry around due to lightweight
Perfect for portable mp3 players and other devices
Helps you gain more awareness of your surroundings by allowing you to hear external sounds

Lightest headphones available
Highly portable
Isolates sounds for your ears only

Blocks noise from your surroundings so you can focus on listening
Perfect for traveling by rail, road, or airplane
Operates with Phase Canceling Technology

No cable
Gives you freedom to multitask as you listen to your favorite music
Classified as Infrared, Radio Frequency, and Digital
Powered by batteries

Designed and built specifically for DJs
A majority come with a circumaural closed-back design
Gives DJs the freedom to listen to their mixes and the large sounds being played in the environment simultaneously
Buying Studio Headphones on eBay
If you are looking for any kind of studio headphone to buy, remember that eBay is a great resource that gives you instant access to some of the top brands and at low prices. You have many options to choose from, especially if you have no idea which specific type of headphone to purchase.
While the wide range of studio headphones can be found by navigating to the right subcategory after visiting the website, you can save yourself some time and effort by simply typing relevant keywords into the eBay search box. For instance, typing a term such as " Beats studio headphones" into the search box will reveal thousands of product listings featuring different models from the Beats brand. You can then watch out for the most attractive listings and open a few of them to find out more details. Submitting a bid for a headphone being auctioned means you agree to all the stipulated terms and conditions, so make sure you read them thoroughly.
Shipping
Different sellers have their own preferences with respect to shipping methods, and often this information will be specified in the product listing. If you need the seller to use another mode of shipping for any reason, it is important to make this arrangement before ordering your headphone.
Conclusion
The right studio headphones can make the lives of musicians, producers, and music enthusiasts much easier. These headphones can be used in many ways, including recording music and listening to it.