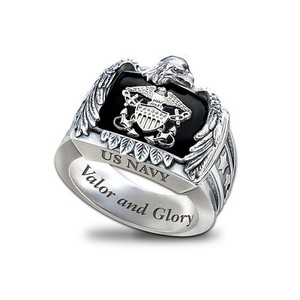 Some purchase sterling silver as an investment, while others collect the items that have been crafted from the precious metal, such as flatware or jewelry. A buyer will have to decide whether he or she is purchasing beautiful items for a collection, or acquiring pieces as scrap that can be melted down and turned into other items. This guide covers the difference between sterling silver and other types of silver. It also includes sections on collecting silver and also sourcing scrap silver online.

Differences Between Sterling Silver and Other Types of Silver
Some may be confused about exactly what is sterling silver. It is a name for a certain degree of silver and refers to composition not the weight of an item. Individuals looking to purchase sterling silver should be able to differentiate it from fine silver and silverplate. Different types of silver vary in the percentage of pure silver used in the composite alloy.
Sterling Silver
Sterling Silver is a composition of metal that has been used for hundreds of years, and the term may date as far back as the 12th-century CE. Something designated as being sterling silver is composed of 92.5% silver and 7.5% of another type of metal, usually copper. The addition of another metal in the composite makes the silver stronger and more durable. This standard for the metal has been around since 1300 when King Edward I established a trade practice rule for silversmiths in England. This standard was made popular in America by the famous Tiffany and Company. They have used this standard of silver in creating their jewelry and flatware for 150 years.
Identifying Sterling Silver
Often items that are made of sterling silver will be marked with a .925, "sterling," or "ster." Other marks include "sterling silver" and "stg." Whether or not an item will have this mark depends on the time when it was crafted. Buyers and collectors should do research on designer marks common to silver pieces to determine whether or not the piece is genuine sterling silver. These listing of marks are known as hallmarks. These lists can be found online and are a very useful resource. It is more difficult to identify sterling silver hallmarks that are associated with pieces crafted outside of the United King and the United States.
Silverplate
Those looking to buy sterling silver items should know that there is a difference between sterling silver and silverplate. Silverplate refers to a coating of silver over another type of metal, typically copper. This is much less valuable than sterling silver and other forms of silver.
Fine Silver
Fine silver may seem as if it a more desirable metal than sterling silver. After all, it is composed of 99.9% pure silver. However, it turns out that this metal is actually too soft to make many items such as flatware and jewelry. Fine silver is very easily nicked or dinged, so it is not suitable for creating particular items like flatware and other tableware. Often, fine silver is used to make silver bullion coins or traded as a commodity.
Other Types of Silver
There are also a number of other types of silver available for purchase, although they are not quite as common as the other forms. Some of these types include Britannia silver, German silver, coin silver, and Mexican silver. These differ by the percentage of silver that each one contains. German silver is generally the lowest of these with 80% silver while Britannia silver has 95.84% silver and is usually identified with a "9584" mark on the item. One should also be aware that sometimes these terms are used to apply to compounds of metal that are not necessarily silver. Thus, one should be careful when purchasing silver to make sure that it is actually silver.

Value of Sterling Silver
Sterling silver and other precious metals are unique because they have intrinsic value and their value can change frequently depending on how the silver market is trading. Additionally, the value of silver may vary according to what form it has been crafted into. If it is an antique item, jewelry, or something created by a famous designer, then the piece may be worth a lot more as is then melted down for its silver.
Collecting Sterling Silver
It is a good idea to do research on an item to make sure it is not a valuable collectible before turning it into scrap silver. Those looking to collect sterling silver should consider the designer.There are a number of notable brands and designers that have crafted sterling silver over the last 150 years. Today, they are much sought-after collectibles. Notable names associated with sterling silver are Tiffany and Company,, Gorham,, Reed & Barton,, and Kirk Stieff Corporation.. These companies are famous for producing flatware, tableware and sterling silver jewelry. There is a wide variety of pieces on the market, including tea sets, lighters, platters, cups, bowls, and picture frames. These are just some of the items available, so there is something out there for every buyer to start a collection. A company's style and designs like a couture house changes through the years as different artistic directors take over or designers find inspiration. Many collections of silver are themed around a particular item, time period, or designer.
Scrap Sterling Silver
Those who buy scrap silver are looking to sell it for its value as a precious metal. It will then be melted down and be transformed into different items. If buying sterling silver for scrap, one should also be aware that sometimes larger items such as candlesticks, cups, or bowls are weighted with wax, plaster, concrete, or different types of fillers, or reinforced with metal rods. Typically, these items are stamped with "weighted reinforced" or "weighted" to inform the buyer that they are not entirely sterling silver. This is an important distinction as these items will not be worth their weight in sterling silver. This makes determining the actual worth of these items more difficult and is something that the buyer should watch out for when searching for scrap silver online.

Caring for Sterling Silver
If a buyer is looking for sterling silver in order to collect, it is important to take care of it. This includes both cleaning and storing the items. Sterling silver has a tendency to tarnish due to the copper that is commonly used to make the silver stronger. Sterling silver that is left in the open air will tarnish faster. Certain climates, such as the tropics and subtropics, where humidity can be high, can cause sterling silver to become tarnished. Being exposed to sulfur in the form of some papers will also cause tarnishing. Rubber, including rubber bands, can severely corrode sterling silver. One way to present tarnishing is to put the item in a plastic bag with some carbon paper, as this will stop oxidation. Some silver can be cleaned by using polish, and there are special types of cloths for cleaning jewelry and other sterling silver items. There are a variety of other methods used to clean silver, although some experts do not recommend using methods that include toothpaste. Washing it with a mild detergent is another way to clean sterling silver, but one needs to dry it thoroughly before putting it away. A buyer can also purchase bags specifically designed to prevent sterling silver items from becoming tarnishing.

Finding Sterling Silver on eBay
Once you know what kind of sterling silver item you want to purchase, you can start your search by going to the Collectibles portal on eBay. You can search listing using category lists and keywords.
Categories
One way to search for products is by going through the category listings on the left side of the page. These links allow you to narrow down search options. Some of the categories one can expect to see for sterling silver includes Antiques, Jewelry & Watches, and Collectibles. Depending on the type of sterling silver you are looking for, you might have to go through quite a few subcategories to find the item you want. Keep clicking until you run out of options.
Keywords
It is also possible to search through the listing using particular keywords related to what you are looking for. If you want to find a sterling silver platter, type "sterling silver platter&" into the box and click search. You can also visit the eBay search tips page for more information on how to search using keywords. If you cannot find exactly what you are searching for, another option is eBay stores. You can also post a listing on Want It Now or save a search on My eBay. When you save a search, it means you will be notified by email when an item listing that matches your search criteria becomes available.

Buying Sterling Silver with Confidence on eBay
Prior to making any purchase on eBay, it is important to do research on an item so that you know exactly what you are buying, who you are buying the item from, and how you will be protected by eBay and PayPal when making a purchase.
Know Your Seller
Doing some research on the seller will help you feel more secure about making the transaction. You do this by looking at the seller's feedback rating. What percentage of the seller's feedback is positive? What did other buyers have to say about the seller? How many transactions has the seller completed? Has the seller received praised?
Know the Item
It is important to read the details of the item one is looking at. If shipping is not free, you will have to figure it into the price. Don't forget to discuss shipping insurance with the seller. If you would like more information on an item or want to ask a question, it may be helpful to use the Contact Member link located in the seller's profile.
Complete Transactions on eBay
You should complete all transactions through eBay using either Buy It Now, Bid, or the Best Offer option. Transactions conducted outside of eBay are not covered by eBay's buyer protection program. You should never use a wire transfer service such as MoneyGram or Western Union to pay for a transaction. This is not a safe option when paying someone you do not know.
Many of the top sellers on eBay actually act like retail stores, which means they also have return policies. Does a seller have a money-back guarantee? If so, what are the terms and conditions of the guarantee? In the rare case that you do not receive your purchased item or it is different from what was described, eBay's Buyer Protection Program will cover the purchase price as well as the original shipping costs. Make sure that you are familiar with the terms and conditions of the buyer protection program before going ahead with your purchase.

Conclusion
It is important for buyers to know the designer and type of sterling silver item they're looking to add to their collection. Due to the wide range of collectible silver items on the market, it is wise for a collector to focus their collection on particular items, time periods, or the works of particular designers. Whether collecting silver items or buying scrap silver, buyers will find a sizeable array of sterling silver items on eBay.