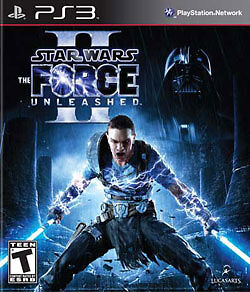 The Sony PlayStation 3 (PS3) console was released to the world at the end of 2006. It has since remained one of the top selling game systems each year. The PS3 introduced the next generation of gaming with its Blu-ray quality graphics, faster load times, wireless technology, and online capabilities. In the time that the PlayStation 3 has been available, more than 750 game titles have been released. Several controllers, headsets, remotes, cameras, and other accessories have also been sold to enhance the gaming experience. A huge selection of new and used games and accessories are available on eBay. Finding the best selection of PS3 consoles is as simple as understanding the capabilities of the console, knowing what's available, and learning some tips and tricks to performing successful searches on eBay.
Getting the Most Out of the PlayStation 3 (PS3)
It's easy to make PlayStation 3 the hub of a digital media center with the right accessories. However, the PlayStation 3 is more than just a video game system. By understanding all of the capabilities of a PS3, owners can ensure that they are getting the most out of their systems. While many people opt to play the hundreds of games available both alone and with others at home, they can also take their systems online to play with friends all over the world, download extra content, and even stream movies and music. Identifying the PlayStation 3 accessories will make it easier to take full advantage of the console's capabilities.
PlayStation 3 (PS3) Features
The PlayStation 3 goes beyond the capabilities of the preceding PlayStation gaming consoles. All of the features for gaming are enhanced on this console, and several new features have made an appearance. The console is sure to provide an exciting gaming, multimedia, and online experience.
Gaming Capabilities
PlayStation 3 games have graphics that are much more advanced than their previous game systems. The graphics are Blu-ray quality, which means gamers are provided with crystal clear images with great detail. Even though PlayStation 3 games are of higher quality, there may be times that players want to go back and play games that were made for the PS2 or PSOne. Sony made the PS3 backwards compatible so that the old discs will play in the new console.
The PlayStation 3 also supports multi-player modes. The console can accommodate up to seven controllers at one time, thought not all games are designed for this many players. Players can also play with millions of other gamers through the PlayStation Network, which means that the player's friends no longer have to be in the same living room to participate.
Multimedia Capabilities
The PlayStation 3 is equipped with USB ports so that owners can transfer media from other devices to the PS3. It can either be viewed or accessed directly on the device or transferred and saved to the large hard drive on the PS3 to be easily retrieved at a later time.
PS3 owners can listen to their CDs or digital music via the console. The music can also be saved on the hard drive, organized into playlists, and watched on the Visual Player. Album details for the songs can be easily found using the console's Internet browser. For optimal listening quality, the PS3 lets music lovers listen to their music in 7.1 digital surround sound.
With the PS3, people can now view their pictures and home movies on their big screen TVs. They can be uploaded to the PS3's hard drive or accessed from a digital camera or other USB storage devices. Users can make slideshows and create sound tracks using the music that they saved on the hard drive. Photos can also be used to customize the background of the PS3's main screen.
PS3 can play DVDs and Blu-ray discs. For the highest-quality Blu-ray movie HD playback, owners will need HDMI cables to connect the PS3 to their HDTV or HD receiver. Blu-ray discs can be viewed in 1080p resolution and heard in 7.1 digital surround sound for the ultimate movie theater experience. DVDs can also be upconverted to HD quality.
Online Capabilities
Players can play multi-player games online and earn trophies and achievements through the PlayStation Network for free. In order to do this, players will need to hook it into the broadband Internet connection with an Ethernet cable or tap into the home network. Players can set up a wired connection to a router, or use the PS3's Wi-Fi to tap into a wireless access point. Being connected to the Internet is also essential to ensure that the system stays up to date with all of the latest PS3 updates.
Aside from games and system updates, a lot of extra content is available through the PlayStation Network. The PlayStation Store gives PS3 owners access to apps to stream movies and TV shows through Netflix, Hulu Plus, VUDU, and CinemaNow. Owners also have access to Music Unlimited where they can stream millions of songs.
Additionally, sports fans can access NFL Sunday Ticket, NHL Game Center and MLB.tv. They can view games, check on the latest stats, or see highlights from past games.
Essential PlayStation 3 (PS3) Accessories
Most PlayStation 3 systems will come standard with a console, the necessary cables, and one controller right out of the box. This is enough to get players started, but as time goes on they will want to be able to do more with the PS3. Once players have decided what they want out of their systems, they will be able to identify which accessories would best suit their gaming needs. There are a plethora of accessories available for a variety of different purposes. Some of the most popular accessories are listed below.
PlayStation Move
With the introduction of motion-controlled games, Sony followed suit with their PlayStation Move games and controllers. The PlayStation Move motion controller is equipped with sensors that detect motion and control the game. It also has a color-changing sphere and vibration feedback. Some games require the PlayStation Move motion controller, and others are compatible with both types of controllers.
The PlayStation Move navigation controller is made to work in conjunction with the motion controller. It does not have motion sensors, but is instead equipped with an analog stick, two shoulder buttons, and a directional keypad. The PlayStation Move navigation controller is made to replicate the left-hand side of a dual-shock controller, but it is easier to use when also using the motion controller.
PlayStation Eye
The PlayStation Eye is a must-have for players who are using the PlayStation Move controllers. This camera detects the motion of the players and translates it to movement and control on the screen. The PlayStation Eye camera can also be used to take pictures of the player to create an avatar or as a video camera to chat with friends through the PlayStation Network. EyeCreate software, which is included with the camera, allows PS3 owners to edit the photos that they take.
SingStar Microphones
Karaoke-style video games have become very popular since the release of the PlayStation 3. SingStar Microphones allow players to sing along to all of their favorite songs in several SingStar and PlayStation Move games.
Bluetooth Headsets
Being able to play games with friends across the country just isn't the same if players can't talk to each other during the game. PS 3 Bluetooth headsets are designed for use with multi-player games to communicate during game play. This is essential for strategy games where players are on the same team and need to be able to determine what the other player will do next. With noise cancellation and mute options, players can immerse themselves in the games without any outside distractions.
Extra Controllers for Multi-player Gaming
PS3 can support up to seven controllers, and having several PS3 controllers on hand is essential for multi-player gaming. Shoppers can find PlayStation 3 wireless controllers on eBay, including the SIXAXIS (identical to the controller that ships with the PS3) and the Logitech ChillStream Controller,, which has a built-in fan to help keep the player's hands cool.
Import PS2 Video Games
While the PlayStation 3 is backwards-compatible with PS2 games, players will need a memory card adapter to get all of the old saved games from the PS2 memory card to the new PS3. The PlayStation 3 has an internal hard drive so the memory card port is no longer a feature. The memory card adapter allows players to access all of their saved content from the PS2 uploaded to the PS3.
Media/Blu-ray Disc Remote Control
Owners who are looking for a universal remote that also works with the PS3, should consider the PS3 Blu - ray DVD Remote Control from Sony. The remote has all of the same controls as a regular controller, but includes added features to make it more convenient to access music, photos, and videos. The universal remote can also control the television and other electronics in the entertainment center.
Selecting Video Games for the PlayStation 3 (PS3)
PlayStation 3 plays PSOne, PS2, and PS3 games. This opens up the potential for thousands of different titles to play on the PS3. Selecting the right games depends on the player's interests. Titles are released in several different categories throughout the year. When selecting a title, it is also important to check out the game's rating to make sure that the content is appropriate for the player.
Video Game Categories
Shoppers that are unfamiliar with game titles can look at eBay's Games category to browse and determine what type of content the game would include. Titles are grouped into various genres to make them easier to find, but the categories can also serve as a way to learn about new games. Players who enjoyed one game in a category may very well like additional titles in the same category. Categories are also a useful tool for shoppers in that they can easily determine if the content would be acceptable for the player for which they are shopping. Listed below are some of the most popular game categories for PS3 games.
Greatest Hits
Some of the most popular titles ever released for PSOne, PS2, and PS3 are often re-released under the Greatest Hits label. Shoppers can easily identify these titles by the red band that runs across the top of the package. These games are less expensive than other games and make a great addition to any video game collection. In order for games to receive this title, they must have met certain sales criteria within the first two years of their release. While they are older titles, they are definitely good ones.
Role-Playing Games (RPG)
Role-playing games, commonly called RPG, are among the most popular video games across any console. These games allow the player to assume the role of the main character(s) of the game. The Elder Scrolls series has been one of the most popular role-playing games available for the PS3.
Shooter Games
Shooter games are also among the most popular games for the PS3. In these games, players will normally be in the first person point of view, and must use their skills to accurately aim, shoot, and kill their opponents. Popular shooter game titles include the Call of Duty games and the Resistance series.
Car and Racing Games
There is no shortage of titles in the PS3 Racing games categories. Whether players like to race, steal, or customize cars, there are several titles from which to choose. Racing games also include motorcycles, rally cars, and ATVs. Popular titles in the car and racing game category are Grand Theft Auto, Gran Turismo, and Midnight Club .
Sports Games
Sports fans can bring all of the action of sports games right to their living rooms. Games are available in all categories including football, basketball, baseball, hockey, and golf. Sports games, such as those in the Madden franchise, are released each year with updated rosters and features.
Fighting Games
Players who like to compete and show their strength in one-on-one matches often enjoy fighting games. These fighting games usually center on martial arts, boxing, wrestling, and other forms of hand-to-hand combat. Classic games such as Mortal Kombat, Street Fighter, and Tekken have all been released for the PS3. Other popular titles such as UFC Undisputed and Fight Night are also available.
Online Games and Demos
Several PSOne titles are available for free download from the PlayStation Store. These games are saved directly on the hard drive and do not require a disc to play. Demos for new and upcoming titles are also available in the PlayStation Store. These demos can be useful for players who are unsure if they will like a game or not, and can help them make an informed decision before paying for the game.
Video Game Ratings
For help deciding which games might be right for a player, shoppers can look for PS3 video game Entertainment Software Rating Board (ESRB) ratings. Each rating is accompanied by a content description that tells the shopper if a particular game contains cartoon violence, drug references, blood, suggestive themes, strong language, or other elements that may not be appropriate for younger players. The different ESRB ratings and their definitions are listed below.
Early Childhood: Plenty of educational games are available for the preschool set ages 3 and older, and most are in the EC rated video game category .
Everyone: E rated video games are typically appropriate for people ages 6 and older. They may contain some mild violence and/or language, so shoppers should read the full game description before making a purchase.
Everyone 10 : E 10 rated video games are generally deemed appropriate for people ages 10 and older. They may contain some mild violence or language, so shoppers should read the full game description before buying to make sure that the content is appropriate.
Teen: T rated video games are the equivalent of PG-13 movies. They're suggested for people ages 13 and older and may contain suggestive content, violence, crude humor, and/or blood.
Mature: M rated video games are strictly for mature audiences. Like R-rated movies, they're suggested for people ages 17 and older who don't mind blood and gore, violence, sexual content, and/or strong language.
Rating Pending: In certain situations, eBay allows sellers to offer pre-sale video games. Some are not yet rated by the ESRB and have an RP rating . A final rating is always available in time for the game's release.
Find Sony PlayStation 3 (PS3) Games and Accessories on eBay
There are thousands of listings for PlayStation 3 games and accessories on eBay. Being able to effectively search and locate the PS3 items you're looking for is essential to getting the best deals. Once you know what type of PS3 games and accessories you want, go to the Video Games category and click Gamesor System Accessories.. On the left hand side of the page, you will be able to select the system you want: PlayStation 3 Games or PlayStation 3 Accessories..
On each search page, there will be several categories and options listed on the left-hand side. These categories can be useful when your search pulls up hundreds or thousands of results. For games, you will be able to narrow the results down based on genre, rating, or condition. For accessories, you will be able to narrow down the options by the type of accessory you want. Shoppers can also filter the results of their searches based on their price range, buying format, shipping method, and condition of the product.
Sometimes shoppers won't be able to find exactly what they are looking for on eBay. This doesn't mean that the item is not out there. Shoppers can reach out to people in the eBay Community to let others know what items you're seeking. This can be done by creating a post on Want It Now and describing exactly what you're looking for. Additionally, several eBay Stores carry PlayStation 3 games and accessories. Lastly, you can save your search, with all of your search options, using My eBay. This will then prompt eBay to send you an email when an item matching your search is listed for sale.
Buy Sony PlayStation 3 (PS3) Games and Accessories With Confidence
Shoppers can confidently purchase all of their PlayStation 3 games and accessories on eBay. With a detailed feedback system and eBay's Buyer Protection programs, it is highly unlikely that a bad shopping experience will occur. If a buyer does have a bad experience, then eBay is there to make sure the buyer doesn't lose.
When choosing a PS3 item, it is important to read the details in the description of the item. This is the seller's opportunity to let you know everything about the item, including its condition. Hopefully, the seller has painted a clear picture so that there are no surprises when your item is delivered.
eBay's seller feedback system is a way for buyers to rate their shopping experiences with that seller. You can use this system to determine if it is a good seller to work with or if you should look for your item elsewhere. When looking at their feedback, be sure to check out the seller's star rating, number of completed transactions, and comments that other buyers have left. Likewise, once you have completed a transaction with a seller, be sure to leave an accurate feedback of your experience for future buyers.
Sometimes there are sellers who will not ship the item or will falsely describe the item in their listing. When this happens, eBay's Buyer Protection programs will take care of you. As long as the transaction was completed on eBay, the Buyer Protection programs will cover the price you paid for the item as well as the shipping cost.
Conclusion
Having a large collection of games and accessories for the PlayStation 3 can help PS3 owners really get the most out of their systems. From a variety of games across all categories to every accessory ever made for the PS3, eBay has all of the items any PS3 owner would ever need or want for their console. Selecting the right games requires knowing the categories and titles as well as how to determine the content of the game based on its rating. Finding the right accessories requires knowing the full capabilities of their console as well as analyzing how the owner uses the console. With the right PlayStation 3 games and accessories, PS3 owners will be able to enhance their entire multimedia and gaming experience.