The Soloflex WBV may be purchased from Soloflex with the platform, with the Soloflex, with the Rockit, and the motor alone to be attached to the machines.
I have the Soloflex WBV motor attached to the Soloflex and another one to the Rockit.
Compared to other vibration units, this is an economical way to get the benefits of vibration for circulation, balance, flexibility and strength training. I have no specific way of measuring the benefits I received from using the WBV over the last 6 months. However, I have noticed that the pain in my lower back is significantly reduced when using the Rockit with the WBV turned on for 10 to 20 minutes at a time. I intend to continue doing this more frequently as both a stretching and pain reducing technique.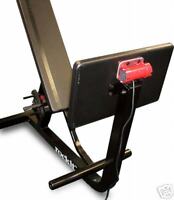 I have also found it relaxing to turn the vibration on while reclining on the Rockit and just reading a book. Think of this as a built in massage chair without taking up more space. I do use it for various stretching exercises on the Soloflex and find that it assists in the stretch. Even without substantial evidence of health benefits, the novelty of using the WBV keeps me interested enough to do various exercises on both machines.
If you already have a Soloflex, I would recommend getting the WBV attachment without buying the platform. This lowers the price and it complements the equipment that existing Soloflex users already have.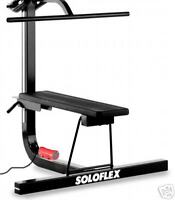 About the author
Rocky Romero is a Business owner and Business Coach and Entrepreneur. He is currently running marathons and staying in shape with strength training, using health clubs and the Soloflex Rockit.
MindGyms.com