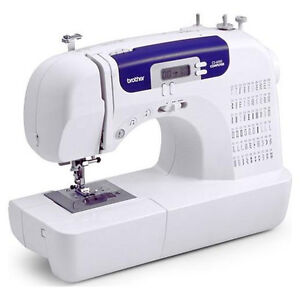 Sewing and quilting are hobbies that never go out of style. Despite the enduring nature of these crafts, a number of factors go into choosing the right materials and tools to create a satisfying result. If you're looking to turn threads, fabrics, and felts into clothes, blankets, furniture repairs, or works of stitched art, this guide will help you assemble everything you need to get started.

Choose the Right Fabrics for Sewing and Quilting
No matter if the project is upholstering a chair, making a quilt or sewing a skirt, most tailors start by considering what type of fabric is right for the project. There are many styles of materials from which to choose, including a variety of vintage fabrics from Waverly and Michael Miller, and designer fabrics from Knoll, Scalamandre, Amy Butler, Lilly Pulitzer, and more.
Of course, consumers generally consider more than just style when it comes to selecting the right fabrics for sewing and quilting. Project type generally determines the type of fabric that a consumer needs. Patterns generally call for a specific width and texture. Shoppers will find numerous types of fabric on eBay, in multiple colors and yardage.
Every type of fabric has different purposes. Individuals who use patterns should stick with one of the recommended fabric types for best results. Those who are working from scratch will have more options but should keep the final project in mind. Soft, manageable cotton provides a great starting fabric for beginners, while fabrics like silk, suede, or leather require a more practiced hand. There are also many other popular fabric types. Many of the most popular are listed below.
Brocade
A mid to heavy weight fabric, brocade is an excellent choice for jacket or other cold weather attire. Generally made up of numerous threads woven together to create an attractive design. Though surprisingly easy to sew with, caring for brocade tends to be a bit more complicated. Clothing made of brocade typically has to be hand washed or dry-cleaned.
Chiffon
An airy, ultra-lightweight fabric, chiffon is perfect for delicate blouses and dressy attire. Formed of very fine woven thread, chiffon drapes well and appears very transparent. Many beginners find chiffon a bit challenging to work with due to the thinness and silky texture. Most chiffon needs to be dry-cleaned, though some chiffon blends may be washed at home using a delicate cycle.
Corduroy
A heavy, woven fabric, corduroy is ideal for pants, skirts and home decor. The texture of corduroy includes numerous raised, vertical stripes known as wales. There are narrow wales and wide wales, a distinction made by the width of the stripes. Corduroy can be a challenge to work with, but it is long-lasting and heavy duty, making it easy to care for. Most corduroy can be easily laundered in a traditional washing machine, the same as cotton.
Cotton
One of the most popular types of fabric in the world, cotton comes in a variety of types included knit and woven. Many fabrics are blended with cotton and these blends can be found at every price and quality level. Overall, pure cotton generally provides an easy canvas for beginners and has the additional benefits of being very easy to clean.
Flannel
A woven cotton fabric, flannel provides the perfect texture for warm baby blankets, soft shawls and pajamas. Like most cotton-based fabrics, flannel is extremely easy to work with and can usually be washed on a normal wash cycle at home. Bear in mind that some flannels may be heavier than others.
Jersey Knit
A stretchy, knit fabric, jersey knit comes in both light and heavy weights and is perfect for t-shirts, blouses and sleepwear. Jersey knit has a very soft texture but due to the stretchiness of the fabric, it tends to bunch up frequently during sewing. This can make it a bit of a challenge for an inexperienced tailor.
Lace
Formed from a woven netting, lace is a light, transparent fabric, typically made into a floral design. Lace is almost exclusively used for formal wear, such as wedding and christening gowns. Users typically need a lining for this fabric type, due to its transparency and delicate nature. Most lace items must be dry-cleaned though some can be gently washed by hand and laid flat to dry. A single fray in lace can ruin the entire design; it is best left for those with advanced sewing skills.
Leather
Often used for upholstery, leather is a heavy material made from animal skin. Leather is extremely thick and durable, making it an excellent choice for upholstery and jackets. Leather generally cannot be laundered by traditional methods. To clean leather, wipe the surface with a warm soapy rag and allow the item to air dry.
Satin
A woven fabric that is shiny on the top and matte on the bottom, satin is a favorite choice for formal wear. Of course, because of its tendency to slip off the machine, satin can be difficult to work with. That said, it helps to use fine satin pins to attach the fabric.
Tulle
A lightweight, netted fabric frequently used to make clothing and crafts, tulle makes up most of the bridal veils and petticoats out there. Tulle is fairly simple to work with when using a narrow hemming foot. It is generally best to wash tulle by hand, though a gentle wash cycle on cold may be acceptable. Never put tulle in the dryer however and avoid dry-cleaning, as repeated dry-cleanings will lead to deterioration of the fabric.
Selecting the Ideal Quilting Fabric
A quilt is generally composed of three layers. The quilt top includes a background fabric, often sewn in squares, or appliqué, that will be placed on top of that fabric. The squares that make up the top fabric are known as "tops" or "blocks". Quilters can either create their own blocks or purchase already-made blocks on eBay. The bottom of the quilt is generally the same fabric or one that coordinates with the background fabric. In between these two layers is the batting, a material like cotton, polyester, silk or a blend that provides the heft of the quilt. The fabric that makes up the top and bottom of the quilt is almost always cotton.
Upholstery Fabric
When upholstering or reupholstering a piece of furniture it is best to use a heavy fabric that can withstand the wear and tear that upholstery has to take over years of use. You also want to make sure that the fabric matches the room in which the furniture sits, and that it is suitably fade-resistant. Top fabric brands for outdoor furniture include Knoll, Scalamandre, and Sunbrella.

Select the Best Threads for Sewing and Quilting
Though its tough to see with the naked eye, cheaper threads often have a lot of loose fibers, weakening the thread and therefore the stitches, so it is important to pick out top-quality threads for all projects. In addition to selecting a high quality thread, choose one that matches the color that occurs most often in the fabric. If an exact match cannot be found, always go a shade or two darker, not lighter.
There are a few different thread materials but most projects call for either a cotton or polyester thread. Also widely used, cotton-wrapped polyester thread combines the advantages of both thread types. Here's a more detailed look at some common thread materials:
Cotton
Cotton thread is good for fabrics that do not have much stretch to them. Cotton stitches will not hold up well to stretching, but generally look better than polyester or silk.
Polyester
Though polyesters sheen can be inappropriate for some projects, it is a better thread for clothing that has stretch to it. It also usually gives off less lint than cotton. Polyester is also good for embroidery due to its strength.
Silk
Both silk and fine cotton are good for use with delicate fabrics; go with silk if the fabric needs to stretch.
Quilting Thread
Quilting thread, usually made of cotton, provides ample strength for stitching through layers while preventing too much bulk in your quilt seams or tears that can occur from stressed fabric and heavy use over time.

Evaluate Sewing and Quilting Machines
Before purchasing a new sewing machine it is important to consider features, budget and level of skill needed for operation. There are many different types of sewing machines on the market and each one has its advantages. Most people prefer to start out with a relatively inexpensive machine and work their way up to a more advanced model, however if a machine is too bare-bones it may leave the beginning sewer frustrated, leading them to give up the hobby too soon.
Electronic Sewing Machines
Electronic sewing machines from brands like Bernina and Kenmore give the user more control over the machine. Owners can change stitch type, size and speed with the touch of a button, rather than having to make precise changes to the knobs on a mechanical sewing machine.
Computerized Sewing Machines
Electronic machines which also have memory that can store commonly used stitches and patterns (often allowing the user to change stitches using a handy LCD screen), computerized machines also store embroidery fonts, standardize the feeding of fabric into the machine and let users easily change foot pressure while working with fabrics of varying thicknesses. Popular brands include Brother, Pfaff and Husqvarna Viking.
Mechanical Sewing Machines
Mechanical sewing machines cost less, but do not offer the accuracy and ease of electronic and computerized machines. Nevertheless, many longtime sewers are comfortable with these machines and like the hands-on feel.
Combination Machines
Sewing machines that can also be used for embroidery, combination machines often have LCD screens for choosing from stored embroidery patterns, and usually offer automatic needle threading, quick bobbin refill and foot control. Top brands include Brother and Bernina, as well as Tajima and Melco for more commercial machines.
Sergers
Sergers are faster machines for basic sewing and trimming of seams. Formerly only available for commercial use, sergers from brands like Janome, Juki and Elna are now a part of many home collections.
Commercial Machines
Commercial machines are heavy-duty, all-metal machines made to handle thicker materials, sew through several layers and deal with heavier upholstery projects. Commercial machines have automatic feeds that guide the fabric through in 1-foot increments and hold it in place with an extra presser foot, while the other one is stitching. Find commercial machines from top manufacturers like Husqvarna Viking, Pfaff and Consew.

Get Essential Sewing and Quilting Accessories
While shopping, consumers will find a large selection of bobbins, thread, pincushions, and other necessities. There are many tools, however, that are considered basic necessities for a well-stocked sewing and quilting room, these include:
Flexible, tailor measuring tape of 60 inches or more
Easy angle or quilting ruler
Sewing and quilting patterns and templates
Quilting pencils
Two sharp pairs of scissors, one for fabric and one for paper
Pincushion
Pins
Various size needles for sewing machine
Various size needles for hand sewing
A rotary mat market with a 1-inch grid
100% cotton thread in various sizes
An iron and ironing mat or board
Seam ripper
Though beginning tailors may only use a standard presser foot for quite some time, there are a number of other presser feet that should eventually become part of a good sewing and quilting kit. Presser feet, which attach to the sewing machine and exert a specified amount of pressure on fabric as it is fed through the machine, are a necessary component of the machine.
Some commonly purchased pressure feet are described below:
The Walking Foot
A walking foot allows two pieces of fabric to go through the machine at the exact same speed and pressure. It is particularly helpful when working with slippery fabric like satin or silk.
The Quarter Inch Foot
The quarter inch foot helps the user to achieve a perfect ¼-inch seam without having to carefully mark the fabric and try to maintain the line. This particular foot is very good for creating patchwork designs.
The Zipper Foot
The zipper foot makes it possible to easily install zippers. The same foot is also helpful with adding piping or cording into various projects.
The Buttonhole Foot
Considered a must have by many, the buttonhole foot allows users to easily create buttonholes in their projects.

Find Sewing and Quilting Supplies on eBay
Stores that carry sewing and quilting supplies are fairly ubiquitous, but few offer the variety found in eBay's online marketplace. What's more, eBay often offers prices that are lower than those found in brick and mortar stores, and many of its merchants offer free shipping. With this selection and the site's robust search tools, eBay is truly a one-stop shop for tailors of all experience levels.
To begin shopping, simply visit eBay and access the Crafts portal via the "All Categories" link the upper-left corner. From there, click Fabric,, Quiltingoor Sewing,, and start browsing.
There are two ways to find products on eBay: categories and keywords.
Categories
The Categories list on the left side of each page allows the user to narrow down listings by item type. For example, the Quilting Categories list includes links to Quilt Instruction,, Quilting Kits,, Quilt Patterns,, Quilt Hangers,, Quilting Thread,, Tools and Equipment,, Tops and Blocks,, and more. As users move deeper into the site, new categories emerge, enabling shoppers to peruse progressively more specific and specialized listings.
Keywords
Users can also search eBay listings for specific words. For example, to find a sewing machine with an embroidery feature, you could type "embroidery sewing machine" (without quotation marks) into the Search box. Visit eBay's Search Tips page for more tips on searching with keywords.
If a search doesn't return the item for which you are looking, try shopping eBay Stores,, telling the eBay Community what you want by creating a post on Want It Now,, or saving a search on My eBay. A saved search will trigger eBay to e-mail you when the product becomes available.
Using eBay to Buy Sewing and Quilting Supplies with Confidence
eBay provides a number of safeguards for buying sewing and quilting supplies online with confidence. Before making a purchase, shoppers can research the seller and learn details about the item he or she offers. Read below to find out more about eBay protects consumers.
Know the Seller
Carefully read the details in item listings. Figure delivery costs into the final price. For big ticket items, make sure the seller will insure the purchase when it ships. To get more information about the seller or product, ask the seller by clicking the "Ask seller a question" link beneath his or her profile.
For additional protection, always be sure to complete all transactions on eBay. Transactions conducted outside of eBay are not covered by eBay buyer protection programs. Never pay for your eBay item using instant cash wire transfer services through Western Union or MoneyGram. These payment methods are not protected by eBay.
There are many other things that consumers can find out about the eBay seller before making a purchase:
What is the sellers Feedback rating?
How many transactions have they completed?
What do buyers say in their Feedback?
Did the seller receive praise?
Most top eBay sellers operate like retail stores and have return policies.
Do they offer a money-back guarantee?
If so, what are the terms and conditions?
Buyer Protection
In the unlikely event that an item is not received or is not as described, eBay Buyer Protection will cover the purchase price plus original shipping.

Conclusion
Sewing and quilting have been cultural institutions for ages-but that doesn't mean that a tailor can simply pick up a piece of cloth, some thread, and needle. To create fine work, one must understand the available materials and make the best decision based on his or her needs.
The worldwide marketplace on eBay provides consumers with a variety of unique options for purchasing quilting and fabric supplies. Whether the shopper is searching for a sewing machine, or simply wishes to refill their sewing kit with a fresh supply of pins, eBay provides numerous buying options to fit all budgets.