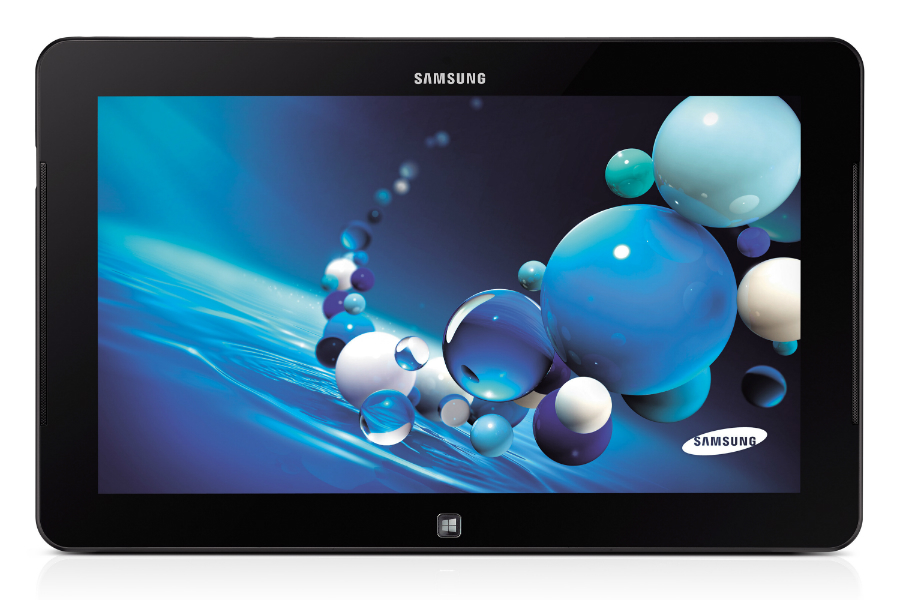 Mobile computing continues to grow by leaps and bounds. Consumers use smartphones and tablet computers to browse whenever and wherever it is convenient. There is even some suggestion that mobile Internet browsing may overtake traditional desktop browsing. In fact statistics suggest that more people use Facebook via a mobile device than via a desktop computer.
With all of the hype surrounding mobile computing, consumers can find it difficult to decide which mobile computing device is the best for their needs. Samsung and Apple both make popular tablet computers; Samsung produces the Galaxy line and Apple releases the iPad and the iPad Mini. In order to determine which one best suits their individual preferences and requirements, consumers should consider the physical characteristics of the tablets, including the weight, size, and screen measurements. They should also look at technical specifications and the availability of apps and accessories to customize their tablets.
Physical Characteristics
Apple and Samsung have different looks for their devices, offering different sizes and weights and a number of different models. These characteristics are a good place to start, as users should consider what they have room for in their electronics repertoire and how they plan on using the device. The best way to compare the different models is using the chart below to see the different measurements. From the chart, users can see that both Apple and Samsung offer tablets of different sizes, making them diverse options depending on the amount of space available to store them. Smaller models such as the Samsung Galaxy Tab 3 7.0 offer portability for commuters, while larger models like the Apple iPad offer more convenience and accessibility in terms of the typing and viewing area.
Device

Screen Size

Measurements

Weight

9.7 inches

9.5 inches tall
7.31 inches wide
0.37 inch deep

23.04 ounces

Apple iPad Mini

7.9 inches

7.87 inches tall
5.3 inches wide
0.28 inch deep

10.88 ounces

Samsung Galaxy Tab 3 7.0

7.0 inches

7.4 inches tall
4.37 inches wide
0.39 inch deep

10.58 ounces

Samsung Galaxy Tab 3 8.0

8.0 inches

8.26 inches tall
4.87 inches wide
0.27 inch deep

10.9 ounces

Samsung Galaxy Note 8.0

8.0 inches

5.35 inches tall
8.3 inches wide
0.31 inch deep

11.68 ounces

Samsung Galaxy Tab 3 10.1

10.1 inches

5.93 inches tall
9.57 inches wide
0.31 inch deep

17.99 ounces

Samsung Galaxy Note 10.1

10.1 inches

10.3 inches tall
7.1 inches wide
0.35 inch deep

20.96 ounces
This chart provides an easy reference for shoppers to compare each tablet from Apple and Samsung side-by-side in terms of screen size, dimensions, and weight.
Technical Specifications
The technical specifications of a device determine its capabilities, including its speed and the quality of its photographs, as well as its ability to connect to the Internet conveniently. The chart below details the technical specifications of the Apple iPad models compared to the Samsung Galaxy models.
Device

Processor

Storage

Camera

Wireless

Apple A6X quad core

16, 32, 64, and 128 GB available

1.2 MP front-facing
5 MP iSight main
1080-pixel HD video

WiFi or WiFi and Cellular Models available

Apple iPad Mini

Apple A5 dual core

16, 32, and 64 GB available

1.2 MP front-facing
5 MP iSight main
1080-pixel HD video

WiFi or WiFi and Cellular Models available

Samsung Galaxy Tab 3 7.0

1.2 GHz dual core

16 GB Expandable

1.3 MP front-facing
3.0 MP main
HD recording

WiFi or WiFi and Cellular Models available

Samsung Galaxy Tab 3 8.0

1.5 GHz dual core

16 GB Expandable

1.3 MP front-facing
5 MP main camera
HD recording

WiFi Only

Samsung Galaxy Note 8.0

Exynos 1.6 GHz quad core

16 GB Expandable

1.3 MP front-facing
5 MP main camera
HD recording

WiFi or WiFi and Cellular Models available

Samsung Galaxy Tab 3 10.1

1.6 GHz dual core

16 GB Expandable

1.3 MP front-facing
3.2 MP main
HD recording

WiFi Only

Samsung Galaxy Note 10.1

1.4 GHz quad core

16 GB or 32 GB Expandable

1.9 MP front-facing
5.0 MP main

WiFi and Cellular Models Available
Using this chart, shoppers can see the difference between the variousSamsung Galaxy Tab models,Samsung Galaxy Note models, and the Apple iPads.
Features
The Samsung tablets and Apple tablets differ the most in the features that they offer. Their touch screens differ in subtle ways depending on the model used, and they each run different operating systems, which gives them access to different apps for customization purposes. They also have different accessories available, such as cases and keyboards, so that users can tailor each tablet to their individual needs.
Touch Screens
Both the Apple tablets and the Samsung tablets feature easy-to-use touch screens that are quick and intuitive to use. However, the Samsung Galaxy Note tablets like the Samsung Galaxy Note 10.1 come with an added feature of the Samsung S Pen. This stylus allows users to easily write down notes or use features built into the apps, like PowerPoint or Photoshop Touch.
Operating Systems
The iPad 4 and the iPad Mini both run iOS 6. This software includes standard programs like Mail and Safari, as well as access to Siri, a digital assistant built into the iPad software and capable of receiving voice commands, as well as responding out loud. Each iPad also has access to the iTunes app store, with a huge range of apps available, from games to productivity software.
Meanwhile, the Samsung Galaxy tablets run the Android Jelly Bean. This operating system allows for smooth Gesture typing and Android Beam, which enables users with NFC devices to simply tap their devices together to transfer data back and forth. Both categories of the Samsung tablets, the Notes and the Tabs, can multi-task for added convenience.
Accessories
One of the easiest ways to customize a tablet computer is by adding a unique case. There are several different cases for the Samsung Galaxy Tab and Samsung Galaxy Note. Before purchasing, users should make sure they know the dimensions of their particular Samsung. A case made for the Samsung Galaxy Tab 3 7.0 is too small for the Samsung Galaxy Note 10.1. There are also several cases for the Apple iPads, including the Apple Smart Cover, a versatile case created by Apple specifically for its tablets. For added accessibility, several accessory-makers provide Samsung Galaxy keyboards to add to these tablets, and corresponding Apple iPad keyboards are also available, making these devices even easier to use in place of a traditional laptop computer.
How to Buy a Samsung or Apple Tablet on eBay
One place to purchase a tablet computer like a Samsung Galaxy or an Apple iPad is on eBay. Users simply need to go to any webpage on the eBay site and locate the search function. They can then type in a general search term like " tablet computer" and peruse the various search results, comparing and contrasting the different tablets available. Shoppers can also type in specific search terms to narrow down their browsing, looking at different deals from different vendors to find the best price on the tablet they want. There are even used and refurbished tablets available for additional variety and potential savings.
Other helpful features on eBay include the ability for buyers to contact sellers directly and make inquiries about the condition of the product or to ask specific questions. Sellers can also post various pictures so buyers can examine a product carefully before purchasing.
Conclusion
Mobile computing continues to become more and more popular, and the capabilities of mobile devices expand to meet the needs of those who browse while away from their computers. Picking a tablet computer is a difficult decision; with all of the varieties available, users can become overwhelmed if they do not know where to start looking. Two popular brands of tablet computers are Apple and Samsung. Both offer high-quality tablets for a variety of mobile computing needs, letting Internet users be productive and get their entertainment on the go. Users should learn about the physical characteristics of these types of tablets, the technical specifications, and their other features in order to find which is most suitable for their individual needs.