We send all our items by post, printed on special paper or CD support (depending on the product). However, if they fail to reach you or you loose the product, we will re-sent the product or alternatively let you download them. Here you will find instruction how to download them.
To recognize an e-mail from us, read exactly where they are from. All our e-mails comes from *eBay Seller: xprivate*. So, when you receive such an e-mail you know this is from us. The subject of our e-mails will be something like: *XPrivate Originals*
This is what you have to do:
Click on the link from our e-mail and put the username and password on the box that pop-up (also mentioned in the same e-mail).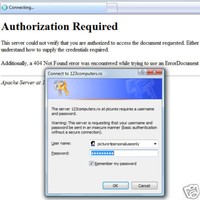 You will reach to download area with instant access and direct and fast download. If you have to download desktop wallpapers, you will have three versions: 4000 X 3000 (professional quality), 1600 X 1200 (desktop background) and mobile, smartphone, pda, small gadget sizes. This page will look like this: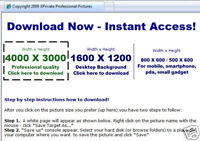 After you click on the picture size you prefer (up here) you have two steps to follow:
Step 1. A white page will appear as shown below. Right click on the picture name with the mouse - click *Save Target As...*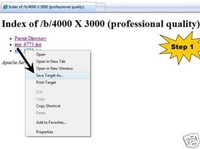 Step 2. *Save As* console appear. Select your hard disk (or browse folders) to a place on your computer where you want to save the picture and click *Save*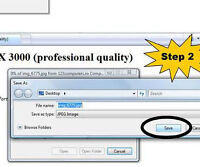 That's it!