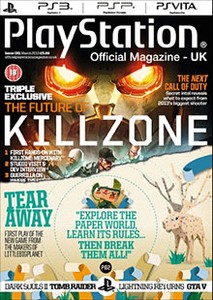 Players buy video games for the storylines, imagery, and challenge of each new game. Some players are so involved with gaming that they play several hours a day. No matter how skilled or experienced a player is with video games, there is always one game that can't be figured out without help. Players can spend weeks trying to get through difficult levels and solve hard puzzles. These players can make the game a little easier by purchasing a strategy guide. Video game guides provide players with helpful information to get through and win even the most difficult of games. These guides are available in several different types and formats for player convenience. When looking for a guide, it's a good idea to learn about these many options. This will make it possible to pick out the strategy guide most likely to lead a player to success. Video game guides are available in retail bookstores, on video game websites, and on auction sites for used and new merchandise, like eBay.
Types of Strategy Guides
Players have several different types of strategy guides to choose from when looking for one to help them through a particular game. These guides can be general or super specific, guiding players through each step of the game. Most larger strategy guides have walkthroughs in them, but there are other types of guides that focus on game basics, or even cheat codes.
Walkthroughs
Walkthrough guides walk the player through the entire game from beginning to end, or each of its multiple endings. Walkthroughs can be very long, depending on the game. These types of guides are usually divided up into chapters on a level by level basis. The best walkthrough guides are specific and provide players with every piece of information needed to get them through the game successfully. The walkthrough can be made in print, eBook, or video. Many players prefer the video walkthroughs because they show the exact action the players need to take on screen.
Tips and Tricks
Tips and tricks strategy guides provide players with the information they need to get the extra features, weapons, and levels in a game. These guides also provide players with special information for playing the game and improving their own game strategy. The best tips and tricks guides provide helpful information in all areas of the game, from fighting, to increasing levels, to finding secrets in game. These types of guides are available in print, on websites, and in video. Printed and website guides with tips and tricks are preferred by players as they allow players to peruse the guide at their leisure.
Cheat Codes
Some types of video game strategy guides are just cheat code guides with all the special cheats and codes hidden in a game. These guides are good for players that have played a game repeatedly, but can't find the secret codes in it, or who are stuck at a single point in the game and need a little extra assistance. These guides are available in print, on websites, and in digital video format. Some cheat code guides also provide players with workarounds to give them unlimited lives, gold, or energy. In the gaming community, using cheat codes is seen as a last resort option or a way of having more fun with games that have already been beaten.
Game Information
Standard video game information strategy guides provide more in-depth information than the standard video game manual. These guides are good to have for very complex games or series of games. They provide players with information about all the characters in a game, and a character history. Informational guides also detail different actions in game, including levels, worlds, goals, and playing rules. They may provide some additional tips, tricks, and a few cheats to help players advance further. Games that are useful to have these kinds of guides for include Civilization, Final Fantasy, Resident Evil, and the Legend of Zelda.
Strategy Guide Format
Video game strategy guides are available in several different formats for players. Different formats work best for different types of guides. Game players really need to consider what kind of format will work for them when looking for a strategy guide. This way, the player can take maximum advantage of the information provided within the guides.
Print
Printed strategy guides are available in books and magazines. Before the Internet became widespread in usage, these printed guides were the go-to source for tips and tricks, cheat codes, and in-depth game information. Printed guides are not as commonly seen on the market anymore, especially in magazine format. However, these game guides are still very helpful for the player that needs a guide they can keep nearby when playing a game.
About Pictures
The best printed strategy guides will include many color pictures to provide the player with visual references for the game. Enlarged, clear pictures of characters and enemies, accessories and weapons, and different levels in the game are all important graphics to have in printed strategy guides
EBooks
The eBook strategy guide is very similar to a printed strategy guide, except that it's available in a digital version. In fact, many publishers even produce digital copies of printed strategy guides. EBooks may be available in a standard eBook format or as a PDF file.
| Type of eReader/File Format | Kindle | Sony | Hanlin | IREX | Nook | Kobo |
| --- | --- | --- | --- | --- | --- | --- |
| AZW | Yes | No | No | No | No | No |
| BMP | Yes, Kindle 4 | Yes | Yes | Yes | Yes | Yes |
| EPUB | No | Yes | Yes | No | Yes | Yes |
| HTML | Yes, Kindle 4 | No | Yes | No | No | Yes |
| MOBI | Yes | No | Yes, V3 | No | No | Yes |
| PDF | Yes, all but original | Yes | Yes | Yes | Yes | Yes |
| PRC | Yes | No | Yes, V3 | Yes | No | No |
| TXT | Yes | Yes | Yes | Yes | No | Yes |
The many formats that eBook guides are sold in make it easy for players to download a guide to keep on their computers, handheld devices, or laptops. The eBook guide may be preferred for players who are playing a computer game on their desktop or laptop computer.
Video
Video strategy guides are very useful for walkthroughs. These guides are often screen capture videos of another player working through the different levels of the game with voice over by the player or a narrator. Video guides provide players with images and character movements that they can replicate in their own games. It also makes interpreting the instructions provided by a walkthrough that much easier.
Digital Devices
Other kinds of strategy guides could also be digital devices, such as cartridges plugged into game consoles along with game cartridges. These cartridges contain codes that allow players to get past puzzles, levels, and gain unlimited amounts of life or energy. Cartridges like those produced by Action Replay for older consoles usually only work for one version of one game on a console. New cartridges need to be purchased for new versions of games that are released by game manufacturers. These cartridges make gameplay easy, but they have a reputation among gamers as being an easy cheat to get through games rather than improving with practice.
Buying Video Game Strategy Guides on eBay
You can purchase a video game strategy guide on eBay by clicking on the Electronics category, then clicking on Video Games , Consoles and Accessories, and then clicking on Strategy Guides & Cheats. In this category, you'll find seller listings for any number of strategy guides in various types and formats. You can narrow down the available listings using the navigation menu on this page. The filters in the menu allow you to select listings by condition, price, seller, location, and more.
Use the Search Engine
The search engine on the home page of eBay is another way that you can start searching for specific buying guides with a search keyword. Enter a search term, such as "The Elder Scrolls Strategy Guide" into the search engine text box, then select the appropriate category from the dropdown menu, and then click on the "Search" button. This will start the search engine looking through all of the listings in that category for matching descriptions and titles. When the search engine is finished searching it will return all of the matching results in a results page. Use the navigation filters on this page to further narrow the results down as you like.
Conclusion
Video game strategy guides are available in several different types and formats. The type of guide and the format chosen depends on the player's preferences. Walkthroughs, tips and tricks, cheat codes, and general information guides all make it easier to play a game. These guides make it possible for players to get the most out of a game. The many different formats that guides are produced in make it possible to have a guide in print, eBook, video, and even on a digital device. Other kinds of guides are posted to websites and can be looked through at the player's leisure. Different formats are usually preferred by players for different types of guides. For instance, the printed format is best for tips and tricks and general information guides. Videos are great for game walkthroughs as they provide a visual representation that players can follow when playing their games. Video game buying guides are available in great quantity on eBay.