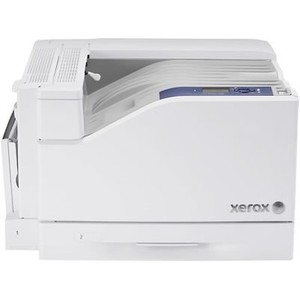 Printers give you a convenient way to produce photos, documents, Web pages, flyers, scrapbook pages and more at home or in your home office. Whatever you want to print, you'll find ink-jet printers, photo printers, laser printers, or multifunction printers to fit your needs on eBay.
Select the Right Type of Printer
Concentrate on the type of things you want to print when selecting a printer. Popular brands include HP printers, Epson printers, Lexmark printers, Canon printers, Dell printers, Samsung printers, Minolta printers, Panasonic printers, Oki printers, and Brother printers.
Get a good general-use printer
Inexpensive ink-jet printers print text and photos in black-and-white and color, and offer most home printer users all the functionality they need. They make a good choice if you plan to print documents, spreadsheets, Web pages, and a few family photos. They can often print on envelopes and specialty papers, such as cardstock and labels, as well as transparencies. If you want the ability to replace each color as ink runs out, look for a printer with separate cyan, magenta, yellow, and black ink cartridges. For more advice on choosing an ink-jet printer, go to eBay's Ink-jet Printers Buying Guide.
Print photos at home
Photo printers use six or more ink cartridges to produce prints with rich colors and fine detail. Some photo printers only accept photo paper while others also print to letter-size and legal-size paper, envelopes, and more. Also look for a:
PictBridge: PictBridge technology allows you to connect your digital camera directly to the printer over a USB connection.
Memory card slot: This slot allows you to take the memory card out of your camera, stick it in the printer, and start printing photos right away—without having to transfer images to your computer first.
LCD preview screen: If you're printing directly from a memory card or from your digital camera, this is a handy feature that lets you preview an image before you start printing.
Borderless printing feature: Borderless printing enables the printer to print right up to photo paper edges. Look for a photo printer that supports borderless printing for 4x6 or 8x10 photo paper.
Print on the road
If you travel a lot, a mobile printer, may be just what you need. These portable printers often weigh less than 5 pounds and some include a scanner. Also, look for mobile photo printers so that you can print photos anywhere, even on vacation.
Choose an office workhorse
Anyone who prints more than 100 pages a day can save time and money by using a laser printer instead of an ink-jet printer. Laser printers feature large paper trays, print more pages per minute than ink-jets, and come in two varieties: monochrome and color.
Monochrome laser printers: Fast monochrome laser printers produce sharp black text at about six to eight pages per minute (ppm) (12 to 14 ppm at minimum settings). Although laser printers cost more than ink-jet printers, the cost of monochrome toner costs less per printed page than ink-jet cartridges.
Color laser printers: Versatile color laser printers use CMYK toner toner to turn out vivid photos and graphics at a rate of two to three ppm. They cost more than monochrome laser printers, photo printers, or ink-jets. However, if you need to print a large number of colorful images for your home business in less time it takes to print on an ink-jet, they make a good option.
Get one machine to do it all
If you work from a home office, a multifunction printer, also called an all-in-one printer, may be just what you need. You'll get printing, scanning, and copying capabilities, all in one device. Some machines even allow you to fax. If you do a lot of copying or scanning, look for a multifunction machine with an automatic document feeder (ADF) so that you don't have to load the pages one-by-one.
Pick up printer accessories
On eBay, you can find everything you need to make printouts and keep your printer running. Look for printer accessories such as printer cleaning kits, printer repair kits, printer power supplies, black ink-jet cartridges, color ink-jet cartridges, black laser toner, color laser toner, paper, photo paper, drum cartridges, and printer ribbon.
Understand Printer Specifications
Learn how to compare the technical differences among printer models.
Printer resolution: Resolution is an indicator of image quality. It describes how many dots a printer lays down per inch, both horizontally and vertically. For text, look for a resolution of at least 600x600 dots per inch (dpi). If you plan to print a lot of photos and graphics, look for 1200x600 dpi to 1200x1200 dpi.
Printer memory: Like computers, printers have their own processors and memory. More memory can help line up multiple print jobs or keep things flowing smoothly when graphics-rich printouts are created. Extra printer memory can also mean that printing won't slow your computer down. Some printers allow you to add memory upgrades which you can find on eBay.
Printer connections: Printers typically connect to your computer via USB, FireWire (IEEE 1394), or a network cable connection.
Operating system compatibility: Make sure the printers you consider are compatible with your operating system.
Printer paper handling: Many printers can handle a wide variety of paper, including letter-size paper, legal-size paper, envelopes, labels, transparencies, and cardstock. If you frequently print to letter- and legal-size paper, you may want a printer that has more than one paper drawer, so you don't have to change paper sizes. If you make hundreds of printouts a day, look for a paper tray with a high capacity. High-end printers may offer multiple output trays, collators, and automatic staplers.
Sellers often include product specs from the printer's box or manual, or from the manufacturer's Web site in their item listings. This information comes from the manufacturer. Your print performance may vary.
Find Printers & Printer Supplies on eBay
Once you know what type of printer or printer supplies you need, go to the Computers & Networking portal, click Printers or Printer Supplies & Accessories, and start searching for item listings on eBay.
Categories
The Categories list on the left side of each page will help you narrow down your listings by item type. For example, the Printers Categories list contains links to All-In-One, Multifunction, Ink Jet & Photo Printers, Laser Printers, and more. As you dig deeper into the site you'll also be able to narrow down your choice by brand.
Keyword search
Search eBay listing titles for specific words. For example, if you want to find a color laser printer, type "color laser printer" (without quotation marks) into the Search box. Select "Search title and description" to expand your results. Visit eBay's Search Tips page for more tips on searching with keywords.
If you can't find exactly what you want, try shopping eBay Stores, tell the eBay Community what you want by creating a post on Want It Now, or save a search on My eBay and eBay will email you when a match becomes available.
Buy Printers & Printer Supplies with Confidence
Before making your purchase, make sure you know exactly what you're buying, research your seller, and understand how eBay and PayPal protect you.
Know your purchase
Carefully read the details in item listings.
Figure delivery costs into your final price. If you spend a lot of money, make sure the seller will insure the item when it ships.
If you want more information, ask by clicking the "Ask seller a question" link under the seller's profile.
Always make sure to complete your transaction on eBay (with a bid, Buy It Now, or Best Offer). Transactions conducted outside of eBay are not covered by eBay protection programs.
Never pay for your eBay item using instant cash wire transfer services through Western Union or MoneyGram. These payment methods are unsafe when paying someone you do not know.
Know your seller
Research your seller so you feel positive and secure about every transaction.
What is the seller's Feedback rating? How many transactions have they completed? What percentage of positive responses do they have?
What do buyers say in their Feedback? Did the seller receive praise?
Most top eBay sellers operate like retail stores and have return policies. Do they offer a money-back guarantee? What are the terms and conditions?
Buyer protection
In the unlikely event that you don't receive your item or it is not as described, eBay Buyer Protection will cover your purchase price plus original shipping. Learn more.