Plantronics claims Voyager Legend is the world smartest Bluetooth headset and we agree, we are all shocked with its advanced noise canceling technologies (filter even wind noise), the latest non-coating for moisture resistance is perfect for sports and daily use. A2DP music streaming and multi-point pairing is the standard features of nowadays advanced Bluetooth headset
Check our store for the latest Plantronics Voyager Legend Bluetooth Headset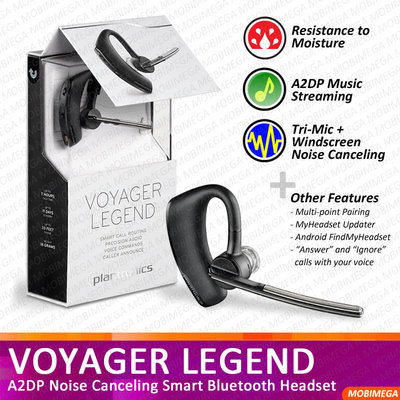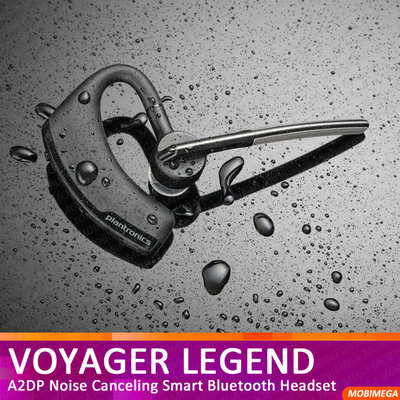 Smartest and Most Advanced Noise Canceling Keep Your Important Calls Crystal Clear
Triple-mic active Digital Signal Processing (DSP) plus:
- Internal, adaptive 20-band equalizer
- Acoustic echo cancellation
- Sidetone detection for noise conditions
Triple-barrier wind noise protection:
- Stainless steel windscreens
- Acoustic fabric mesh
- Electronic filter in mic circuitry
Latest Nano-Coating for Moisture Resistance
Extra long 7-hour talk time and 11-day standby time ideal for whole day usage, no more worrying about sweat, rain the inevitable coffee spill that would harm the Legend! The hook body is made of ultra lightweight, flexible and comfortable materials which you don't even feel tired for long time wearing, even with glasses.
100% Hands-free Headset with Voice Commands
Legend recognize your voice commands to "Answer" or "Ignore" phone calls automatically with your voice.
Self Upgradable with MyHeadset Updater
Change language, sensor, and other settings on your headset using your USB cable, laptop, and the easy Plantronics MyHeadset Updater online tool.
Self Developed Android and iPhone Apps
Extend Legend's features with the unique Apps by Plantronics on GooglePlay (Android) and Apple App Store (iPhone)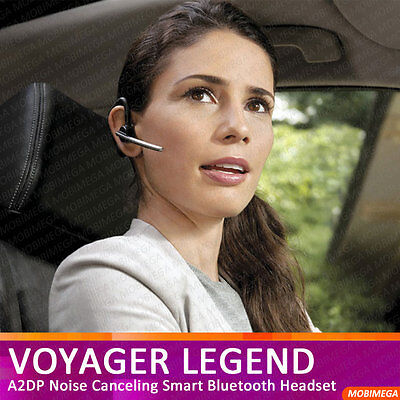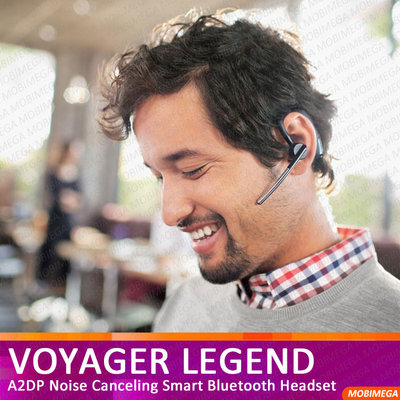 Even good and professional looking for ladies and gentlemen!
This guide was written by MobiMega - "Your Genuine Gadget Web Store".
If you think this guide helpful, we appreciate if you could vote "YES" for this!
About MobiMega - MobiMaxx
We sell premium GENUINE gadgets for mobile phones and tablets as well as PC peripherals, all items are in 100% NEW IN BOX and well packed for fast air mail with tracking to worldwide. Top selling includes accessories for iPhone, iPad, Samsung Galaxy, Bluetooth Headsets, Car Mount Holders, etc. Worldwide retail and wholesale orders are welcomed.
Visit MobiMega's eBay Store for more excitement