I am a seller of Pivi fujifilm printer and i receive a lot of question about this item, I hope this little guide can help those people interested in this fabulous small machine.
What is Fujifilm Pivi MP-300 mobile printer?
The last release of Fujifilm Japan is a small compact printer 146mm x 102mm x 29mm/ 225g. and allows to print credit card size pictures with frames in 20 seconds.
What kind of ink is necessary for this printer?
No ink is needed for this printer photo,
Pivi films
prints itself like Polaroid Instant photos.
Can i make prints from my digital camera?
Yes! primarily pivi printer was designed for make prints from cellphones devices via infrared rays interface, but with the new Pivi MP-300 you can make prints pictures taken with any brand digital camera with Pictbrigde feature, additional to the infrared interface for cellphones, just switch your digital camera to Pictbrigde mode and connect to the pivi using your camera USB cable. Since prints can be made from digital cameras the quality of pictures are better.
What kind of batteries use this printer?
This printer comes with 2 Lithium batteries included in the package. CR2 Lithium batteries are available in all countries. AC Official Fujifilm Pivi printer MP300 adapter is also available but it has to be purchased separately, this adapter is also compatible with more of 20 Fujifilm digital cameras, and supports worldwide voltages 140/240v..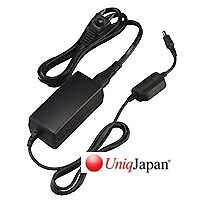 You can print 70 pictures until batteries replacement using USB cable and making prints from your digital camera.
You can make 100 prints using Infrared "wireless" port from cellphones or Finepix Z camera models.
Unlimited prints using the adapter. Pivi printer is not a rechargeable device or their batteries are not rechargeable, it always has to be used with batteries or with the adapter.
How will I know if my cellphone is compatible with this printer?
Irda infrared interface is a standard interface communication technology, and if your cellphone has this function (most of cellphones ) and then it will work with pivi printers.
What is Pictbrigde?
Pictbrigde is a worldwide direct print standard developed by Canon, Fuji, HP,Olympus Seiko/Epson and Sony. It allows digital cameras, camcorders and other image capture device to connect and print directly to photo printers and other output devices, no Pc is required. Benefits of Pictbrigde: you can connect any Pictbrigde compatible printer regarded of the manufacturer and enjoy direct printing without the use of a computer. With no need for a pc and support for inter brand connectivity, Pictbrigde ultimately means more choice for you the consumer. Actually almost 100% of digital cameras are Pictbrigde compatible but please consult your camera manual first.
What is IrDA?
IrDa is a transmission standard commonly used in computer and peripherals like mobile phones. The basic purpose of IrDA is to provide device-to-device communication over short distance. With IrDA no cables are required so this is easy to connect same device like your mobile phone to laptops but IrDA standard require close distance communication of devices.
Please vote this guide for a strong ebay community thank you!!