FOR HELP GOTO
HTTP://WWW.CELLULARSOFTWAREEXPRESS.COM


If you've made a PayPal payment and your My eBay shows the payment status as Pending, log into your PayPal account to see what the PayPal status is.
If the PayPal status is Uncleared, you've made a payment by eCheck.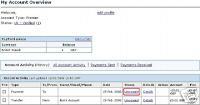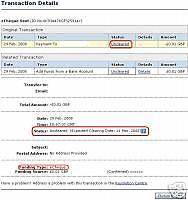 An eCheck is a payment funded by your bank account, but without a back-up source of funding – i.e. a credit or debit card. The eCheck will not clear until the money has been taken from your bank account and deposited in the seller's PayPal account. This will take approximately 7-9 working days.
If both the seller and you are happy to wait for the eCheck to clear, you need do nothing else, but please be aware that most sellers will not ship the item until the eCheck has cleared.
If you wish to expedite the transaction, you could ask the seller to cancel the eCheck by refunding it (by opening the transaction details in their PayPal account and using the Issue Refund link).
You can then make an instant payment either by adding a debit/credit card to your PayPal account or updating your expired card in your PayPal account.
Please note however, that the funds for the eCheck will still be collected from your bank account and they will be returned to your PayPal balance (not your bank account) once the eCheck has cleared with the seller. So if you intend to have the eCheck cancelled and then pay by Instant Bank Transfer or direct from your Debit Card – make sure you have enough cleared funds in your bank account to cover both payments in the meantime.
_______________________________________________________________________________________________________________________________________
The most common reason for eChecks to be issued is because the debit/credit card attached to the PayPal account has expired. So if you were making instant payments before and now you're sending eChecks check the expiry date of your card in your PayPal account.