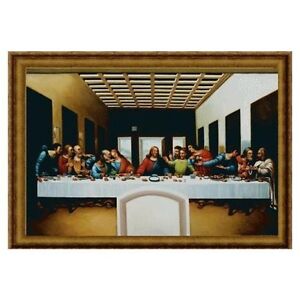 Carefully chosen paintings can set the tone for any room. From landscapes, portraits, and still life to Impressionism and Surrealism, you'll find a wide selection of paintings on eBay. To get a good deal on a true work of art, you need to know what type of painting you want, which questions to ask sellers, and how to use eBay tools to discover the right paintings for your home.
Discover Paintings
When determining what type of painting to buy, decide if you want to collect paintings from a particular artist, medium, time period, or genre, or simply add personality to your home décor. To discover which style appeals to you most, window-shop for paintings on eBay. Popular painting styles include:
Abstract paintings: In abstract art, an artist either exaggerates or simplifies the form of the subject to attach emotion or other meaning to it.
Art deco paintings: Art Deco, a form of abstract art, celebrates technical advances of the 1920s and 1930s. Art deco paintings have a slick, metallic look, include jarring angles, and use colors of machinery.
Gouache watercolors: Gouache paintings, a type of watercolor, include white pigments that make them thicker and more opaque than other watercolors.
Impressionist paintings: During the Impressionist era of the late 19th century, painters such as Monet and Renoir altered their strokes to approximate the effects of changes in lighting on a subject. Impressionism remains a popular style for modern-day painters, collectors, and art enthusiasts.
Pop art: Pop art depicts contemporary, common objects in a way that makes a statement about modern culture. The pop art movement is most often associated with Andy Warhol and Jasper Johns.
Realist paintings: Realism portrays faithful and realistic depictions of subjects, arising from the idea that any subject in and of itself is worthy of being painted.
Surreal paintings: Surrealism, a fantastic approach to art, features objects that look or act unnaturally or are depicted together unexpectedly, as in a dream.
Before you buy, make sure the painting style you choose will look good with the décor of the room where the painting will hang. For example, a wood-paneled den is probably better suited for a 19-century Realist hunting scene than a brightly colored Art Deco cityscape.
Decide between original paintings and reproductions
You'll find a large selection of original paintings, some even listed by the artist, on eBay. If you want to buy artwork purely for decoration, you can save some money by purchasing quality reproductions. For example, high-resolution digital reproductions, called giclees, typically hold up well over time and even hang in some galleries. These high-resolution prints are produced from digital images created on a six-color inkjet printer, and can be printed onto canvas, watercolor paper, or other media.
Speak Like an Art Dealer
Before you purchase a painting on eBay, make sure to pay close attention to the details in item listings, including the description of the painting's size and condition. Images can also give you an idea of size and condition. Also make sure you understand common terms used in the art world so that you can get all the information you need to feel comfortable with your purchase.
Catalogue raisonné: The catalogue raisonné, a comprehensive listing of an artist's works, includes details about the ownership of each painting, current condition, and images of each painting.
Provenance: Provenance is a document detailing past ownership and condition of a print as well as where it has been displayed. Provenance helps validate authenticity of a piece and sellers should be able to provide the provenance of original paintings. Provenance of older paintings may be incomplete or nonexistent as documentation can get lost or damaged over long periods of ownership.
Proof of authenticity: Though difficult to say without a doubt that a painting is an authentic original work by a particular artist, ask for proof that a credentialed expert studied the painting and verified its authenticity. This third-party evaluator should be able to provide their own credentials that demonstrate expertise in a particular style, genre, or artist as well. Do not accept any type of certificate of authenticity; the art world does not generally use them.
Attributed to: The words "attributed to" indicate that an expert evaluated the style of a painting and other factors and determined that a particular artist likely produced a painting. However, the expert cannot definitively confirm the artist produced the painting.
If you have questions about a particular listing, ask the seller. Experienced sellers will want to make you as content as possible so that you'll shop with them again. When you find a seller you like, find out if they run an eBay Store, especially if they specialize in your favorite artist or genre. As a collector, forging a relationship with larger, more experienced sellers who reliably get experts to appraise their paintings can also give you increased peace of mind.
Find Paintings on eBay
Once you know what type of painting you want, go to the Art portal, click Paintings, and start searching for art on eBay.
Keyword search: Search eBay listing titles for specific words. For example, if you want to find a reproduction of a Surrealist oil painting, type "Surrealist oil reproduction" (without quotation marks) into the Search box. If you want an Impressionist landscape oil painting, type "Impressionist oil landscape" (without quotation marks) into the Search box. Click "Search title and description" to expand your results. Visit eBay's Search Tips page for more tips on searching with keywords.
If you can't find exactly what you want, try shopping eBay Stores, tell the eBay Community what you want by creating a post on Want It Now, or save a search on My eBay and eBay will email you when a match becomes available.