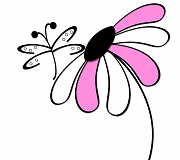 Here at
Kookoo For You
we have become experts in shipping 78 rpm records. Recently, we have had many people ask us how we are able to ship so many 78 records with such a low occurrence of damage. They are very brittle and therefore prone to breakage with only the slightest bump or ding and we all know the great care postal employees take with our fragile parcels. We have found that it is pointless to package them the same as you would an LP or 45, as they will most certainly arrive broken and your customer will be unhappy to say the least. A bit more care is required when packaging a 78. This is how we do it.
Packaging materials required:
12.5x12.5x1 Kraft Easyfold (Uline part #S-167)
14x14x6 box (Uline part #S-4140)
Packing Peanuts
Packaging Tape
Bubble Wrap
Step 1:

Lay the easyfold flat and place a 12x12 sheet of bubble wrap in the center. Lay the record on top of the bubble wrap and place another sheet of bubble wrap on top. Use packing tape to seal all sides of the bubble wrap, creating an envelope around the record. This will prevent the record from sliding around and hitting the sides of the easyfold during transit. (If you are shipping more than 1 record at a time, we have found that you can ship up to 4 records in 1 easyfold. Just make sure to separate each with a sheet of bubblewrap.)
Step 2:
Fold in all 4 sides of the easyfold and seal with packing tape.
Step 3:
Get your 14x14x6 and line the bottom with approximately 2 inches of packing peanuts. Lay your sealed easyfold on top and fill the rest of the box with peanuts, shaking the box slightly so the peanuts settle tightly around your easyfold. You want to make sure your easyfold does not move inside the 14x14x6.
Step 4:
Seal your 14x14x6 by double taping closed. You can take an extra precaution by putting a FRAGILE sticker or writing FRAGILE on the box in bold letters. (I'm not sure if that really helps, but it makes us feel better.)
We hope you have found this guide helpful and that all of your 78's find safe passage,
From all of us here at
Kookoo For You!