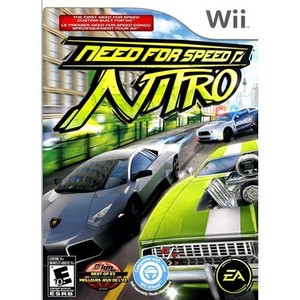 Shake, swing, punch, wave, flick, stab, and lunge your way through Nintendo Wii vvideo game worlds. Win Wii controllers, Wii accessories,, and Wii games on eBay and create the ultimate immersive gaming experience for yourself and your friends.
Get Into the Action With Nintendo Wii Controllers
Let's face it, one of the big selling points of the Nintendo Wii is its controller, the Wii Remote (also called Wiimote). It's filled with motion sensors, letting you control on-screen gaming action with your movements, but there's an issue: your console only comes with one! Not to worry, Nintendo Wii was designed to bring people together and supports up to four controllers. You'll find a huge selection on eBay, as well as add-ons and options to bring your gaming to the next level.
Stay Connected With Nintendo Wii Accessories
Stay connected to your games with must-have Wii accessories.
Build Your Nintendo Wii Game Library
New games are being released for Nintendo Wii all the time, including games featuring some of Nintendo's most beloved characters.
Find Nintendo Wii Games and Accessories on eBay
Once you know what type of Nintendo Wii accessories and games you want, go to the Video Games portal.. Click the Nintendo Wii link under Accessories or under Games and start narrowing down your options.
If you can't find exactly what you want, try shopping eBay Stores,, tell the eBay Community what you want by creating a post on Want It Now,, or save a search& on My eBay and eBay will email you when a match becomes available.
Buy Nintendo Wii Games and Accessories With Confidence
Before bidding on an iPod, make sure you know exactly what you're trying to purchase, research your seller, and understand how eBay and PayPal protect you.
Know your purchase
Carefully read the details in item listings.
Know your seller
Research your seller so you feel positive and secure about every transaction.
Buyer protection
In the unlikely event that you don't receive your item or it is not as described, eBay Buyer Protection will cover your purchase price plus original shipping. Learn more..