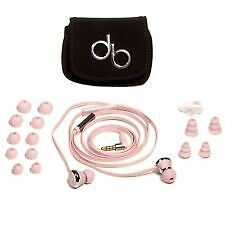 Do you love music? Do you have an IPhone? Well then, I have the perfect headphones for you!!!
Dr. Dre Diddybeats w/Control Talk for your IPhone are great! They come in all colors, but ebay has a pink pair right now for less than $70!! You can't beat that!!

They are great looking, come with a great case & many accessories. In fact, here is the link to take you directly to purchase them if you like!!
http://www.ebay.com/itm/NEW-Monster-Beats-Dr-Dre-Diddybeats-w-ControlTalk-In-Ear-iPhone-Ipad-Ipod-Pink-/151307424434?pt=US_Tablets&hash=item233aa012b2

How easy is that? I love these headphones. They are great for working out, running, cleaning or just plain relaxing. They come with many accessories such as extra earpieces, etc...........

I know I have to hide mine from the kids....as they love music too!! But I'm pretty sure ebay has plenty for me & them!! I would recommend these to anyone that loves music, has an IPhone & wants to listen to some beats!!!