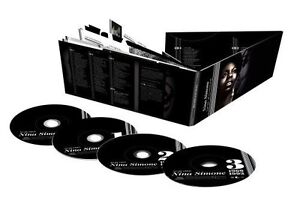 Music memorabilia helps users get closer to the world of their favorite musicians. This guide will explain how to navigate the large and sometimes overwhelming music memorabilia market. All it takes is a little research and planning to get you well on the way to adding a sought-after item to your collection, or finding a unique gift for the special music-lover in your life.
Get to Know Types of Music Memorabilia
Music memorabilia includes a wide range of vintage and current items that reaches from collectible ephemera to out-of-print records. Music enthusiasts have a world of fascinating items to explore, ranging from LPs signed by The Beatles to guitars, picks, posters, and other memorabilia used, inspired, or signed by such diverse artists as Eric Clapton, John Mayer, Jimmy Page, Bob Dylan, Dave Matthews, and Jimi Hendrix. Popular music collectible items also include apparel, concert memorabilia, music novelty items such as bobble-heads and mouse pads, autographed photos, posters, and album covers-just to name a few. Simply put, the market for music memorabilia is incredible. To organize this wealth of options, many music memorabilia vendors categorize items by musical genre. Some of the most popular music memorabilia genres include:
Rock and Pop Music Memorabilia
Are you in the mood for a Magical Mystery Tour with The Beatles? Or would you like to visit Scarborough Fair with Simon and Garfunkel? Perhaps you'd like Peter, Paul, and Mary to help you lament that your friend is leaving on a jet plane? Regardless of your taste and purposes, the market for rock and pop music memorabilia is a source of inspiration that lets you relive the genre's heyday. Popular memorabilia searches range from Elvis-themed jewelry, sunglasses, posters, and albums to concert ticket stubs, posters, and albums from AC/DC, The Grateful Dead, Jimi Hendrix, Kiss, Madonna, Metallica, Pink Floyd, The Rolling Stones, and other rock and pop icons.
Current Music Memorabilia
Contemporary music changes constantly. At various points, the airwaves have been dominated by Green Day, Dave Matthews, Madonna, Michael Jackson, Britney Spears, Eminem, Justin Timberlake, Coldplay, U2, Celine Dion, Tupac Shakur, Bruce Springsteen, and more. Only the zeitgeist knows where this genre will turn in the future-but one thing is certain: the music memorabilia market expands to include emerging talents just as quickly as new musicians are able to produce music.
Country Music Memorabilia
The doors to the Grand Ole Opry House are always open in the world of country music memorabilia. Nashville devotees looking to get rhythm will find a huge selection of apparel, concert memorabilia, novelty items, photos, and posters featuring Johnny Cash, Willie Nelson, Loretta Lynn, George Strait, Hank Williams, Shania Twain, Reba McEntire, Kenny Chesney, Keith Urban, Toby Keith, Garth Brooks, and other favorites.
Rap and R&B Music Memorabilia
Rap and R&B enthusiasts can find mementos from top rap and hip hop stars, both classic and contemporary. From Public Enemy, Run DMC, and MC Hammer to 50 Cent, Tupac Shakur, Biggie Smalls, Will Smith, Lauryn Hill, and Lil' Kim, the music memorabilia market features keepsakes and tie-ins devoted to virtually every rap and R&B star.
Classical, Opera, and Show Tune Music Memorabilia
Connoisseurs of classical music will be thrilled to discover the vast amount of exciting memorabilia available from the realm of symphonies, concertos, sonatas, lieder, musicals, and operas. Genre enthusiasts can collect mementos that range from playbills issued at the Met or Carnegie Hall to letters, postcards, records, sheet music, and autographs from historical and current composers, conductors, and performers. Whether it's Richard Wagner or Giuseppe Verdi, Andrew Lloyd Webber or Alan Menken, Pyotr Tchaikovsky or John Williams, fans of arias, symphonies, and show tunes will find no shortage of inspiring collectibles.
Jazz, swing, and blues music memorabilia
If you are attracted to the decadence and flamboyance of the Roaring '20s, smitten by the mesmerizing drumming of Gene Krupa, or tuned in to the hypnotic cool of Miles Davis, Chet Baker, and Bill Evans, you will not be disappointed by the huge selection of jazz, swing, and blues memorabilia available on the open market. Collectible items include vinyl records, album covers, flyers, posters, photographs, and magazine articles from jazz, swing, and blues giants such as Louis Armstrong, Ornette Coleman, Albert Ayler, Sun Ra, Ray Charles, Bessie Smith, Nat "King" Cole, Muddy Waters, BB King, Bobby Rush, Clarence Carter, Peggy Scott-Adams, and many more.
Determine the Value of Music Memorabilia
There are many ways to determine how much you should expect to pay for specific types of music memorabilia. To get an idea of a particular item's appropriate price, collectors often find it useful to visit pawn shops, specialty stores, the "used" sections of major record stores, street fairs, and music festivals. Another great source of information is, of course, the Internet. Online marketplaces serve as excellent barometers of current memorabilia value; eBay, for instance, includes a "Completed Listings" section on its website, allowing shoppers to track the prices of similar items sold over the previous two weeks.
Before making a purchase online, make sure to check the item listing for photos and other important details, such as how, when, and where the item was obtained. Do your homework and get as much insight into the circumstances surrounding the item's acquisition as possible. A listing that lacks images or credible background information is less trustworthy than one that includes photos or a legitimate verification of authenticity. When shopping for autographed music memorabilia, also research what an artist's signature is supposed to look like. Many con artists take for granted that buyers won't complete the necessary leg work to avoid falling victim to fraud.
In addition to the above, several key factors determine the value of a particular piece of music memorabilia, including age, condition, content, rarity, and authenticity. If you are new to the music memorabilia market, be sure to look closely at the following valuation variables.
Music Memorabilia Age
Like antiques, older autographs and pieces of music memorabilia often cost more than similar items from contemporary acts, which may be easier to obtain. That said, an old item that is in subpar condition must be extraordinarily rare to command high valuations.
Music Memorabilia Condition
Typically, the better the condition of a piece of music memorabilia, the more valuable it becomes. When you evaluate photos in item listings, look at whether the music memorabilia looks pristine, clean, and intact. Exceptionally rare items might be valuable even when in sub-standard condition, but most pieces of music memorabilia lose substantial value if they are damaged.
Music Memorabilia Content
If an item provides insight into an artist's character or the object's historical context, it is likely to be more valuable. Such items often include signed documents or handwritten letters, among other collectible items. In general, though, autographs and music memorabilia maintain more worth if they have not been personalized; there is certainly sentimental value in a signed photo that includes a personal note from the musician to the intended recipient-but unless that recipient is also someone of historical note, such attributes will ultimately detract from the item's worth. It also worth considering that ink signatures tend to fetch higher prices than pencil signatures; the former often lasts longer than the latter, and generally fades less quickly.
Music Memorabilia Rarity
Unique pieces of music memorabilia - such as rare autographs of famous (or infamous) people - often command high prices. For example, if a person is no longer living, and therefore no longer producing autographs, the value of his or her signature increases significantly. That said, a poorly preserved signature, even if rare, is likely to be worth less.
Music Memorabilia Authenticity
Authentication is a way of determining whether an item is genuine. Because of their training and experience, experts can use subtle, ostensibly unimportant details to detect counterfeits. Even so, you should know that this sort of verification is not an exact science, a fact that sometimes leads authenticators to arrive at conflicting results. Authentications can derive from many forms of evidence, including:
Still photographs of individuals wearing a certain item or signing a certain item.
Testimonials from someone associated with a band or artist.
A Certificate of Authenticity (COA) from the studio, an authenticator with industry credibility, or another entity that has a proven track record of experience and integrity. Some COAs come from divisions of publicly traded companies, while others come from individual dealers and collectors offering their own personal guarantees. The credibility of a COA depends on the issuing party's track record.
You may want to use an authentication and grading service to evaluate an item before bidding on or buying memorabilia, especially if the object you're seeking is particularly expensive. An independent, experienced evaluator can help examine a listing on an online marketplace and, for a small fee, point out potential causes for concern. You can also use an authentication and grading service to get a thorough evaluation of a recently purchased item. Among the marketplaces available online, eBay is one that offers a list of well-known authentication sites and resources with good credentials. More details on this are discussed further down in this guide, in the "Find Music Memorabilia on eBay" section.
Understand Music Memorabilia Terms
Sellers use a variety of terms to describe specific editions of music memorabilia. Common terms, acronyms, and abbreviations are detailed in the following chart.
| Term | Abbreviation(s) | Notes |
| --- | --- | --- |
| Limited Edition | LIM ED, LTD ED, LTD, LE | Production of some music memorabilia may be limited to a specific, pre-announced number (e.g. only a limited quantity of 5,000 items were manufactured), or by time period. This restricted supply can make the limited edition item more valuable. Limited editions often come with a Certificate of Authenticity (COA). |
| Annual Edition | none | Annual edition music memorabilia is produced for one year. |
| Open Edition | none | Open edition music memorabilia is not limited and could still be in production. |
| Artist's Proof | AP | Memorabilia that is listed as an artist's proof is part of an edition set aside for the artist. |
| No Reserve | NR | If there is no reserve, the seller has not set a minimum price for sale. |
| Mint in Box | MIB | MIB designations denote a new item that has never been displayed and is mint condition. |
| New in Box | NIB | A new item that has never been displayed or otherwise used will often carry the NIB label. |
| Certificate of Authenticity | COA | A Certificate of Authenticity is a document from a reputable or official source that testifies as to the legitimacy of an item. |
| Letter of Authenticity | LOA | A Letter of Authenticity fulfills the same purpose as a Certificate of Authenticity. |
| Brand New Boxed | BNB | The BNB designation means an item is unused and should come in its original, unopened packaging. |
| No Longer Available | NLA | An NLA label means the item is no longer on the market. |
| Long Playing | LP | A record designed to be played back at 33.3 rpm will carry the LP abbreviation. |
| Extended Play | EP | A record or CD that contains 15-35 minutes of music, an EP record is designed to be played back at 33.3 rpm or 45 rpm. |
| Import | IMP | The IMP abbreviation denotes that the collectible was shipped from another country. |
| Out of Print | OOP | An item that is out of print is no longer being produced. OOP status often leads to an increase in value, as the item will usually be less easily found than it was when its print run was still active. |
| Original | ORG, Orig | If the memorabilia is marked with an ORG tag, it is an original item, not a replica or copy. |
| Promotional | PR, Promo | Promotional collectibles include items - such as posters, flyers, or postcards - that were used to promote a particular album, concert, or appearance. |
Additional abbreviations that refer explicitly to condition of a given piece of music memorabilia include:
M: Mint condition.
EX: Excellent condition.
VG: Very good condition.
G: Good condition.
F: Fair condition.
P: Poor condition.
Find Music Memorabilia on eBay
Once you know what type of music memorabilia you need, you can begin shopping. Due to the global nature of music memorabilia interest, online marketplaces are great resources. With a vast selection of both new and used items, as well as advanced search tools and various consumer protection programs, eBay is a particularly extensive and convenient option.
To shop with eBay, visit www.ebay.com and access the Entertainment Memorabilia portal from the "Categories" listing in the left panel. From there, you can select Music Memorabilia from the "Browse By" listing on the left. Once you reach this portion of eBay's listings, you'll be able to refine your search with a suite of advanced tools.
Using eBay's Search Tools to Find Music Memorabilia
Some of eBay's search tools are arranged linearly. That is, as users move from a broader category to a more specific category, a series of increasingly refined search options will become available in the left navigation panel. Other search options are driven by terms that users input, rather than a series of menus. For example, if you want to find a photo from the Rolling Stones 1965 tour of Germany, type "Rolling Stones German tour" (without quotation marks) into the Search box. Remember to use a "+" (without quotation marks) between consecutive words in a keyword phrase.
Advanced Search
Through eBay's Advanced Search, users can control more precise tools that give users the option to search by Seller, Buyer, or Store. It is also possible to change how eBay interprets search queries. Instead of the default method, search results can be told to focus on combinations of words, individual words, or exact phrases. To ensure the best returns, visit eBay's Search Tips page for techniques that will help you to more effectively refine your search.
Other Tools
If you can't find exactly what you want, try shopping eBay Stores, telling the eBay Community what you want by creating a post on Want It Now, or saving a search. You can also use My eBay, which will trigger eBay will email you when a match becomes available.
Buy Music Memorabilia With Confidence
Before making your purchase, make sure you know exactly what you are buying, research your seller, and understand how eBay and PayPal protect you.
Know Your Purchase
Carefully read the details in item listings.
Figure delivery costs into your final price.

If you spend a lot of money, make sure the seller will insure the item when it ships.

Does the item come with a Certificate of Authenticity (COA)? If so, who issued it?

Always make sure to complete your transaction on eBay(with a Bid, Buy It Now, or Best Offer). Transactions conducted outside of eBay are not covered by eBay protection programs.
Never pay for your eBay item using instant cash wire transfer services such as Western Union or MoneyGram. These payment methods are unsafe when paying someone you do not know.
Know Your Seller
Research your seller so you feel positive and secure about every transaction.
What is the seller's Feedback rating? How many transactions have they completed? What do buyers say in their Feedback? Did the seller receive praise?
Does the seller belong to reputable organizations, such as UACC, Manuscript Society, PADA, or IADA?
Most top eBay sellers operate like retail stores and have return policies-does your seller?
Does the seller offer a money-back guarantee?
What are the terms and conditions?
Buyer Protection
In the unlikely event that you do not receive your item, or it is not as described by the seller, eBay's Buyer Protection Policy will cover your purchase price, plus original shipping. Before completing a transaction, be sure to check out eBay ' s Protection Policy page for additional details.
eBay's Opinions, Authentication, and Grading Page
As was mentioned above, many consumers use authenticators to verify the authenticity and value of memorabilia items. You can find a list of well-known authentication sites and resources on eBay's Opinions, Authentication, and Grading page. This page provides information about organizations that you can use to grade and authenticate items on eBay. eBay has reviewed the credentials of these authenticators and confirmed that each has a good reputation in its field. All evaluators have pledged that they will offer services to buyers and sellers, maintain independence from any individual party so that they can evaluate an item without a conflict of interest, and provide eBay users with competitive prices. The authenticators have also pledged not to buy or sell on eBay's core site, thus keeping them out of competition with the buyers and sellers they serve.

Keep in mind that the opinions expressed by evaluators are theirs alone. eBay does not examine individual item listings and has neither the resources nor the expertise to evaluate its vast and diverse virtual marketplace. eBay cannot guarantee the findings of these evaluators, as authentication and grading are difficult topics that provoke disagreement even among experts. An authenticator's opinion can be a useful, if not essential tool, for discerning collectors, but be sure to research the reputation of each provider, and to use your own judgment to choose the best evaluator for your needs.
Conclusion
Few art forms are more diverse than music, so it's no surprise that a veritable cornucopia of memorabilia items are available. Due to this impressive volume of collectibles, however, it can be difficult to locate specific items. Luckily, this potential frustration is easy to combat. With a little research and an understanding of how collectible items are marketed and sold, you'll be well on your way to finding the next item in your music memorabilia collection.