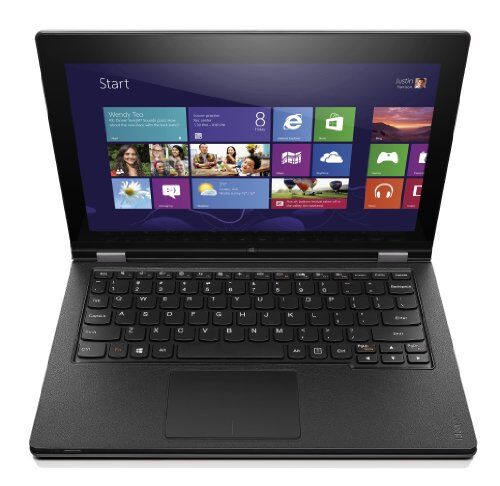 The MacBook Pro and Lenovo Yoga are two notebook computers of vastly different design. For a start, MacBook Pro, being an Apple Macintosh, runs on the OS X operating system, and the Lenovo Yoga operates on the Windows-based system. Both notebooks represent good quality portable computers in terms of their design, reliability, and performance. The MacBook Pro is most celebrated for its robust design, and the Lenovo Yoga for unprecedented user flexibility.
Customers with intensive mobile computing needs cannot go wrong with either notebook. However, each system has particular advantages over the other for certain uses and applications. In making a choice between the two, customers should determine their own notebook demands and ascertain the system that can best fulfill their day-to-day requirements.
The MacBook Pro
A super-stylish notebook, The MacBook Pro is available in several models over three generations, released between 2006 and 2012. It is a much loved portable workstation for many in business and education who need robust mobility. It has the strong performance handling characteristics typical of many other Apple Macintosh computers. The MacBook Pro 13 is the most highly marketed MacBook in 2013.
Design
This notebook prides itself on being one of the most aesthetically pleasing, with ultimate durability in mind. Every square inch of this computer is manufactured with design as a core element. The aluminum unibody chassis has no panel breaks except for the separate bottom panel that houses the internal components. The interface is simple, clean, and uncluttered. Even the external ports, which are normally purely practical, are designed with artful discretion.
Vision and Sound
Apple uses its own Retina display format in the MacBook Pro which reduces the appearance of pixilation perceived by the human eye. In the MacBook Pro 13, there is a glass layer in front of the LCD screen. This has its advantages in ideal lighting situations, but is a negative in most mobile operating circumstances because of its high reflectivity. On the other hand, the reflective surface provides unbeatable image quality for pictures and movies when viewed in surroundings with ideal lighting. The reflective surface, combined with the higher color gamut in the MacBook Pro 13, provides brilliantly rich colors and deep blacks.
Sound quality from the notebook speakers is perhaps the most disappointing aspect of the system. The stereo speakers are situated close together and give the effect of mono sound with weak bass and mid-tones. The problem relates to bodily design because audio quality is fine when listened to through headphones. Another option is to connect it to stereo speakers through its provided digital audio output.
Keyboard Layout
This notebook employs a full-sized backlit keyboard for typing ease. The keyboard is highly responsive and requires very little finger pressure. It also operates quietly for stealth typing. The backlit board is helpful for those who do not touch type and need to see the keys. It is light sensitive, and so brightens and dims according to available external light. A point of contention for some users is the palm rest. Although not a problem for many, those with large hands who let them overhang find the palm rest edge quite sharp, making it uncomfortable for extended use.
Ports and Features
The MacBook Pro 13 has most of the ports displayed in desktop computers. It has two for USB, a LAN and Mini DisplayPort, and a FireWire 800 instead of eSATA. It has a headphone jack, an SD card slot, and a battery charge indicator gauge attached to the side of the notebook. Its LED lights indicate current battery levels.
Performance
All of the MacBook Pro notebooks perform very well. The MacBook Pro 13 has a 540 RPM hard disc drive that only runs on eSATA 150 mode. The drive is easily upgradable to a 720 RPM drive or replaced with a solid state drive (SSD). Doing so improves boot-up and application speeds but the 540 RPM drive handles general purpose and most gaming use quite well. The MacBook Pro 13 is available with various sized hard drives. It has an NVIDIA 9400 MB onboard graphics card, but is no slouch for user-intensive operation. Despite the OS X operating system, users can choose Windows 7 or 8 instead; however, Windows driver support is somewhat inadequate which can cause functionality limitations.
Battery and Heat
Battery life is excellent on this notebook, with 8 hours of constant moderate use possible before a recharge is necessary. Like all aluminum-embodied laptops, heat can become a problem with prolonged use, and this can be more than uncomfortable on a user's lap if not re-positioned.
The Lenovo Yoga
The innovativeness of the Lenovo Yoga is one of its strongest winning points. It doubles as a tablet thanks to its special hinged screen, and can be used in different operating modes most efficient according to the task at hand. The IdeaPad 13 is a good all-around performer, with design and performance finding an even balance with ultrabook functionality.
Design
The unique screen hinge with its capability of 360-degree rotation places this notebook in a design league of its own. Although there have previously been other flexible hinged notebooks, the capacity for this one to be used in tablet, tent, stand, and conventional notebook modes make it a very attractive option for those who need it for public presentations as much as regular operation. It has an ultra-thin plastic body built robustly to withstand the knocks common to highly mobile notebooks. Its one design drawback is the power cord location which is on the front left corner. This can lead to unintentional pressure applied to the cord socket when sitting on user's lap, or when standing in tent mode.
Vision and Sound
Native screen resolution runs at 1600 x 900 which, while not quite full HD, is nevertheless stunning on an IPS 13.3-inch display. Its colors are rich with high contrast levels for dynamic image quality. The display is a reflective touch-screen designed for the Windows 8 operating system with some reflection issues, although not as obvious as that in the MacBook Pro. It has good wide-angle viewing which makes it ideal for multiple simultaneous onlookers. Despite rather thin audio output, it is better than many other notebooks in its class and is at least pleasant to listen to.
Keyboard Layout
The ergonomically designed keyboard has a clean layout with good spacing between keys. This configuration encourages accurate typing, and the leather textured palm rests offer ultimate hand and wrist comfort.
Ports and Features
The IdeaPad Yoga 13 has a four-in-one media card reader for MMC, SD, SDHC, and SDXC connections. It also has a headphone input, a HDMI port, two USB ports with one being USB 3.0. In order to keep weight to a minimum and retain its slimline profile, it is without an optical drive, as well as Ethernet and VGA ports.
Performance
The IdeaPad 13 features a solid state hard drive which offers greater protection against impact than a hard disc drive (HDD). Solid State drives lack the storage space of an HDD, but this is a Windows 8 system that promotes the use of Windows Sky Drive for cloud storage. The notebook is available in three Intel Core processor options: the i3, i5, and i7. As with the MacBook Pro, its graphics card is onboard. The IdeaPad uses an Intel HD Graphics 4000 instead of the NVIDIA which can handle some gaming applications.
Battery and Heat
The Lenovo Yoga performs well on battery power, and outlasts many other Windows 8 notebooks with the possibility of seven hours continuous light use. This computer generally runs cool, but its exhaust is located at the screen hinge. The user may therefore experience some warm air coming toward them when the notebook is flipped into tablet mode.
In Summary
The MacBook Pro and Lenovo Yoga notebook/ultrabook systems have many similarities that make comparisons interesting. The chart below offers the customer some advantages and disadvantages between each system to help them choose the more suitable notebook for their needs.
| | | |
| --- | --- | --- |
| Notebook | Advantages | Disadvantages |
| | Lightweight, strong, slimline, attractive, HD Retina display, SD card slot, exceptional battery life, upgradeable | Heat, screen reflectivity, poor Windows support, 150 SATA drive limitation, non-ergonomic, poor sound output |
| Lenovo Yoga | Lightweight, slimline, robust, flexible multi-format use, high-performance capabilities, ergonomic design, long battery life, cool operation | Keyboard exposed in stand and tablet modes, 8 GB RAM limit, power cord location |
All computers have their good and bad points. Knowing about the features and flaws of each of these notebooks may help a customer choose one based on personal priorities. It is difficult to say which computer is the higher achiever. The MacBook Pro has a slightly higher resolution Retina screen which does not always translate to a superior viewing experience. Its heat problem is also a concern for some. The convertible format of the Lenovo Yoga is a plus for many users, but the exposed keyboard that rests on surfaces when in tablet mode is an unpalatable thought for other users.
Customers should have a feel of both computers before they make a choice on either, because the advantages of one over the other are as personal as they are technical. Ultimately, both items are highly robust and powerful mobile computers.
How to Buy MacBook Pro or Lenovo Yoga on eBay
There are different ways you can search for MacBook and Lenovo notebooks on eBay. You can enter specific search terms such as Lenovo IdeaPad Yoga 13,, or search broadly and narrow your selection down with the filter options. When you have found the item you want, save the listing and look for other listings of the same item. This is to help you make information comparisons which may save you money. Always read the seller's terms of sale and other listing content thoroughly, as not all sellers share identical selling conditions.
Before you finalize your purchase, make certain you have chosen a seller you can trust to give you correct information. Email them with any questions you may have if their listing does not satisfy what you need to know. Look for a high positive feedback rating from sellers as well.
Conclusion
The many computers available on eBay are highly diverse with prices that vary as greatly as the systems. Added to that, eBay deals offers the shopper further opportunities to strike a much-needed bargain.
Both the MacBook Pro and Lenovo Yoga are excellent portable computer systems for those who work on the move. While the MacBook Pro is a design showpiece, they are both ideal for travel purposes, with the Lenovo IdeaPad Yoga being particularly suited for public presentations.
Mobile computing is not what it used to be. What not so long ago boggled the mind with technologically advanced luxury, now appears clumsy, awkward, slow, and heavy. The notebook has evolved into the ultrabook, as the demand for light, versatile, strong, and fast computers continues unabated.