~ Fake Italian Glass on eBay ~
MURANO GLASS is CREATED in ONE PLACE ONLY - MURANO ITALY.
If Glass is NOT MADE in MURANO ITALY - It is NOT MURANO GLASS!
If you see a seller saying that Murano glass is made in other countries - BEWARE!
This is NOT true!
Murano Glass is NOT made in any other countries!
Murano Glass is made in ONE PLACE ONLY - MURANO ITALY!
DON'T BE FOOLED BY DISHONEST SELLERS USING QUESTIONABLE SALES TACTICS.
BE CAREFUL!
There are dozens of dishonest sellers who purposely miscategorize glass made in China
They DISHONESTLY place these Chinese items in the ITALIAN GLASS CATEGORY
CHINESE GLASS is NOT AUTHENTIC MURANO or ITALIAN or VENETIAN Or ROMAN GLASS or from ITALY
This glass is made in China - yet these sellers place them in the Category - ITALIAN GLASS - to FOOL YOU!
Don't fall for their dishonest money making schemes
DON'T BUY FAKE MURANO / ITALIAN GLASS
FAKE or REPRODUCTION Items are NOT ALLOWED on ebay
BE AWARE! DON'T BE STUPID!
Don't fall for ridiculously low prices and ridiculously high shipping and handling costs
An important warning to buyers:
Sadly, there are numerous sellers on eBay who claim their items are something they are not. If you want junky, cheap pieces of FAKE ITALIAN glass (including vases, paperweights, fruits, bowls, flowers, purse and handbag vases, candle holders, hats, birds, clowns, animals, sailboats, perfume bottles, Christmas Ornaments and much more), you will find plenty of these inferior items on eBay.
PLEASE READ:
ITALIAN GLASS is made in ITALY only. Italian Glass is NOT made in other countries!
TO HELP YOU IDENTIFY FAKE ITALIAN ITEMS ON EBAY, HERE ARE SOME IMPORTANT CLUES AND CHARACTERISTICS TO LOOK FOR:
===> Many of these sellers have starting prices of $0.01 or $0.99 or $9.99, etc., and use the exact same photo over and over in their listings. Look at the seller's previous listings and you will see the exact same photos used over and over and over!
===> There are also sellers offering fake Murano glass for higher prices, also with overly high shipping costs.
===> You will almost certainly NOT receive the item in the photos. This is similar to BAIT and SWITCH schemes. These sellers lure you in, making you think the item in the brilliant photo/s is the one you will be receiving. Remember that you will most probably NOT receive the actual item in the photo/s. Please read the fine print, which may, or may not, disclose (often in very poor English) that you will receive another, substitute item that is not the one photographed.
===> Often, their shipping costs are extremely high - $20 or $27 or $28 or $30 or more. Since so many of their items sell for such little amounts of money (often just one penny to $10), these sellers make most of their profit on high shipping and handling amounts. There are also sellers who offer their fake Murano glass for higher prices.
===> These Chinese-made inferior pieces are often worth less than $5.00 - FIVE DOLLARS - and are readily available at country wide discount stores and junk stores.
===> You may also see huge, staged (vibrant and gaudy) photos of these fake Italian items in their listings, and the photos may make them look far better than they do in real life. Plus - You will almost certainly NOT receive the item in the photos.
===> Another ploy is to use fake Italian or Roman or Venetian or Murano names or phrases in their listings, to make you think these Chinese pieces are made in Italy.
===> Most of these sellers list these fake items under the category "ITALIAN GLASS"
===> Sometimes they include the word "MURANO" or "ITALIAN" or "VENETIAN" or "ITALY" in their Titles - trying to fool you.
All of the above tactics are against eBay rules!
===> You will also see some of these sellers offering multiples of the item listed - within the same listing. Please note that 5 of the same vases will almost certainly be those poorly made Chinese vessels - not Italian glass - not Murano glass!
===> Did you ever notice that, and wonder why, so many of these questionable sellers are offering the exact same items? These vessels and figurines are not from Italy!
===> In Bargain and Discount Shops all over the United States, you can find many of these MADE in CHINA fake Italian items for prices starting at $3.99, or less. These mass-made, cheap, poor quality items are NOT made in Italy.
===> Some of these questionable sellers even print up, or obtain Fake Italian or Murano labels / stickers that they then apply to these Made in China items. This practice is used to fool you.
===> Read everything on a seller's listing page. If the seller says that Murano Glass is made in Other Countries - Beware! This is Not True! Read Everything!
===> Check the seller's feedback record carefully --- You should read each seller's feedback for Negatives and Neutrals.
===> Also be aware of many dishonest sellers with multiple names/stores on ebay. Some sellers who are suspended from ebay - start again with a Brand New Name and Store. Read the listings carefully and be aware of similarities in language and so-called rules in these listings of fake Italian glass.
===> Finally, remember this -- if you do get the item and realize or find it is not real Italian, and even if you are able to convince the seller to take back the item and give you a refund, the seller will usually only refund the actual $0.01 or $0.99 sales price --NOT any of the shipping costs, and you will still have to pay to ship the item back to the seller. Thus, at the end of the day, you will have paid for shipping from the seller and then back to the seller, only to get a $0.01 or $0.99 refund. This is why it is important that you not be taken-in by a "low price" but, instead, consider all the information available to you from the sellers' item descriptions, photos, shipping costs, disclaimers, and feedbacks.
===> Also be aware of dishonest sellers who, once they have received dozens of negative feedbacks or are suspended from ebay, open another ebay store with a new name. Please note that some of these sellers sell on multiple ebay sites with various names. You can almost always find great similarities or exact replications (in descriptions, photos and/or payment instructions) among these stores, so don't be tricked by their deceptive tactics.
===
Everyone is looking for a bargain on eBay - but it is highly unlikely that you will be able to find an Authentic Italian piece for a low amount of money!
Be Careful --- Don't be duped by sellers who use highly questionable practices
Most fish themed art glass (PAPERWEIGHTS and VASES) on ebay are NOT made in Italy - These poor quality pieces are made in China
IT TAKES EXPERIENCE TO TELL THE DIFFERENCE BETWEEN REAL ITALIAN ITEMS AND BAD REPRODUCTIONS
Real Italian Glass is Expertly Executed - with Fine Details, Superb Lines and Elegant Quality Glass. Pieces from China are often crudely made, lacking finesse, sometimes lopsided, and have numerous noticeable flaws and gross imperfections.
CLOSELY EXAMINING AND HANDLING MANY PIECES WILL HELP YOU IDENTIFY REAL ITEMS FROM FAKE ITEMS. EVENTUALLY YOU SHOULD BE ABLE TO SEE THE GREAT DIFFERENCES BETWEEN THEM - EVEN IN PHOTOS.
PLEASE KNOW THAT THERE ARE ALSO MANY AUTHENTIC ITALIAN ART GLASS ITEMS ON EBAY - AND HONEST SELLERS WHO OFFER REAL ITALIAN PIECES AT REALISTIC PRICES.
Check out my REAL ITALIAN items by CLICKING BELOW:
Please see Photos of Genuine Murano Art Glass Below: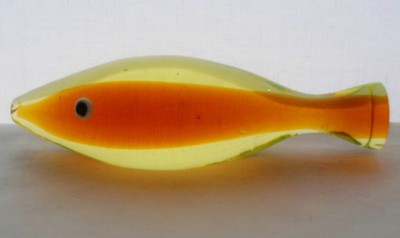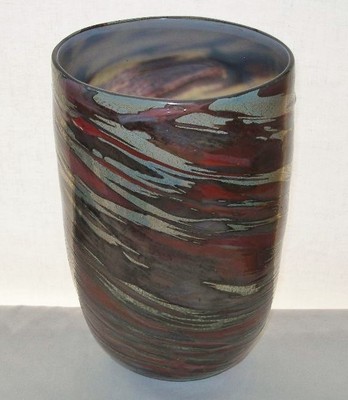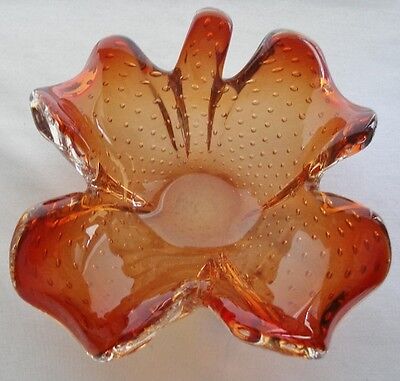 Copyright 2008 2009 2010 2011 2012 2013 2014 The Winged Phoenix