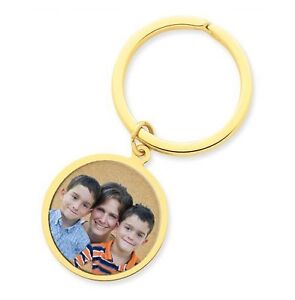 Whether adding to a keychain collection or finding the perfect gift for a new driver, there is a huge selection of keychains from many sellers, sufficient to fit every person's personality. Keychains come in almost every shape, size, and color imaginable. Some are simply made of silver, others feature a cartoon character or logo, and some serve a special purpose. When deciding to collect them, buyers may choose from a wide assortment of novelty keychains, designer keychains, car keychains, and even vintage keychains.
There were improvements in manufacturing of plastic in the 1950s and 1960s, resulting in increased manufacture of many unique promotional items, including keychains. Plastic keychains were less expensive to manufacture than metal ones; therefore, consumers were provided with many choices of three dimensional style keychains with names and images, all at a reduced price compared to metal keychains. Today, online retailers and collectors describe keychains as the newest and hottest mania for miniatures throughout the U.S.A. From kids to adults, the fascination with unique and novel keychains appears to meet the need to remember favorite or sentimental toys or simply draw attention to themselves, their car, hobby, sport, passion, etc. Keychains also represent a special niche, as marketers capitalize on the functional necessity of carrying many keys and the human passion for individualism.
A "key fob" is a similar and sometimes interchangeable term with "keychain." It references decorative items carried with a key or set of keys to easily identify the keys, handle the keys, or just to personalize the keys. As with other keychains, key fobs may even be used to make a statement about the key owners. Modern examples of "key fobs" might be a carabiner holding a USB flash drive, a small laser pointer, a miniature LED flashlight, and a keyless remote for a vehicle. (A carabiner, or a carabiner keychain, is a metal or plastic keychain with a spring loaded hinged section for easily attaching straps or loops.)

Collect Different Types of Keychains
Keychains can do much more than hold keys. For example, key rings and carabiner keychains can help carry additional items. A keychain wallet or keychain change purse holds money, allowing buyers to leave their bulky wallets at home. At night, a keychain flashlight or compass keychain can help people find their way; an LED light keychain produces enough illumination to help quickly unlock a car door or home. A keychain digital camera takes photos. For a meeting, take along a pen keychain and a laser pointer keychain. For a party, bring a bottle opener keychain. If no one else has one, a keychain may be the hit of the party, as well as holding the keys to the party.
Keychains go beyond functionality, having transformed into must-have accessories and collector's items. Popular types of keychains represent a wide variety of designs, shapes, functionalities, fashion statements, and unique interests.
Designer Key Chains
Many designer brands often produce their own keychains. Looking to pick up a designer keychain? Consider a Prada keychain, Brighton keychain, or Dooney Bourke keychain. Designer keychains are often sold with wallets and small purses or designer leather key holders by manufacturers such as Gucci, Prada, and Mont Blanc. Other famous designer keychain brands include Bally, Bvlgari, Chanel, Christian Dior, Kitty, Louis Vuitton, and Versace.
Car Keychains
Discover keychains to match any kind of car, from small to luxury. For any vehicle, carry a keychain emblem of a dream car. For example, select a Corvette keychain, Porsche keychain, or Mustang keychain for a sports cars. Consider BMW, Mercedes, Audi, Cadillac, or Lexus keychains for those enjoying life in the lap of luxury. From "I love cars" to pictures of a favorite set of wheels or manufacturer, car keychains will let the world know what is being driven. Keychains may also make a statement such as: "Drive like you stole it!"; "Life's too short to drive anything else!"; "I'd rather push a Chevy than drive a Ford!"; "Old Cars Rule!"; or "I suffer from HSDD (High Speed Driving Disorder)!"
Accessory Keychains
Wear silver, locket, or gemstone keychains appropriate to one's personal style. Buyers may also choose keychains such as keychain watches, Swarovski crystal keychains, and diamond ring keychains reflecting current jewelry trends. For a more laid-back look accessory keychain, consider leather, beaded, or lanyard keychains. These keychains make a fashion statement or express a passion for a sport, hobby, animal, religion, theology, music, musical instrument, cartoon character, art, or vocation. Accessory keychains may identify a personal style and life.
Personalized Keychains
Some people create custom keychains from sterling silver or leather. An engraved keychain, initial keychain, or heart keychain can say something special a boyfriend or girlfriend. Also, try keeping loved ones close with a picture keychain or digital photo keychain. These keychains make an excellent personalized gift and often feature monograms, logos, personal messages, engravings, and charms. Personalized keychains may also be made in quantity for clubs, fraternities, sororities, sporting events, special occasions, and weddings.
Sports Keychains
Attention sports fans. Root for the home team or favorite athletes every day. Purchase an officially-licensed NASCAR keychain, a Major League Baseball keychain, a National Football League keychain, or a National Basketball Association keychain. Buyers may also find NCAA keychains for their favorite college teams. Regardless of one's favorite sport, find a keychain to tell the world "I play" or this is a favorite sports star or hero.
Novelty Keychains
Be a kid again and collect novelty keychains. These are often based on popular board games, cartoon characters, and toys. Board game keychains allow games like chess, checkers, Scrabble, Candy Land, Monopoly, Cranium, and Clue to be kept in a pocket. Popular keychains based on children's toys include Etch-a-Sketch keychains and Tonka Truck keychains. Fun character keychains and Pez keychains can put a smile on someone's face and make wonderful gifts. For Disney collectors, examples include Mickey Mouse, Minnie Mouse, and Donald Duck keychains. For other avid collectors, consider Betty Boop keychains, Thomas the Tank Engine keychains, or Peanuts keychains featuring Snoopy, Woodstock, or Charlie Brown.
Vintage Keychains
Explore advertising trends of days gone by with vintage promotional keychains. Search out vintage leather key cases and miniature music box keychains. Vintage keychains may include miniature framed art such as French artistic works, cowboy and cowgirl legends such as Roy Rogers and Dale Evans, sports legends such as Mickey Mantel and Ted Williams, yesteryear car emblems and signage from such well known model names as Pontiac and Chevrolet, and holiday memorabilia depicting Christmas, Easter, and Thanksgiving.
Limited Edition Keychains
Manufacturers may choose to produce a limited number of a certain type of keychain. These limited edition keychains display two sets of numbers. The higher number indicates the total number produced while the lower number indicates the number of that particular keychain. These may be individually cut, formed, engraved, etched, or molded in limited numbers to enhance their unique appearance and/or functionality.

Find Keychains on eBay
After deciding on the type of keychain, go to the Collectibles category portal, click the "Pez, Keychains, Promo Glasses" link and start searching for keychains on eBay. If you are specifically looking for hundreds of cartoon or TV character keychains, click on the "Pez" link. If looking for the many other categories of keychains, click on the "Keychains" link and browse through over thousands of different keychains, including all of those categories listed above. Only mankind's imagination can limit the types and varieties of keychains found in stores, online, and in thousands of collections.
Categories
The Categories list on the left side of the Pez, Keychains, Promo Glasses page will help narrow down keychain listings by era. Click on "Keychains" and then Choose Modern (1970-Now) or Vintage (Pre-1970). To use the keyword search, search the eBay listing titles for specific words. For example, to find a Betty Boop keychain, type "betty boop" (without quotation marks) into the Search box. Click Search title and description to expand the results. Remember to use a "+" between consecutive words in a keyword phrase. After conducting an initial search, try misspelling the name of the item desired, trying several variations.You will likely come across additional unique listings.
Advanced Search
eBay's A dvanced Search feature allows to conduct a more precise search and gives you the option to search by seller, buyer, or store. You can also narrow the results to All of these words, Any of these words, or the Exact phrase. Search All Categories to find keychains listed in multiple categories and subcategories on eBay. These include Collectibles, Disneyana, Advertising, Clothing, Shoes, Accessories, eBay Motors, Jewelry, Watches, Sports Mem, Cards, Fan Shop, Toys, and Hobbies. If you cannot find exactly what you want, try shopping eBay Stores, tell the eBay Community what you want by creating a post on Want It Now, or save a search on My eBay and eBay will send you an email when a match becomes available.
Please note that keychain collectors and a host of others prefer the compound word "keychain," as opposed to "key chain." However, software and online spellcheckers and dictionaries often do not recognize the compound word. Therefore, when entering keywords, try both the compound word and the two words.

Buy Keychains with Confidence
Before making your purchase, make sure you know exactly what you are buying, research the seller, and understand how eBay and PayPal protect you. Keychains will not be the largest purchase you will ever make on eBay, but they could be the most memorable or the one that stays personally with you the longest. Purchase your keychain from eBay with the confidence that you will soon have it in your hand, and that you have searched among sellers from all over the world for the most unique and appropriate keychain.
Know Your Purchase
Carefully read the details in the item listings. Figure delivery costs into your final price. If you spend a lot of money, make sure the seller will insure the item when it ships. If you want more information, ask by clicking the "Ask seller a question" link under the seller's profile. Always make sure to complete your transaction on eBay, with a bid, Buy It Now, or Best Offer.
Know Your Seller
Research the seller to feel positive and secure about every transaction. What is the seller's Feedback rating? How many transactions have they completed? What percentage of positive responses do they have? What do buyers say in their Feedback? Did the seller receive praise? Most top eBay sellers operate like retail stores and have return policies. Do they offer a money-back guarantee? What are the terms and conditions?
Know How to Pay
Never pay for the item using instant cash wire transfer services through Western Union or MoneyGram. These payment methods are unsafe when paying someone you do not know. Visit the Resolution Center to learn how to resolve your problem. All eBay members, buyers, and sellers, are encouraged to communicate with one another about any transactional problems. If a solution cannot be worked out, click the appropriate buttons on the Resolution Center page to begin the eBay resolution process.
Buyer Protection
In the unlikely event that you do not receive your item or it is not as described, eBay Buyer Protection will cover your purchase price plus original shipping. Transactions conducted outside of eBay are not covered by eBay protection programs.

Conclusion
You will find a seemingly endless selection from eBay's huge number and variety of keychains. So browse to your heart's content to add to your collection, find the perfect gift, or uniquely meet the needs of your own personality. Keychains are fun and there is no greater variety of keychains than the collection found on eBay. Keychains can express and introduce one's individual character or personality to the world or to one's most admired or most special person in the world. Together with practicality and functionality, keychains may often be the most perfect gift for that special someone. By starting at eBay's Collectibles category portal, you will be sure to find the most unique keychain the world has to offer. Thank you for reading eBay's .