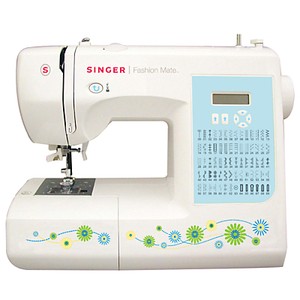 Those who love to sew know that Janome machines are perfect for a number of different common tasks. They also know, however, that buying new Janome sewing machines, sergers, or quilters can be pretty expensive if not done right. Modern machines have a lot of cool features, and the more functionality they include, the higher they usually cost. Read on to find out more about how to snag one of these great sewing aids at a lower price online.
Why Choose a Janome?
There are plenty of different sewing machine manufacturers out there, and each has its pros and cons. The thing people like most about Janome models is the fact that they're extremely easy for beginners to operate and they generally boast a clean design aesthetic that makes it simple to accomplish complex tasks.
Janome is a Japanese firm that has been manufacturing machines since the 1920s, although it merged with an American company that had been at work since the 1800s very early in its life. The firm is responsible for brands like the famous Swiss Elna, Kenmore for Sears, and Artistic Sewing Suite. It uses only a few factories to create all of its products, which generally increases quality control. Janome was also the first company to provide home quilters with accessible long-arm machines.
Modern Janome machines are designed with the end user in mind. Although there are general purpose models, the firm specializes in creating specialty travel machines, heavy-duty quilting machines, embroidery units complete with hoops and sergers for those who like to get things done fast. Many models include computerized control screens and built-in memory for sewing specialized stitches and patterns in a flash.
Remember that all these options mean it's important to decide what kind of machine to get first. Those who buy a Janome machine without taking a good look at all the different classes are usually disappointed when it turns out that what they bought isn't appropriate for what they really want to do.
Making Sense of Varied Capabilities
There are numerous general classifications of Janome sewing machines available on eBay. Each is usually tailored towards a certain type of project, but most can be used for multiple tasks either way. Features to look out for include special accessory packages like presser feet assortments, automatic threading mechanisms, and start/stop buttons.
Basic Types of Machine
Janome machines come in a few different categories:
| | |
| --- | --- |
| Embroidery Machine | Embroidery units are specifically designed for those who want to create cool designs on their projects. They enable users to readily turn large images into stitch patterns that the machine can then follow with little or no intervention. Although users will have to switch the spool of thread when it's time to add a different color, the machine will let them know when to do so and usually tie off the ends by itself, making the whole process extremely convenient. Some of these machines even have more than one needle, which means they can run multiple colors without interruption, and most have a high operating speed in the hundreds of stitches per minute. While older machines usually accomplished embroidery via a bulky attachment, more recent Janome embroiderers for sale on eBay have the embroidery unit built in. |
| Sewing Machines | Janome sewing units are made to aid those who just want the basics. These users make clothing for themselves, family members, or friends, and they may venture into upholstery or curtain-making from time to time. The fact that these machines are more general-purpose does not, however, mean that they're any less capable than other specialty models, which are usually derived from similar designs. As a general rule, general usage sewing machines are cheaper. Combined with their easy operating characteristics, their cost makes them perfect for beginners. |
| Quilting Machines | Quilting machines are made with stronger drive units so that they can push needles through top layers, backings and batting reliably without breaking threads in the process. They also include more durable feed systems that help balance out the tensioning stress necessary for multi-layer sewing. Quilting machines are additionally made with longer arms and wider work surfaces which help make it easier for users to maneuver their workpieces and make long straight runs of stitching. |
| Sergers | As most sewing enthusiasts know, sergers are special machines that stitch and cut at the same time. This allows them to produce finished edges and seams without making the user go over the same area twice in a row. Sergers use multiple threads to lock edges, which traditionally makes them harder to tension, but many Janome models make automatic adjustments with the use of a differential feed system. Look for Janome sergers on eBay that have adjustable pressure settings and electronic speed control units because these are generally the easiest to use without causing hems to pucker. |
| Specialty Sewing Machines | Janome sewing machine products include trim and stitch models made for serging, quilting, and sewing all with the same machine. There are also smaller mini models for people with limited workspaces or those who need an extra machine and durable school machines designed specifically with low learning curves for beginners. Some of the most-appreciated Janome specialty machines are coverstitch machines made for seamstresses who have a lot of hemming to do and need professional looks. When searching through specialty machines, make sure the machine in question meets the needs of the projects it's going to be used for. |
Special Features
Remember that many of the best-loved machines are made so overwhelmingly popular by their inclusion of special add-ons. Although there are definitely situations that call for nothing more than a basic sewing unit, it's also important to consider machines with some of the following characteristics and functions.
| | |
| --- | --- |
| Start/Stop/Auto-lock button | This button eliminates the need to manually lock stitches in place by turning the hand wheel. It also makes the machine much easier to control. |
| Built-in thread cutter | This feature is included on more and more machines, and it makes things much simpler by eliminating the need to reach for the scissors after every single stitch. Some Janome machines even go so far as to include automatic thread cutters and bobbin winding thread cutters. |
| Needle default up/down button | Again eliminating the need to reach for the hand wheel, this feature is great when finishing complex stitches and seams. It changes the position that the needle automatically goes to when it rests, so that pivoting or moving to a new stitch are both equally simple. |
| Reverse button | Most machines have a reverse button, but modern ones include a computerized version as well as a display indicator. This is a crucial feature for those long, tiring nights of sewing where mistakes are easy to make. |
| Buttonhole functionality | Buttonhole stitches make sewing these annoyingly complex apparel features a lot faster. |
| Built-in needle threader/automatic threading | Threading is one of the most unpleasant sewing tasks, even for those who have done it thousands of times. Machines with needle threaders have clear advantages over those that don't include them. |
| Material Guide | Computerized displays often include a material guide feature that lets users select stitches and then tells them what kind of material they should be using. It's a great way to remind oneself not to forget interfacing or backing. |
| Finger Guard | This is an essential feature for beginners, and it comes included in many of the Janome school machines on eBay. Punctured fingers can turn potential enthusiasts off of sewing for good, so it's best to keep them safe, especially if they're receiving new machines as gifts. |
Finding the Best Janome Sewing Machines on eBay
The best way to search for Janome Sewing Machines using eBay is to begin at the eBay home page, and then click on the Home, Outdoors and Decor link on the left side.
From there, click on Sewing, found under Popular Categories for Crafts. At the next page, either click on the left-hand side link that reads Sewing Machines & Sergers, or just enter "Janome" into the search box. After clicking the link, note that it's possible to select from many brands, including Janome, Elna, and Kenmore.
Conclusion
Finding a great Janome sewing machine on eBay is easy, but picking the best one out of the thousands available isn't. Take plenty of time to search through eBay listings. Remember to assess each machine based on its intended purpose instead of the bells and whistles, and don't shy away from used machines if their sellers have good ratings.