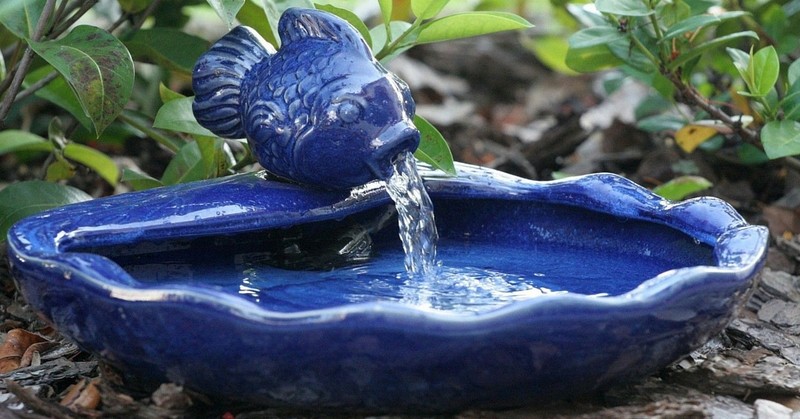 When you think of garden fountains do you imagine a palatial structure in the center of a classical garden? Or an outdoor art piece in your city? There are many lavish fountains around the world that enhance public spaces and botanical gardens. But there are also many smaller-scale, decorative fountains perfect for adding the sound of water to the home garden. Here are some of the types of fountains that can be added to your personal landscape. They will add beauty and interest to your garden space, and they are easier to install and care for than you might imagine.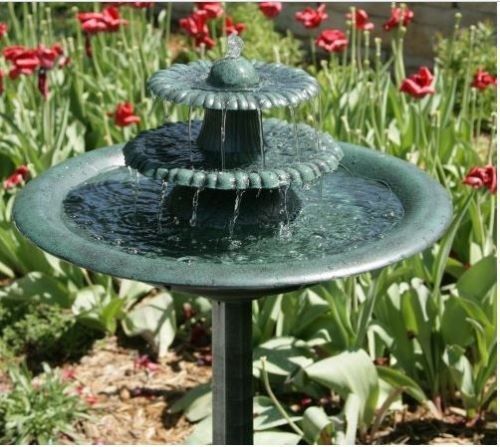 Fountain Basics
A fountain may seem like a difficult thing to install in the garden and one that requires a lot of maintenance. Let me assure you that neither of those things is true! Fountains need a few basics to run properly: a basin for water, a pump to circulate the water, plumbing hose to feed the water, and a power source. Most of these will come as
kits
that require less assembly than a piece of IKEA furniture. Simply follow the directions to assemble the pieces, add in the water, and plug it in. If you are concerned about finding a power source, search for a solar-powered fountain and you can let the sun do all the work.
Once your fountain is installed, you will top up the water every week or so, depending on how often it evaporates. Then, remove and clean the pump each year in the fall as you pack up the pump for winter storage. Even cleaning the pump is easy: just set the pump in a bucket of clean water and run it until the water runs clear.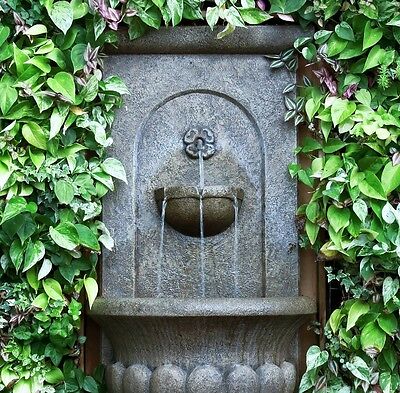 Wall Fountains
If you have a small space, like deck or balcony, a
wall-mounted fountain
is a perfect choice. It can also be a way to add interest to an area that lacks enough sunlight to properly grow plants. A wall fountain will add the trickle of water and a tranquil feel, without much of a footprint.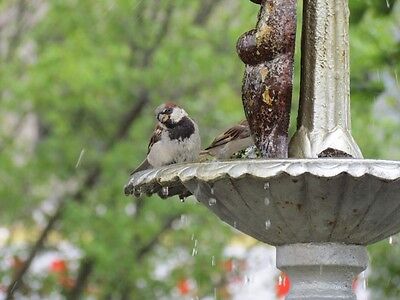 Bird Bath Fountains
If you love to have a bird bath in the garden but don't enjoy having mosquitoes breed in the standing water, then you can add a bubbler to a birdbath or purchase a small
bird bath fountain
. The shallow dish is perfect for pollinators and birds coming for a drink, but the flow of water prevents pests and algae from contaminating the water.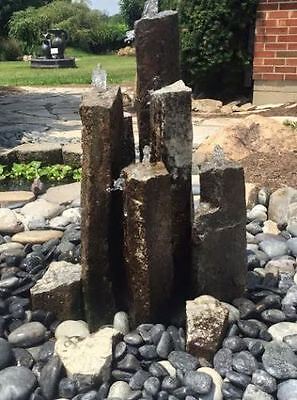 Pondless Spillway Fountains
The basin that holds the water doesn't need to be visible above ground. Pondless spillway fountains are those that sit above a decorative span of rocks or landscape stone. The water is contained in an underground basin that holds the pump, plumbing elements, and water.

These types of fountains are low maintenance throughout the year and fairly simple to install.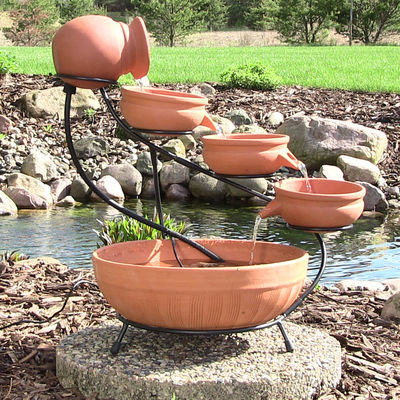 Solar Powered Fountains
If you want to harness the power of the sun to run a fountain pump then there are plenty of
solar-powered fountain
options to choose from.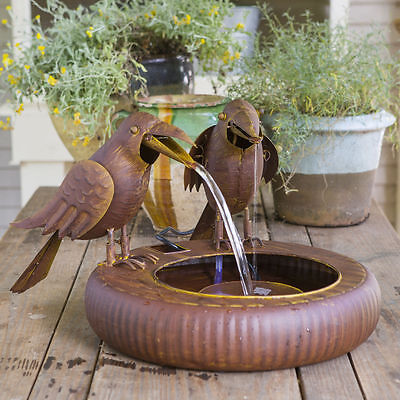 Whimsical Ideas
Gnomes, crows, fairies, and thirsty dogs are just some of the whimsical creatures that can adorn a fountain. There are plenty of styles and one for every taste. Search for
outdoor fountains
for a long and ever-changing list of what is available.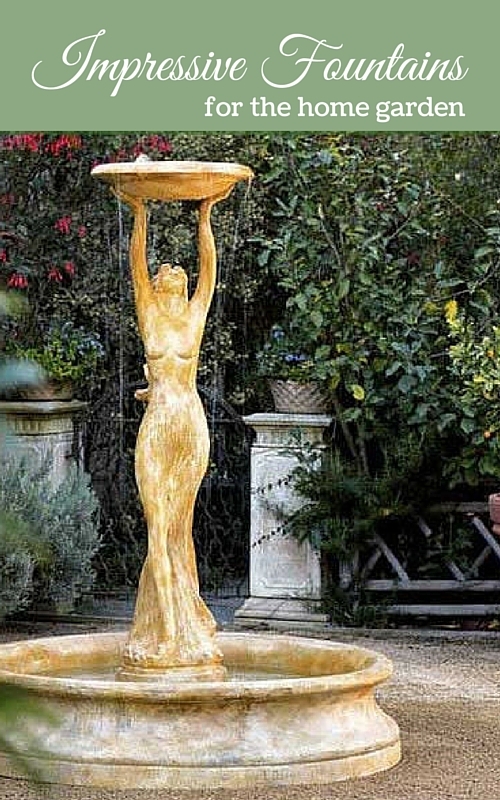 Follow Garden Therapy on eBay
I write about creative garden ideas
here on eBay
and there is plenty more where this came from! You might enjoy these guides as well: