It is a common misconception that you will have to pay hundreds of dollars if you lose your car keys or key fob. The truth is that the dealerships are usually grossly overcharging customers to replace transponder keys or keyless entry remotes.
Most people do not realize that many key fobs and replacement car keys can be programmed using a simple do-it-yourself procedure that you can perform in your own driveway!
Take for instance, this 3 button
ford remote
or this 4 button
ford remote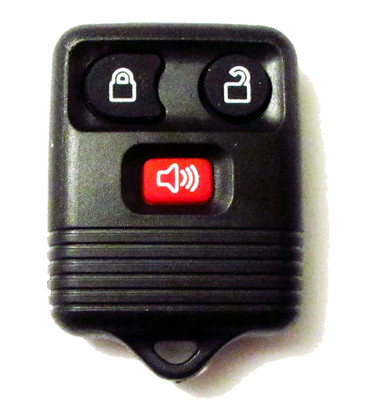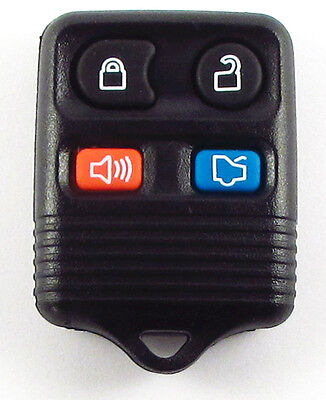 At the dealership, you may get charged up to $100 for either of these Ford Key Fobs + and additional charge to program them.
We sell these remotes for less than $10 each! Not only that, we include Free Remote Programming instructions with every order! You can do the programming yourself in just a few minutes with out simple instructions.
Here are the simple steps:
1. Close all doors, then open your driver side door and press the Unlock button on the drivers door while it is open.
2. Turn ignition from OFF to RUN 8 times within 10 seconds, with the 8th time ending in RUN. The door locks will lock and unlock to confirm that you have entered programming mode(Off is the position where you can remove your key, RUN is the position just shy of starting your car. If the door locks do not cycle you should try it again but faster. If they still do not cycle, your vehicle may not have keyless entry)
3. Within 8 seconds press any button on the first keyless remote to be programmed. Door locks will cycle to confirm programming. If you only have one remote then skip to step 5.
4. Within 8 seconds, press any button on the second keyless remote. Door locks will cycle again to confirm programming. Repeat step 4. for all other remotes.
5. Turn ignition to OFF. Locks will again cycle to indicate end of programming mode.
It's that easy!
We have many other replacement key fobs and chip keys available for great prices.

Check out our store for a ford transponder key or ford key fob or even a volkswagen style ford flip key

Check out our ebay store for more information stores.ebay.com/Your-Key-Supplier