There are a number of things to consider when purchasing a video surveillance system including: Analog or Digital, DVR channels, DVR and camera resolution, indoor / outdoor application, alarm I/O, wired or wireless, and your budget. This guide will give you a brief overview of all these factors.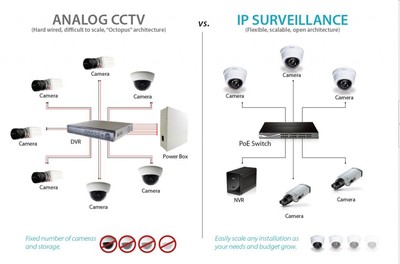 Analog vs Digital
First of all, do you want an analog or a digital system? Analog cameras send their signal over a coax cable with a BNC connector. Digital systems use IP cameras which connect to an NVR over cat5 Ethernet cable. Analog cameras require a separate power cable, but IP cameras can use PoE (Power over Ethernet), so you only need to run a single cat5 cable to each camera. Digital systems can generally achieve much better image quality than analog systems. Since all your cameras connect to your network, you can plug them in anywhere you have a switch with an open port. Analog systems require you to run the coax cable directly to the DVR. The downside of using a network system is that if your network goes down, or a switch loses power, all your cameras get disconnected from you NVR. In order to avoid power failure, you could run separate power cables for analog or digital cameras and then connect them all to a UPS. Streaming 1080p from multiple cameras over your network uses a lot of bandwith, so make sure the your network can handle it. Both systems have their pros and cons, but network systems are the wave of the future.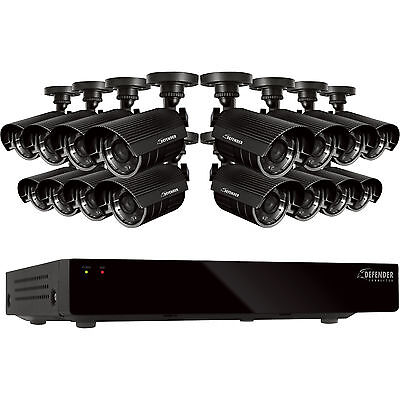 Camera Channels
One of the first things to consider is how many cameras you will need. It is best to cover all exterior doors, as well as common indoor spaces and hallways. Most DVR's support 4, 8, 16, 32, or 64 channels.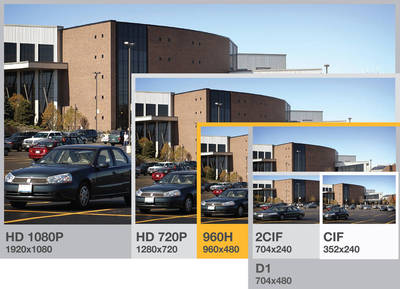 Resolution
What quality do you need for your application? If you are only trying to identify people you already know such as employees, a low resolution system should suffice. However, if you need to identify a stranger you will need a higher resolution system.

When buying a camera system, keep in mind the difference between the camera resolution and the DVR resolution. A camera's resolution is measured by TVL (Television Lines) lines. Low quality would be around 400TVL, Mid around 700TVL, and high around 1000TVL. DVR's are measured as D1, low resolution; 960H, intermediate resolution; 720p, medium resolution; and 1080p, high resolution.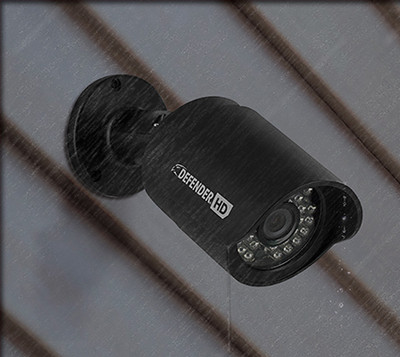 Indoor / Outdoor Application
Most cameras will work indoors or outdoors, but it is important to check and see if they are weatherproof.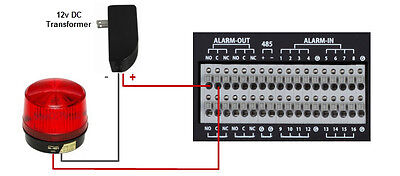 Alarm I/O
Are you going to want to connect your camera system to your alarm system? You could setup your DVR to record when a door is opened, or turn on a siren when a camera detects motion. Some DVR's have alarm inputs and outputs on the back that are controlled by events that you can configure.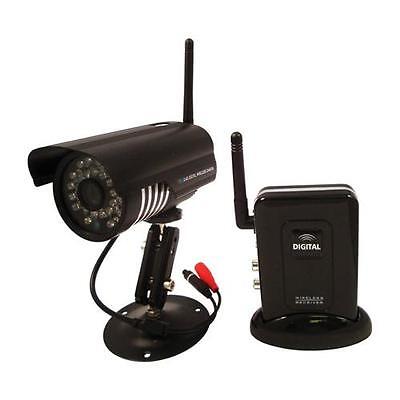 Wired or Wireless?
Do you have a large complex full of hard to reach areas, or a small building? For a small building, wiring all your cameras shouldn't be a problem; but for a large building, running hundreds of feet of wire could get time and money consuming. This is where wireless comes in handy.

There are two different kinds of wireless cameras: network IP and analog. When using a analog system, the camera connects directly to the receiver, but has a limited wireless range. This is where network IP cameras come in handy. An IP camera connects to your NVR through your local network, giving you expanded range wherever you get a wifi signal. IP cameras are generally 720p high resolution.

Remember - Although the camera's signal is sent wirelessly, it still needs a wired power feed.

Budget
As usual, you get what you pay for. The higher the quality the camera, the more expensive it will be. If you are integrating a larger system, it may be possible to use multiple DVR's and link them together using a Video Management Software. Doing so, you could get a high resolution DVR to cover entries where a stranger may be present, and a medium resolution DVR to cover low use areas. Wireless and Network systems are also more expensive.

Conclusion
This is just a few of the many things to consider when getting a video surveillance system. In the end when you have purchased and installed your system, you will have a peace of mind knowing that your property is being protected 24/7; and you can view your cameras anytime, anywhere.