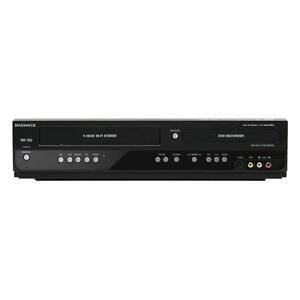 The Video Home System (VHS) format has become a relic of the past. So what do you do with all those old VHS tapes that you can't play any more? Some contain precious family memories or favorite movies, so you don't want to throw them away. One option is to convert old VHS tapes to Digital Versatile Disc (DVD) format by either paying someone to convert them for you or by converting them yourself. This guide describes how to transfer VHS to DVD at home by using VHS-to-DVD conversion equipment.
If you don't already own this type of equipment, you'll need to buy an item or two. But before making any purchases, investigate different types of available conversion equipment, including capture devices; learn how to transfer VHS to DVD using a capture device; and find out how to buy conversion equipment online at marketplaces like eBay.

The History of VHS and DVD
The video format wars began in 1974 when JVC released VHS at the same time that Sony came out with Betamax. The VHS format eventually won out, becoming the standard in video recording. It held this distinctive title for more than two decades, finally being supplanted by the DVD format in 1997. The advent of Tivo and other the Digital Video Recorders (DVRs) has further supplanted the VHS format. However, VHS tapes are still sold today, and Panasonic manufactures a dual deck, VHS/Blu-Ray combo player.

Transferring VHS to DVD
If you want to save precious memories or favorite movies to a more lasting medium, such as DVD, several conversion options exist today. Some of the more common methods for transferring VHS to DVD are listed below.

| Method | Description |
| --- | --- |
| DVD/VHS Combo Player | One drawback is the lack of menus, chapter settings, and other features available on a standard DVD. |
| VHS VCR/Camcorder | As mentioned above, menus, chapter settings, and other features are not available as seen on a standard DVD. |
| Capture Device | Sometimes called a capture card; offers the most options for menus, chapter setting, and other features, but it is also the most time consuming. |
| VHS-to-DVD Paid Conversion Service | This alternative is the easiest and least timely option, but if a lot of VHS tapes need to be converted it can also become quite costly. |

Choosing one of the at-home conversion methods mentioned above can be cheaper than hiring a VHS-to-DVD conversion service to do the conversion process for you, in some cases. Doing a cost estimate of converting at-home versus hiring a service helps when making the final decision.
Using a Capture Device to Transfer VHS to DVD
Using the methods and tools below, you can quickly and effectively transfer VHS data to a DVD format. Read all instructions and warnings that come with the capture device and conversion programs to ensure you use the capture device and software correctly.

| Tool/Material | Description |
| --- | --- |
| Computer | Use a computer capable of holding the transferred media and burning it to DVD. |
| | This device connects to the VCR and the computer. |
| Conversion Program | The capture device usually comes with software allowing the transfer of VHS to DVD via the capture device. |
| | Audio Video Cables connect the capture device to the VCR. Can also use an optional S-cable. A USB cable connects the capture device to the computer. |
| | A blank DVD-R or RW disc. |
| VCR | The VCR plays the tape while the capture device and software copy the information to the computer's hard drive. |
| Original VHS Tape | The VHS tape to be transferred. |

If you do not already own the above-mentioned devices, you can buy them at local electronics stores, supercenters, or online at sites like eBay. Make sure the devices or accessories you buy are compatible with the equipment. Instruction manuals provide necessary component specifications.
Using a Capture Device
While more time consuming than the other above-mentioned at-home conversion options, converting VHS to DVD using a capture device is more versatile and allows you to add menu and chapter settings to your new DVDs. Listed below are 6 steps that detail how to transfer VHS to DVD using a capture device.

Step

Description

Step 1:
Connect Cables

Connect the audio video cables to the VCR and the capture device. Connect the capture device to the computer using the USB cable.

Step 2:
Insert VHS Tape

Turn on the VCR, and insert the VHS tape.

Step 3:
Insert Blank DVD

Insert the blank DVD-R or RW into the disc drive.

Step 4:
Start Program

Start the capture card transfer program, and press play on the VCR.

Step 5:
Copy Video
to Hard Drive

Wait as the video copies to the computer's hard drive via the capture device.

Step 6:
Burn to DVD

Burn the captured media to the blank DVD-R or RW.

By following the above steps, VHS media can be successfully transferred to DVD format within your own home. Remember to read all manual instructions before beginning the conversion process. Note: Do not dispose of original tapes before confirming the conversion process. It might be a good idea to store your original VHS tapes in a box as a backup.

Find Media Capture Devices on eBay
Once you know what type of media capture device you want to purchase, go to the All Categories portal on eBay, click TV, Video, & Home Audio under Consumer Electronics, type "capture devices" into the search bar, and start searching for item listings. The Categories list on the left side of each eBay page helps narrow down your listings by connector type. You can find links for various types of HDMI, DVI connectors, and more.
eBay Keyword Search for Media Capture Devices
Search eBay listing titles for specific words when shopping for media capture devices. For example, to find a Diamond Multimedia VC500 One Touch Video Capture Device VC500, type "Diamond capture device" (without quotation marks) into the search box. Click the Advanced button to customize the results. You should also visit eBay's Search Tips page for more advice on searching for media capture devices with keywords. If you can't find the exact capture device you want, try shopping eBay Stores and tell the eBay Community what you want by creating a post on Want It Now. You can also save a search on My eBay, and eBay will e-mail you when a match becomes available.

Buy a Media Capture Device With Confidence
Before bidding on media capture devices on eBay, you should know exactly what you want to purchase. Also, research the seller, and understand how eBay and PayPal protects you. Carefully read the details in the media capture device listings, and figure delivery costs into the final price of the capture device bought. When buying an expensive media capture device, make sure the seller insures the product when it ships. For more information about media capture devices, ask questions by clicking the Ask a Question link at the bottom of the listing page.
Always make sure to complete the eBay transaction for your capture device, or any other product, with a bid, Buy It Now, or Best Offer. Transactions conducted outside of eBay are not covered by eBay protection programs, and remember to never pay for media capture devices on eBay using instant cash wire transfer services through Western Union or MoneyGram; these payment methods are unsafe when paying an unknown party. In the unlikely event that a product is not delivered or it does not match the capture device or accessory description, eBay Buyer Protection covers the purchase price plus original shipping for the purchased items.
Know the eBay Seller
Research the eBay seller to ensure a positive and secure transaction when purchasing a media capture device. Below are important questions to consider when buying capture devices.
Is the seller's feedback rating positive or negative?
How many sales has the seller completed?
How many positive versus negative responses do they have?
What do buyers say about their media capture devices in the feedback?
Does the seller provide money-back guarantees for their media capture devices?
What are the terms and conditions?
Conclusion
Thanks to the advances in video capture technology, media on out-of-date VHS tapes can be salvaged by transferring the media to a DVD format. With the proper equipment and knowledge, the conversion process is easier than ever before. But before buying a media capture device, remember to investigate available options, learn about the different types of capture devices and the capabilities of each, find out how to use capture device to effectively convert outdated VHS tapes, and learn how to buy media capture devices safely and securely on eBay.