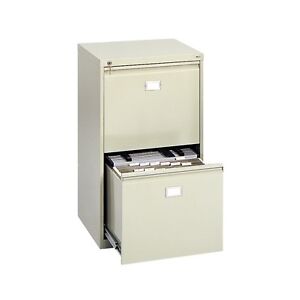 An office filing system is essential for every office, big or small. An efficient filing system is one that will both store and maintain information while making it readily available to those who may need it. Setting up an efficient filing system can help save time and money for any office. Completing and maintaining an efficient filing system allows users to go right to the spot that holds the paperwork, receipt, instruction manual, or report needed instead of hunting through piles of paper and disorganized drawers.
A filing system allows important receipts, taxes, and rebates to be produced when they are due. Troubleshoot an appliance or computer instead of spending time and money on tech support when employees know where the manual is. This guide is designed to help users develop an efficient filing system in any office to create a habit of filing papers and electronic documents regularly and purging old files to keep any system efficient and effective.
Understanding the Problem
In order to create an effective filing system, it is important to understand the problems or requirements involved and the keys to good filing practices. First analyze the office records and management needs by determining what records are most important, who should be responsible for them, and where they should be located. Develop a list and group similar types of records, such as multiple correspondence or subject files. This list will serve as the basic unit for organizing and controlling your files. For any filing system, the keys to productivity are filing only what you need to file, filing it in a way that facilitates access and disposition, and doing it consistently.
Developing the Filing System
Many people think a file plan is simply a putting file folders in a file cabinet. A real file plan is only one component of a filing system, which is a process of organizing and identifying files or documents to speed their retrieval and use.
Reduce Before Organizing
The first rule to organizing is to eliminate the unnecessary before organizing at all. For offices with filing drawers that are overflowing, or stacks of paper that need filing, it is important to simplify first. Begin by putting everything in one big pile and go through them one at a time. Decide what needs to be done with them. If you cannot see yourself needing it in a couple of months, toss it. Get rid of as much as you can. If a document is absolutely critical, and you are sure you will need it again, then it needs to be filed.
Prioritizing Documents
Before filing anything, prioritize each paper to determine what must be kept, and what does not need saving. First, locate the most important documents. These would be documents that cannot be reproduced, such as receipts, tax papers, licensing, certificates, etc. Next, sort documents of secondary importance, those that are important, but could be reproduced, such as important correspondence, manuals, instructions, etc. Lastly, look at everything that is left in the paper stack. Most of it is probably unnecessary to keep, or can be found online or stored electronically.
Arrangement
Determine how and by whom the files are most often retrieved. The person who accesses the files most should arrange them in the way that is most convenient to locate what they need. A few options in arrangement are outlined below.
| Arrangement | Sorted By | Best Uses |
| --- | --- | --- |
| Chronological | Arranged by date | Most useful for small files and for records that have a very short lifespan, so that you can destroy older materials without difficulty |
| Numeric | Arranged by a number system | Best for case files of one type or another, permits, and forms where numbers have already been assigned |
| Alphabetical | Arranged in Order from A to Z | Best used for small files or very consistent ones where the folder titles are easily determined; for instance, a file of all outgoing correspondence arranged by addressee |
| Alpha-Numeric | Arranged with an identifier made up of letters and numbers | Whenever possible, the alphabetic and numeric parts of the identifier should mean something rather than being arbitrarily assigned |
The best way to choose the most effective arrangement scheme is to think about how the records will be used, how the records are requested, and how easily they will be located.
Filing Materials
Any filing system needs to have high quality filing materials. Users should purchase bulk file folders to keep a fresh supply for each new topic. Consider using color coding for files or special folders to make filing simpler.
For alphabetical systems, use letter file cabinets or lateral files that can be integrated into the office filing cabinet. Consider using a movable filing cabinet for files that you use regularly and larger vertical file cabinets for files that are rarely needed.
Labeling file folders in a consistent way is crucial. Most companies prefer file labels to be typed first in a word processor and then printed to ensure they are legible. A hand-held label maker is also handy for creating labels one at a time.
Simplifying the Filing System
One way to keep an effective filing system is to reduce the amount of paper coming in. An overly exhausted filing system is not efficient for anyone to keep or use. The best filing system is a simple one.
Use an App
There is an app for just about everything, including phone books, addresses, owner's manuals, etc. Use list apps, contact lists, and the Internet resources to find information rather than keeping it in a file somewhere.
Reduce Incoming Paper
Ask people to email instead of faxing or mailing paper documents wherever possible. Insist on digital copies.
Stop Printing Items
Too many people still print out emails or documents they receive, or even documents they create themselves. This is creating two copies of the same document. It is much easier to search for digital information when you need it rather than sorting paper documents in countless files.
Go Paperless
Many offices are doing more and more filing the paperless way. Paperless systems save on space, time, and supplies. There are several basic types of technology applications that can help any office manage its records, such as electronic imaging or microfilm to reduce the volume of paper necessary onsite. Electronic conversion takes considerable planning and is not cost effective for most offices. To justify the cost, the conversion needs to improve the way the company processes and manages those documents, not just act as a storage solution.
Microfilm
Microfilm is a choice for those who need to convert records that have a permanent retention. Many offices are successfully imaging documents. Since the documents have been captured electronically, it is easy to move the images to a CD-ROM to fulfill requests from the public.
Imaging
Imaging is similar to microfilm, but is a different process where paper documents are converted to digitized (computer readable) form. An imaging system allows for electronic capture, storage, and retrieval of documents.
Purchasing File Supplies on eBay
eBay is a great place to get started with a new and improved filing system. eBay has all the supplies necessary for an effective filing system, from file folders and label makers to filing cabinets and drawers. To find the equipment you need, start by using the search bar located at the top of each eBay page. Enter in a few keywords that describe what you are looking for, such as "blue file folders" or "handheld label maker." If you are coming up with too many results, add in additional keywords. If you come up with too few results, broaden the search a bit.
Using Seller Feedback on eBay
Feedback is the most important feature that buyers can use to protect themselves while shopping on eBay. The number next to a seller's eBay ID on the listing page indicates the seller's feedback rating. This rating can tell buyers about the seller's past history. Positive feedback increases this number, while negative feedback decreases it. Both buyers and sellers are allowed to leave feedback regarding their transactions on eBay. Generally speaking, high feedback numbers indicate trustworthy sellers. However, it is still a good idea to review individual feedback comments. Some sellers with lower feedback scores may simply be new to eBay or only sell items occasionally.
Conclusion
After you have created the completed file system, it is important to maintain it to keep the office clean and clear while keeping all documents in an easy-to-find system. Maintain files on a regular basis by removing copies of old statements before filing new ones and completing a file purge every few years to get rid of unnecessary documents. Place the latest bank statement or tax receipt in the front of the file folder to reduce search time. Discard old documents that are no longer useful. Get rid of bank statements after tax time, keep bills and pay stubs for one year, credit statements and tax returns for seven years. The best filing system simply requires providing a place for everything, and getting into the habit of putting things where they belong as soon as they come in, rather than allowing papers to stack up. Filing is something many people have a problem with, but an efficient system can simplify your life and make every workday less stressful and more productive.