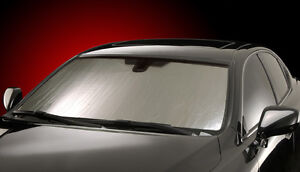 Most vehicles come out of the factory with various amounts of trim on the body. Each manufacturer has its own styles and the amount of trim is very make and model specific. Normally, there will be wheel well molding, side molding, and often bumper molding that is as much a protective barrier as it is a stylish attachment. For many drivers, having their car, truck, or SUV trimmed out from bumper to bumper can make it look great. So important is trim and molding to a vehicle, that many owners spend significant amounts of money for customized trim to express their personal tastes, while others do the same, buying original replacement parts for classic restoration projects.
Whether you are bringing an old classic back to life, tricking out your dream car, or just fixing some minor accident damage, knowing what kind of trim to buy, where to buy it from, and how to install the exterior plastic trim, is as easy as can be.

Exterior Plastic Trim Dangers
The exterior plastic trim on your vehicle faces hazards every day. If it is summertime, the trim is exposed to damaging UV rays that dry out the petroleum properties of the plastic and can over time cause the plastic to crack. The winter is no better, as the harsh salts and cinders spread on slushy highways can build up and eat away at the plastic. Of course, it doesn't matter what time of year it is, just parking in a public lot can result in everything from dented, cracked, broken, and even missing vehicle trim. Check the signs in public and storefront lots, as most of them say they won't be responsible for vehicle damage. That should tell you something about your own personal responsibilities to your vehicle.
As part of regular cleaning and maintenance of your vehicle, it's a good idea to use some sort of car protectant designed for synthetic exterior components. Should you find some of the trim damaged, you'll need to determine if it is bad enough to repair or replace. Depending on the degree of damage and your personal abilities, you may find doing a little repair work can fix the problem and save you a lot of money.

Trim Basics
External plastic trim is made from a material called acrylonitrile butadiene styrene, or ABS, plastic. This man-made miracle is extremely adaptable, can be used for a vast number of applications, and is stable from -4 to 176 degrees Fahrenheit. This makes it the perfect material choice for exterior auto trim. Along with its malleability, it can easily be colored. It also adheres well to vinyl stripping, as may be applied by the carmaker or vehicle owner.
Replacement trim can be purchased in kits that are specifically intended for the vehicle, or by the piece from carmakers and aftermarket parts sellers. There are also options for upgrading the trim and even having trim customized; you are only limited by your imagination and skill. Depending on the make and model of the vehicle the trim will be purchased for, the price will vary. It's just a fact that trim for a Porsche will cost more than for a Prius. However, you can garner significant savings by doing the work yourself.

Determining What You Need
Before you can restore or replace your vehicle's damaged or missing exterior trim, do a common sense appraisal of the condition of the trim and the body condition around it. You may need to do some body work before the trim can be re-mounted, depending on the nature of the damage. Consult your vehicle owner's manual to see if there are part numbers available. If not, consider purchasing a vehicle repair manual for your make and model. These guides will have part numbers for all of your vehicle's components.
If you are going to repair the trim, you may need to purchase a repair kit or individual items, such as deep cleanser, sand paper, adhesives, hardware, and buffing wheels, among others. You are also going to need a warm and dry place to work. For many, this will be a garage. If no garage is available, try to work during the warmest part of the day. This is not a project for the cold days of winter.

Restoring Exterior Trim
Step one was determining what you need to complete the job. If restoration has been chosen, you will have already obtained a deep-cleaning exterior car wash, some type of restoration product, and a protectant to seal in the repair.
Wash with Deep Cleaning Agent
Use a firm but not abrasive brush (horse hair works well) and a deep cleaning agent designed to remove road tar, salt residue, and other tough road grime. Ensure that the trim is completely clean and free of all foreign material including small pieces of grit and gravel that can collect in trim near the undercarriage of the vehicle.
Remove Vinyl Appliques
If there are pinstripes or other vinyl appliques, other adhesive backed stickers, or old sticker residue, using a stripping agent to remove the gunk may be necessary. If so, be extremely careful when using it that you don't do more harm than good. Apply the agent sparingly to a soft cloth and clean the trim only and take care not to get it on the car's finish. Remove trim if possible before using this agent and don't over do it just because it's off the car. Stay away from acetone strippers, as they tend to damage some ABS products. It is a good idea to wear eye protection at all times when working with any cleaners or agents that could splash into your eyes. Read the safety instructions for all products and work accordingly.
Apply Trim Restoration Product
Whatever your choice of restoration products, now is the time to apply them. You may need to sand or buff the trim as part of the process. If so, be sure to keep wearing your eye protection while operating any power tool. Follow the directions of the restoration kit or products you have chosen. If coloring is needed, the most commonly used method is to apply trim and bumper dye. This dye has limited color ranges, but works very well.
Seal it Up
Once all restoration or repairs have been completed, you need to seal the trim in some sort of protective coating or shell. You may hear this type of sealant referred to as a clear coat, and it is most often used in an aerosol form for its even coverage and relatively quick drying time. There are some liquid versions, but they are difficult to work with.
Replace the Trim
Whether attaching the trim after making repairs or replacing broken or missing trim, the drill is the same. Match up the trim's mounting hardware with the existing mounting holes, attach the trim clips, and then simply snap the trim into place. The way this is set up will vary from vehicle to vehicle. On rare occasions, the trim is glued into place, and for these, you will need to clean the place on the body where the trim will go, the same way you do the trim. Then, simply glue the strip back on with heavy-duty adhesive.

Replacement Trim and Restoration Kits at eBay Motors
Before you can start any exterior trim projects, you'll need to get the trim and other repair components you will need to do the job. eBay Motors is one place to locate not just repair gear, but also replacement parts, along with the tools and safety equipment you might possibly need, including mechanic's gloves, eye protection, and more. From the eBay Motors homepage, enter the product you are looking for, such as "Ford Focus door trim," "car trim repair kit," or whatever it is you need and click search. Once the page opens, you can narrow the results by selecting one of the many filter options available and refreshing the page.

Conclusion
No matter how careful you are, the exterior trim on your vehicle is going to get nicked, scratched, and scuffed. Sometimes, it becomes broken or even torn off. That's what it's there for, because the damage the trim takes saves the body of your car. After some damage, it may be necessary to replace or repair the trim on your vehicle. When that time comes, it is a fairly easy project to complete for most people. Before buying any part, repair kit, or component, perform an assessment of the condition of the trim and check the prices for both replacement parts and repair kits to see which is most economical. After you buy your parts or repair materials, be sure to work in as clean, dry, and temperature controlled environment as possible and work carefully and safely so as not to damage any of the finish on the vehicle. When complete, your vehicle will look good and you can enjoy the compliments and the savings.