Sliding into a crystal-clear pool of water can cool you off on a hot day, but when your
pool slide
needs repairs, it can put quite a damper on your fun. There's no need to worry, however, because fixing a pool slide only takes minimal effort when you have both effective instructions to follow and all of the tools that you need. Luckily, sellers on
eBay
or your local hardware store make many materials available to you, such as PE plastic or
hoses
, to aid you in fixing your slide. Armed with the necessary tools and knowledge of how to repair your pool slide, you are sure be slipping and sliding into your pool again in no time.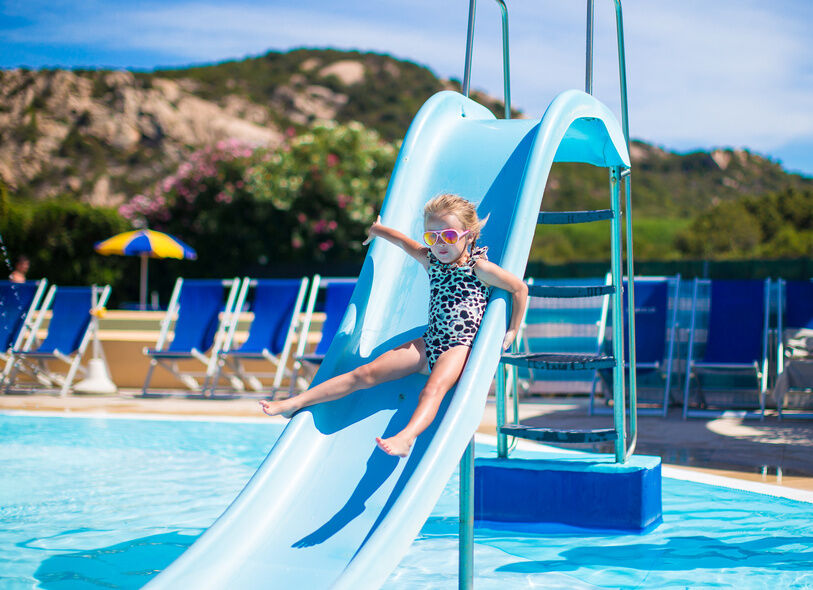 How to Buy Materials to Repair a Pool Slide on eBay
When you shop on eBay, finding pool repair materials becomes easy. For example, each eBay page contains a search field where you can enter keywords like "jet nozzles" or "gaskets" to find a listing of products to examine. As an alternative, you can find more targeted results by considering the Advanced Search option. Before making a selection, you should also review the seller's recent feedback to ensure that the seller is reliable. The ideal time to repair a pool slide is typically before you officially open your pool for the season, as doing so can ensure that the slide is safe and ready for everyone to enjoy some summertime fun.